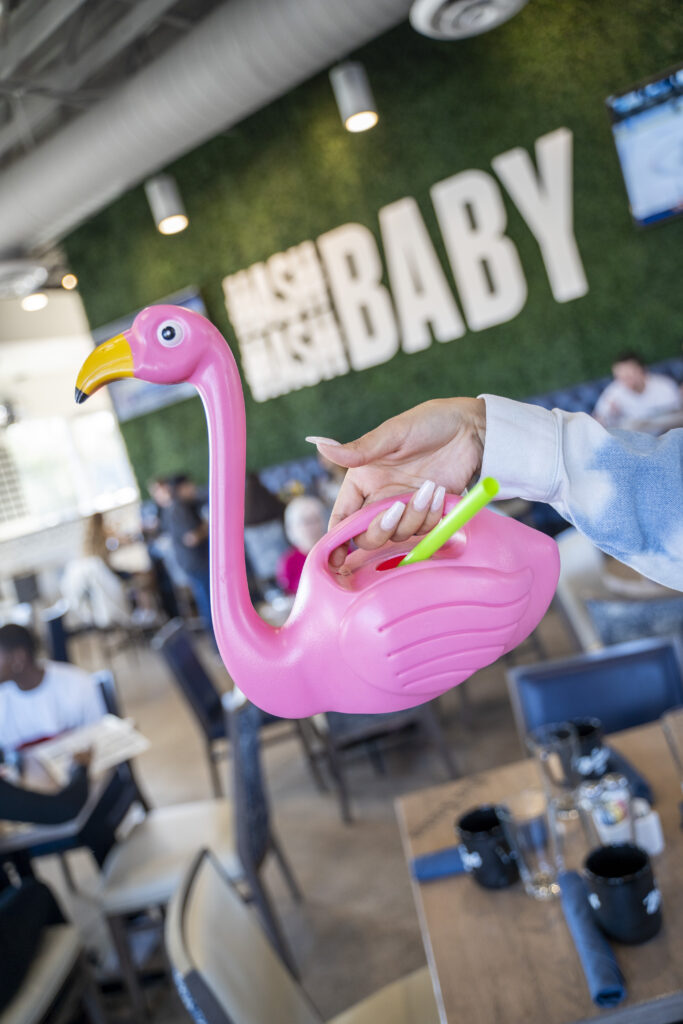 Hash Kitchen is known for going big. They're home to Arizona's largest Bloody Mary bar, over-the-top breakfast creations and now, a 42-oz. boozy flamingo punch bowl, just in time for Galentine's Day!
The fun and spirited Mega'Mingo is a combo of bubbly prosecco that's been mixed with strawberry puree, St. Germain and fresh-squeezed pink lemonade. The concoction is a little citrus, a little elderflower and a whole lot of fun. Served in a bright pink flamingo bowl, it's the perfect way to kickstart the day with your girls.
Plus, the shareable drink pairs perfectly with Hash Kitchen's over-the-top breakfast dishes.
Grab your gals and head to one of Hash Kitchen's four Valley locations.