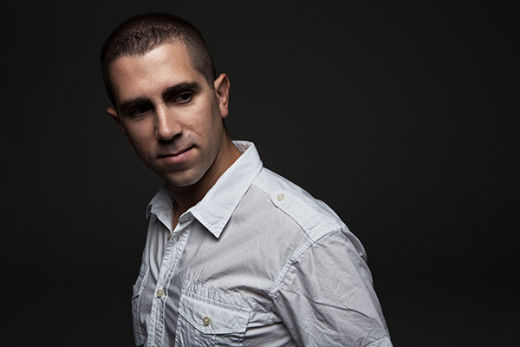 by: Amanda Savage
Italian trance music DJ and producer, Giuseppe Ottaviani released his second album, Magenta, last week. His passion for music and resistance to electronic music conformity creates a refreshed trance sound. Giuseppe prepares for Sun Kissed Summer Festival this Saturday, June 8, in Fresno, Calif. He spoke with AFM about his new album, collaborating with Ferry Corsten and Aly and Fila, and trance music in America.
AFM: Let's start with the album title, Magenta. What does that symbolize?
The concept behind the album is the non-verbal , yet strong, language of colors and the way they influences our life. Each color has it's meaning and Magenta fully embraces what this kind of music it's all about. Magenta is passionate, creative, non-conformist, it promotes compassion, kindness and cooperation and it encourages a sense of self-respect. Magenta represents universal love at its highest level. The album intends to promote exactly the same message the color does.
AFM: You collaborate with two major EDM player, Ferry Corsten and Aly & Fila, had you worked with them before? How did that collaboration happen? How did you guys come up with the ideas and sounds for the tracks "Magenta" and "Brilliant People?"
I've been friends with Aly and Fila for a while and at some point during the past year we realized that we both were working on our new albums, and we came up with the idea of making a track together, that could be included on our respective albums. "Brilliant People," in fact, will be also featured on "Quiet Storm" Aly and Fila's new album.
"Magenta" with Ferry Corsten is definitely a collaboration track I will be proud of for a long time. Always been a huge fan of Ferry and I finally have had the chance and the honor to collaborate with him. The track also gives the title to my album and it perfectly represents both of our styles.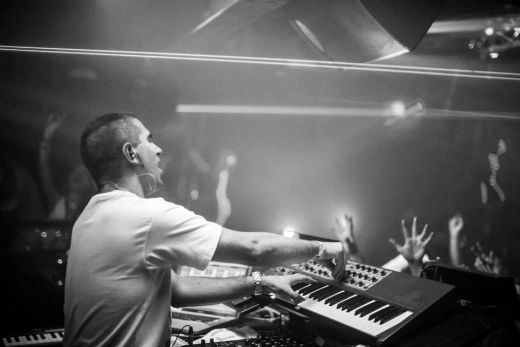 AFM: What's your favorite track on the album?
"Love Will Bring It All Around" with Eric Lumiere is the one that touches me the most. Eric's deep lyrics perfectly match my music giving to life the dark-to-light journey we both wanted to have in this song. Love it.
AFM: Are you working with any other artists right now on singles? Who are some artists you would love to collaborate with?
I'm not working on new singles at the moment since we will focus on the album and singles releases off the album for a while. Now that the Magenta is out I've already started working on the next project which will include many new collaborations but it's too early to talk about it, so let's enjoy Magenta for now.
AFM: When you make music are you more of an artist inspired by feelings? Or an engineer manipulating sound?
Music it's all about feeling, when I find the right inspiration I just keep working on the project as a whole. I can't stop the magic with boring technical steps. I will spend as many hours as I need to make the track sounding great once the inspirational moment has gone and the song is almost done.
AFM: For locals that may not know much about your music, use three words to describe your sound.
Passionate, non-conformist, energetic.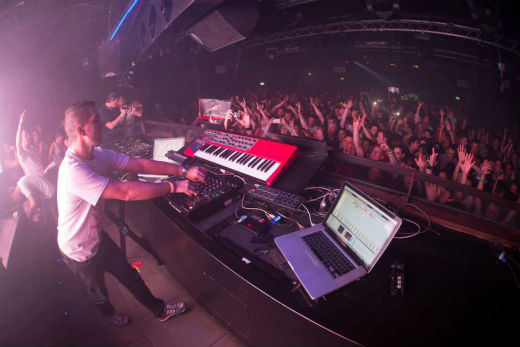 AFM: Who are some current and older artists you're into? EDM or not. If you want to party what are you turning vs. when you want to relax.
Is pretty easy to tell my favorites from the past, all the big names like Paul van Dyk, Armin van Buuren, Ferry Corsten played a very important role in my music background. A bit more hard to tell the new ones since there's not a specific one but there are so many and each artist style attracts me for a specific reason.
I actually party every single weekend. Every time I have a show I'm the first person to enjoy the whole party. Is not just jumping on stage, play , and go back, but it's more like listening and enjoying also the music from other DJs playing at the same nigh. I do relax a lot when I'm back home. I live outside Rome in a very quite place and this is just great to recharge my batteries when I'm back from touring.
AFM: I see that you're playing some large festivals this summer, what are you most excited for?
Really excited to finally come back to Dance Valley in The Netherlands. It's been a while since my last appearance there, 2004 if I'm bot wrong and I still was under the NU NRG project. 9 years later I return as a solo artists, really looking forward to this one.
AFM: You're playing at a more underground festival, Sun Kissed, this Saturday. Have you been to the West Coast before? What are some of your favorite things about it? Music related or not like sites to see, places to grab a bite to eat etc.  Any plans to visit the Southwest?
Yes I've been many times to Los Angeles, San Francisco, San Diego but always for a gig and never really had the chance to spend some time around. I know those are such a beautiful places but most of the times I can only see the airports, hotels and clubs as I always need to go back to Europe or just flying somewhere for the next show. Kinda sad but that's the DJ life.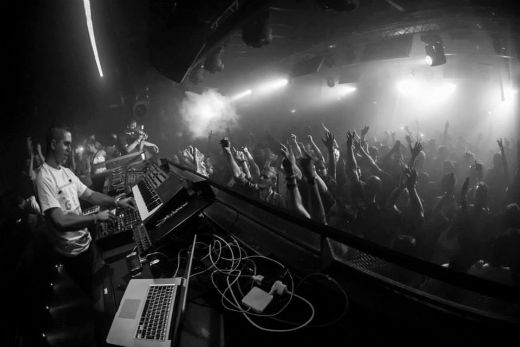 AFM: What are some cities, venues or festivals you want to play in the future?
I'd love to play in Tokyo one day, that is a city I really miss and for a reason or another I never had the chance to play there. It's a completely different world from the one I used to know and that's what attracts me the most.
AFM: Trance music is definitely more mainstream in Europe than in America. What are the major differences you see in the audiences here?
Well I think we are reaching a point where all the different music styles are getting very close and each style is influenced by the others. I mean Trance these days doesn't sound like the one I used to know and it's exactly the same thing with the other genres. People reacts pretty much in the same way of Europe, well at least in my shows, they are open minded and they really like music as a whole. At the same time I'm also very flexible reaching the edges of different styles while still playing quite trancy. The differences are subtle these days so more than categorize music as different styles I would go for just two categories: good music and bad music.
AFM: Do you think trance will eventually become more mainstream in America?
Before I can answer this question let me see if my way to see trance music these days will work out in America. My new album called Magenta has just been released and it sounds exactly the way I like the music. Let's see how it goes and the answer will come up automatically
Follow Amanda on Twitter @Amanda_Savage