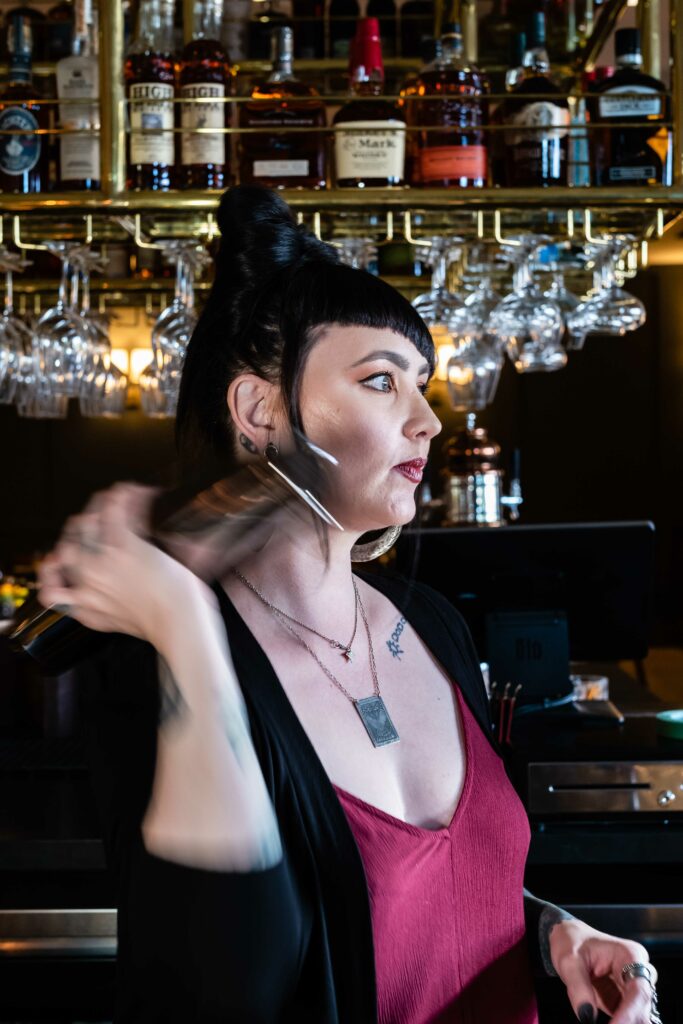 Name: Stevie Raeann
Title: Bar Lead
Instagram: @stevieraeann
Find me mixing drinks at FLINT by Baltaire
Favorite drink to make: Bijou! Gin and Chartreuse
I'd most like to mix a drink for Alison Mosshart lead singer of The Kills/The Dead Weather
If I could have one superpower while working, it'd be access to a Flux Capacitor at all times! Who doesn't want to go Back to The Future every once in a while?
If I were a flavor, I'd be clove. It's bold and instantly recognizable yet subtle, sweet and bitter, cool yet also warming.
My biggest bartending fail: Asking for help! Especially in the well when you get hit all at once and you can't just grab that person next to you and zap them into your brain. Then your next tickets are 5 Sours in a row! So basically, not being able to be 3 bartenders at once, on sour day.
My top drink and food recommendation to guests: Grilled Spanish Octopus paired with our Grapefruit and Chill cocktails. You get smoke, spice, salinity and earth with the dish. Sweet agave from the tequila, bitter citrus, floral and bubbles. Bubbles meets umami, how can you go wrong?
When I'm not working, I enjoy sipping on mezcal or gin.
My favorite place in town for drinks is Tratto's for the carbonated white Negroni.