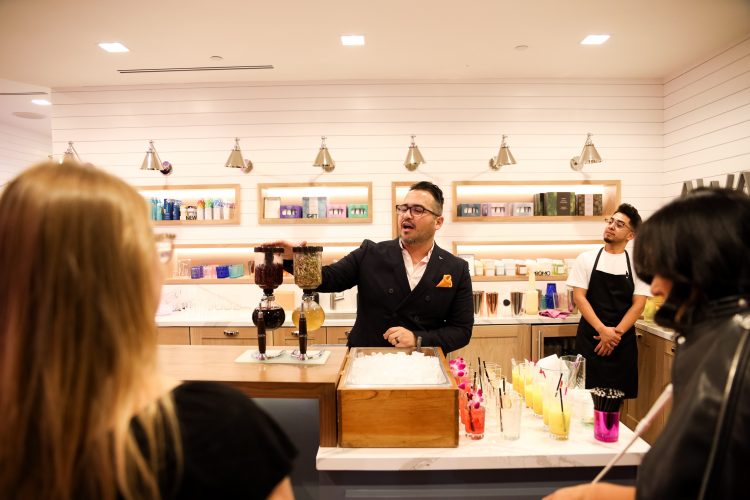 Name: Rudy Antunez
Title: Director of Event Operations
Instagram: @wscottsdale 
Find me mixing drinks at… Cocktails with Cronin every Wednesday night at W Scottsdale!
My favorite drink to make is… Nitrogen-infused Mai Tai
I'd most like to mix a drink for… The original cast of Oceans 11
If I could have one superpower while working, it'd be… The ability to clone myself!  
If I were a flavor, I'd be… Mezcal – unique, not for everyone and hard to handle sometimes.
My biggest bartending fail… Once set a cocktail table on fire by underestimating the flammability of Bacardi 151.
My top drink and food recommendation to guests is… Sushi Roku has a Fluke Kumquat paired with an Arizona Sake! It will blow your mind!
When I'm not working, I enjoy sipping on… 2 oz. of añejo tequila on the rocks with coconut water, agave nectar ice cubes.
My favorite place in town for drinks is… W Scottsdale! Clarence and the team are amazing. Or the Thirsty Camel at the Phoenician.