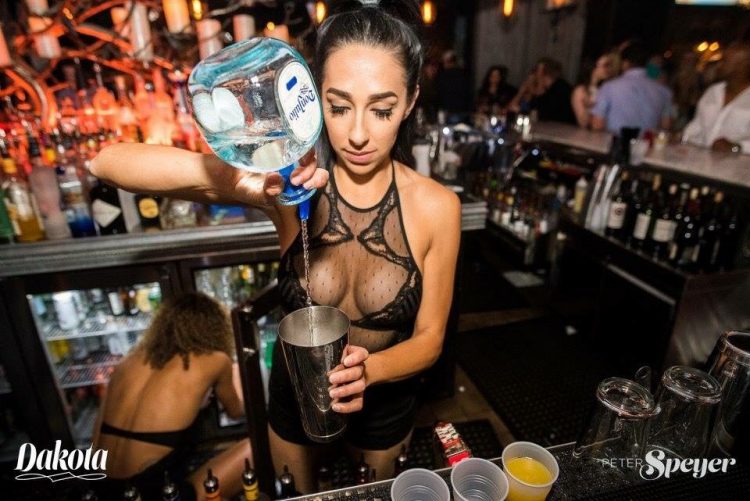 Name: Chelsea McLaughlin
Find her at… Dakota
Favorite drink to mix: The "Billy"
Favorite song to hear while bartending: "I've Got Friends in Low Places" by Garth Brooks
I'd most like to mix a drink for… Tupac Shakur.
If I could have one superpower while working, it would be… to mind read.
If I were a flavor, I would be… a vanilla buttercream cupcake flavor.
When I'm not working I enjoy sipping on… a Dymatize gourmet chocolate protein shake with banana and peanut butter at my favorite neighborhood LA Fitness.
The "Billy" 
1.5 oz. of Deep Eddy's grapefruit
Splash of cranberry flavored Red Bull
Topped with Soda water
Directions: Served as a mind eraser; short with 3 straws.
Follow Chelsea: @chels_mac