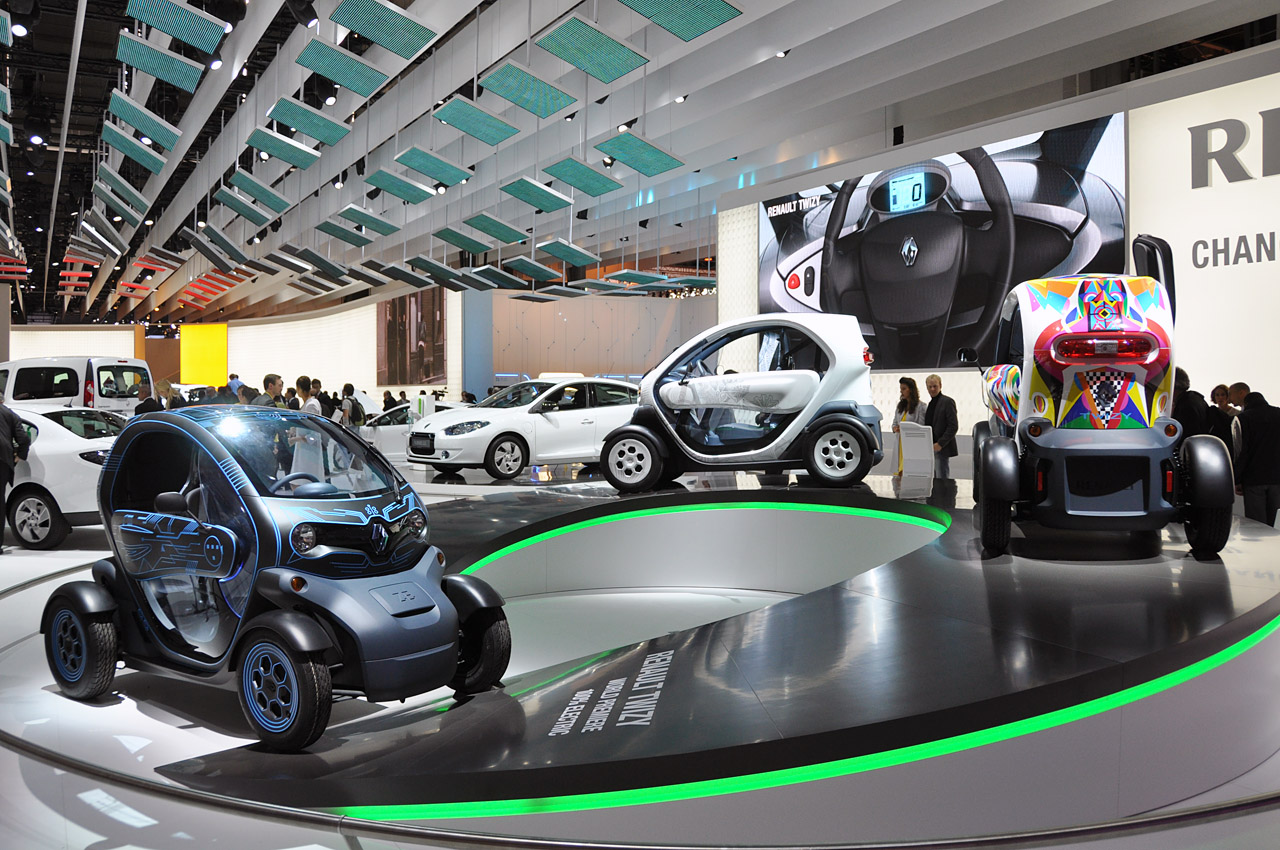 We have an election coming up next year, and the question on everybody's lips, aside from jobs and foreign policy matters, is the astronomic rise in gas prices.  While some experts say that the prices will come back down, and some say to be prepared for more of the same, the fact that everyone agrees on is that this is an issue of central concern to the US voting populace, especially Phoenix Arizona drivers.  BUT, while this problem may seem, and in some ways be,  more immediate for Phoenix Valley and other US drivers, the fact is that this is an international problem, and may require an international solution.  The French auto maker Renault has proposed a solution, the 2011 all electric Renault Twizy, coming in at under $10,000.
The Renault Twizy will clearly appeal to busy city dwellers looking for a second vehicle, such as the wealth of young artists and professionals migrating to the bustling and growing Phoenix downtown area, as well as to younger drivers interested in a safe way to gain experience in traffic thanks to the availability of a version that will may require a driver's licence (depending on country).
The Renault Twizy combines real character with a resolutely modern design that boasts sweeping lines, open bodywork, original gull wing doors and a full windscreen which extends over the top of the car to form a large glazed area, not to mention the model's original lighting signature.  This car has a one of a kind aesthetic appeal, for a one of a kind city like Phoenix.
Like for other Z.E. vehicles, Phoenix Arizona based Renault Twizy customers will lease the battery. The monthly subscription is $63 inclusive of taxes for an annual distance travelled of almost 5k miles, a figure which covers the vast majority of ordinary motorists' requirements.
Renault Twizy's running costs – insurance, maintenance and energy (battery lease and electricity for recharging) – are just as modest, working out at 15 percent lower than those of a three-wheeled scooter.  With gas pricing trends continuing in the same direction, Phoenix Valley motorists will appreciate a vehicle that delivers a lot of reliable performance for a very low price tag all around.