For the past six months or so I have had this obsession with fairly small cross body bags. They provide ease when running around (for me hands free is key) and for some reason I seem to be finding more smaller bags that are fun, unique, that really make a statement… And I am one of those people that needs to have a bag that is "me": chains, print, bows, patent leather, pattern etc. However I also recently broke the strap off one of my bags because I continually over stuffed the poor thing.
As the weather gets warmer I find the need for more room to carry all the summer necessities: water bottle, sunscreen, hair ties, sunglasses, deodorant… And well, you get the point. So I thought I would seek out the most fashion forward totes that you can carry everywhere … Literally from the pool, the gym, and then to dinner!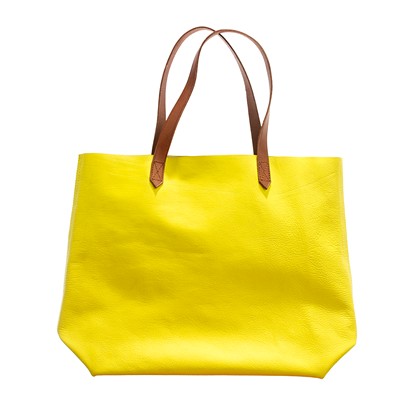 This leather tote by Madewell is a bold way to carry all (most definitely a pun) of your stuff plus an outfit change. If you are not feeling the pop of color or want something a bit more versatile (read neutral)it also comes in navy, black, and brown.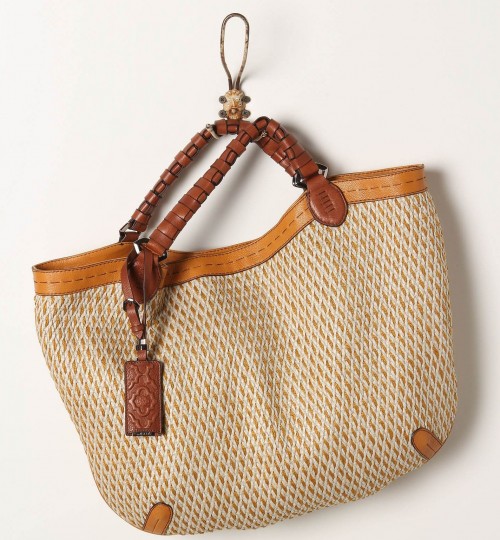 For a luxurious tote option that will last you year after year I highly recommend the Talamanca tote at Anthropologie. Pitch stitched leather trim and yummy colored leather handles, this straw tote will be the envy of every beach goer and summer party attendee.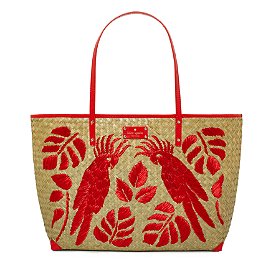 If you are like me and need a standout bag then head on over to one of my favorite places–Kate Spade. Who doesn't want a gorgeous birds of paradise tote or 'Play The Wild Card' shopper? No doubt to conjure compliments everywhere you go.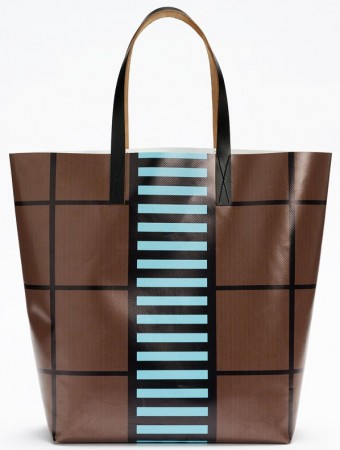 A must-have this season is the Marni tote. There is no question about it, grid prints, contrasting colors, and Marni make an impressive summer bag. Be sure to pre order one ASAP! This may have to be a summer splurge.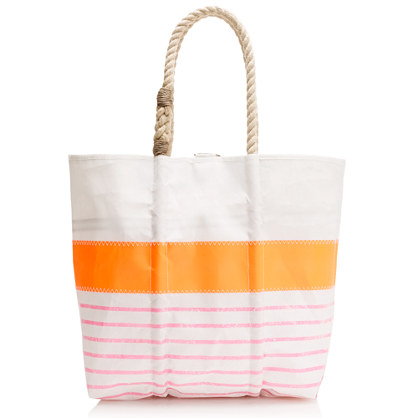 A truly Oceanside tote from Sea Bags for J. Crew will look ultra cute with your favorite breezy dress or rolled up white denim and dolman. The totes are made by hand in Portland, Maine from reclaimed sails. The craftsmanship will ensure that no other person will have a tote exactly like yours… And even better they are waterproof! So no worrying that your phone, kindle, or iPad might get ruined if a splash or two heads in your direction.
By Kristianne Young