How many times has this happened to you…you are around a friend, colleague, boss etc and they are wearing the most beautiful outfit then after looking at your own garb all you want to do is run home and burn everything in your closet (or at least the oldest stuff). Somehow with my profession this happens quite often. I shoot with gorgeous clothes on a daily basis and even though I am not one of those people with a huge closet or tons of stuff, I still feel the pangs of envy creep in. I want that body- skimming silk blouse, or that to- die- for print dress…and let's not even move on to the shoes…my poor little tootsies just can't all the amazing options!
So I have decided to start slowly and add a few delicious and heart thumping pieces to my summer wardrobe.
First off have you seen the new Prada totes? Yes they are a tad pricey for a tote but hear me out… these are crafted from vintage Prada fabrics and are super lightweight making them the perfect tote to stash away in your regular handbag, suitcase or car for daily trips.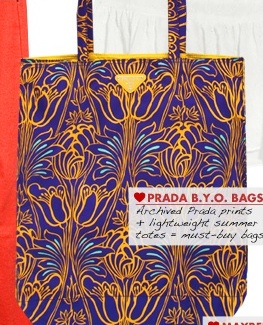 A trend I love on others but have been hesitant to wear until now has been mixing prints. This is one of those looks that must to be executed fairly well. I adore this look spotted on actress Jennifer Lawrence. The top is from Talbot's (yes, it's true!) and the shorts are from Topshop. Each are under $80 so even if you are over the trend by the time fall peers it's cool head you won't feel jipped.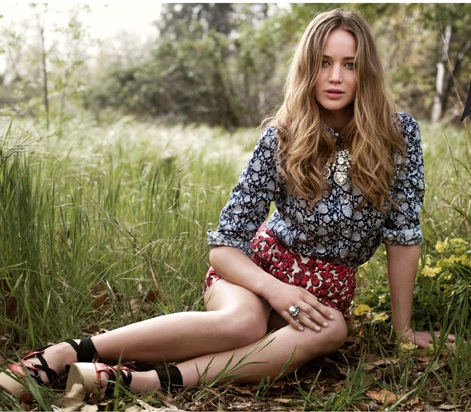 One of the things that I can't live without is a sexy pair of flat or low- heeled sandals for those daytime errands or casual nights. I flipped over these Gilla sandals by Nine West (Boutique 9) the color is that perfect shade of light brown leather that's not too tan and not too orange, and let's be honest comfort and chic together are my best friends. Again these come in at just under $100 so they're smart as well!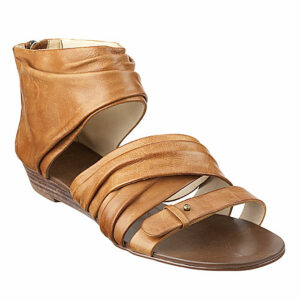 And of course summer is always a great time to update your do. I love Sienna Miller's new bangs. They are the perfect length and cut straight but not in a harsh way, this inspiration is just in time for me to have my own forehead fringe sheared. So don't be shy, there is no time like the present for a fresh little update.