As much as I love a sexy mini, an edgy shoe, or a structued bag, I also love the softer, ladylike things in life. I'm the kind of girl who likes pretty things, tea parties, fresh flowers, and fluffy cute animals—I'm a girly-girl (I think we need to come up with a more grown-up name for this….thoughts?). And what is more "girly" and feminine than the bow? Oh yes, and by the way if you are confused by this blog's title, I like a little "play on words."
The bow is not a new trend by any means, but just as anything, or should I say everything in fashion, it has been given a new twist. So how to pull off the bow with out borrowing from you 8-year-old daughter's wardrobe…Try some of these grown-up designer bows on for style.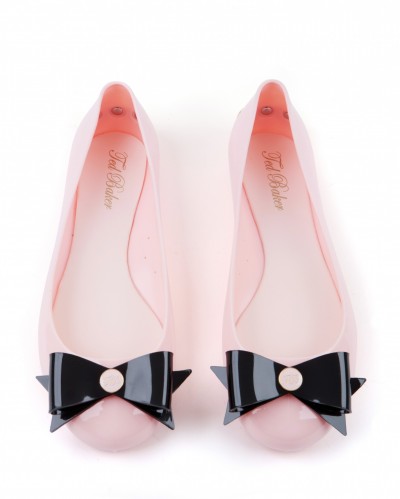 At Ted Baker London, $85
A ballet flat with a bow is a great way to add a bit of girlish charm to a pair of skinnies or with a pleated skirt or dress. I am head-over-heels for these blush pink, rubber Ted Baker London 'Gemm' flats. They come in black and red as well.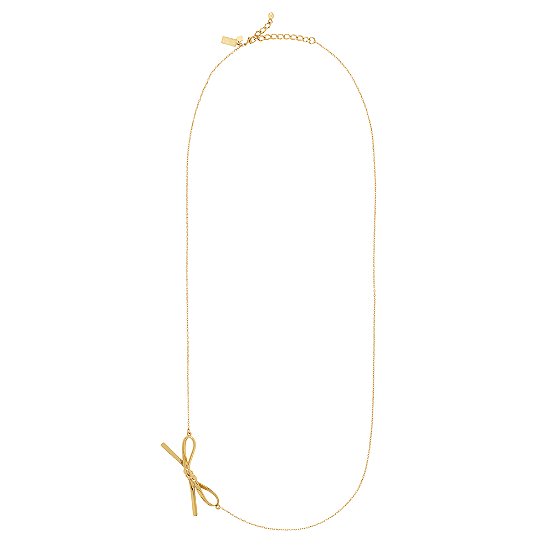 At Kate Spade, $78
No one does the bow quite like Kate Spade. Every time I'm in one of the posh yet fun boutiques I head straight to the jewelry case to try on a pair of bow studs or even better a bow ring or necklace. These are also the perfect gift for mom, sister, daughter, or best friend… and of course for yourself!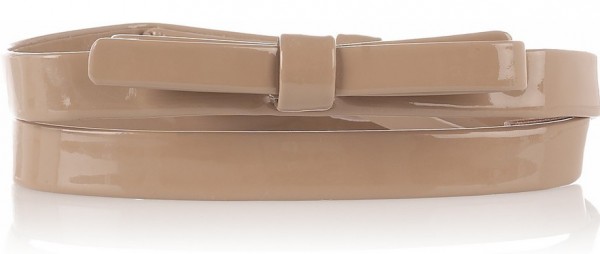 At Net-A-Porter, $495
A new favorite bow accessory of mine is a bow belt. Lanvin takes a high-end, polished approach with their nude, patent leather belt. This is a perfect way to add a bit of interest to your work wardrobe without drawing too much attention, or breaking your office's dress code.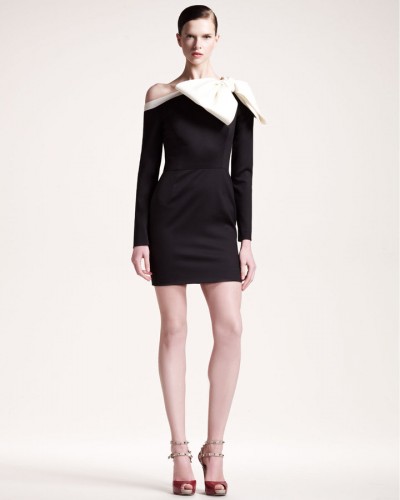 At Bergdorf Goodman, $2,690
If you are ready to get bold with your bow then I have found the perfect dress for you! And no it is not the one that receives the pursed lips from Miranda Priestly in The Devil Wears Prada (which I actually kind of liked). Valentino has created this striking bow-shoulder dress with drama in mind. A great party dress (especially a Holiday Party: New Year's, Christmas etc.).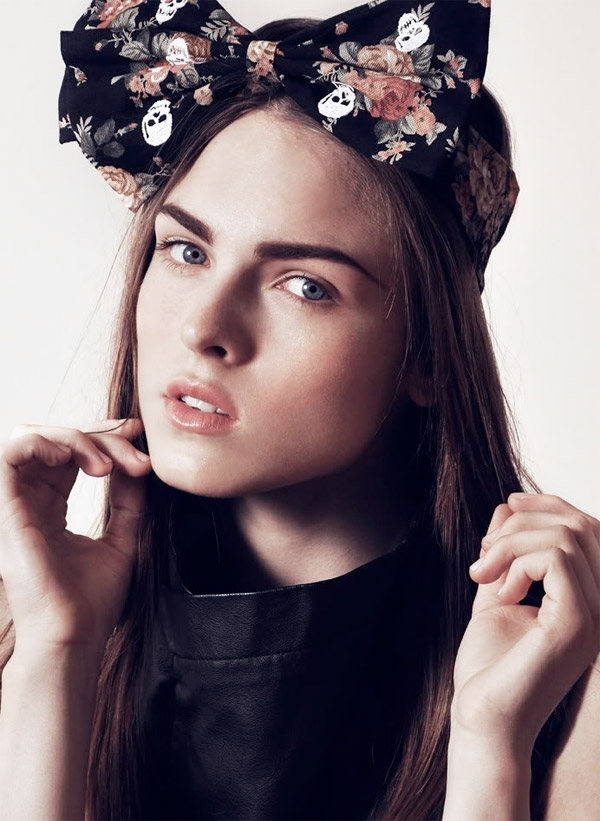 Photo by Wilfredo Alexander
And when all else fails… Where a bow on your head! Though not a fan of the Lady Gaga hair bow, I do love this oversized-bow head wrap. The look can easily be recreated with any scarf.
By Kristianne Young