Victoria Beckham is auctioning off hundreds of coveted clothing items from her personal closet for charity.
Beckham has partnered with The Outnet to sell more than 600 pieces from her wardrobe to benefit mothers2mothers, a nonprofit that cares for HIV positive mothers and educates ways to prevent the spread of the virus to their babies.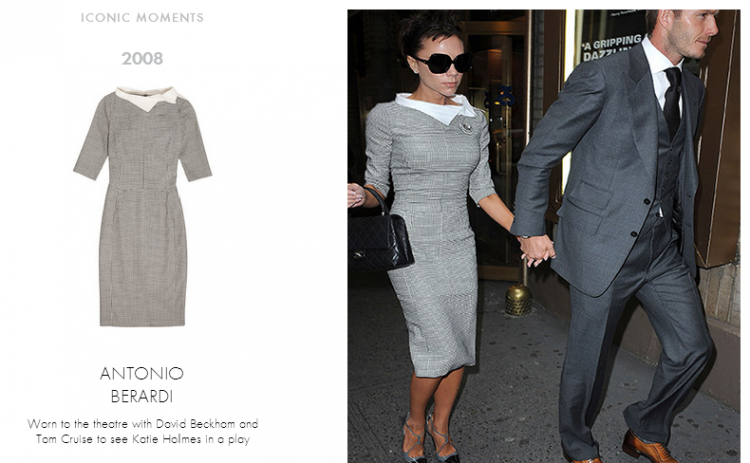 Whether you're a dedicated Posh Spice fan or an au courant Victoria follower, you can find pieces that span two decades of the fashion designer and style icon's career. Beckham specifically chose memorable pieces that include evening dresses, coats, costume pieces, ready-to-wear and more, which have been priced by Christie's.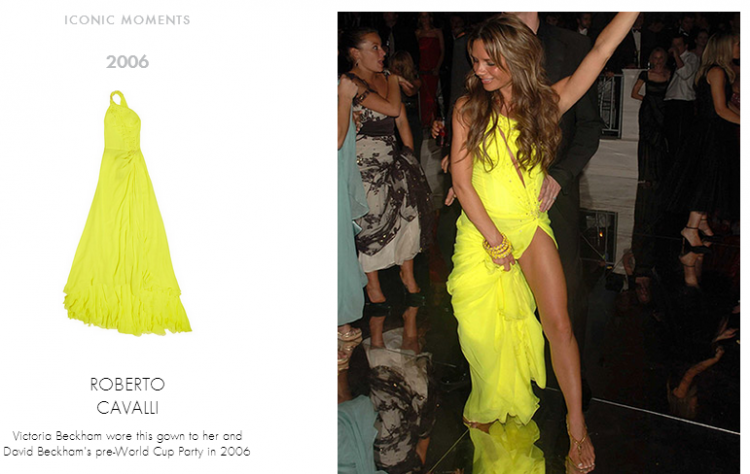 The site will also host a reverse auction that features 10 of Beckham's most iconic looks, which include the white Dolce & Gabbana dress she wore to the 2003 MTV Video Music Awards and the yellow Roberto Cavalli gown from the 2006 pre-World Cup party (pictured).
In order to shop, you must register at The Outnet between now and Aug. 20. The sale runs from Aug. 20 – Aug. 25.
For more information and to sign up, visit www.theoutnet.com.