The countdown continues on one of the most important weeks of the year for fashion industry insiders…and of course fashion loving mortals. Today and tomorrow the scramble and chaos of fashion week will begin to hit an all time high. The fashion fabulous will descend on Damrosch Park this Thursday in Lincoln Center for the kickoff of Mercedes-Benz Fashion Week, which promises to be nothing short of (ta-da) spectacular.
The event is a high note in the New York economy as a glamorous and high-profile new venue Lincoln Center farther uptown (with a similar list of shows taking place way downtown and across town as well) will keep over 200,00 people scurrying to get their skyscraper -Starbucks- drinking- heels all over town. And so it begins garment racks a rolling and stressed out blackberry addicts walking with a purpose through trafficy crosswalk…. Let Fashion Week Commence. Oh how I miss those backstage moments! Though sitting in the front, second or third row is always a thrill, there is nothing like being backstage and part of the "creative" process so to speak…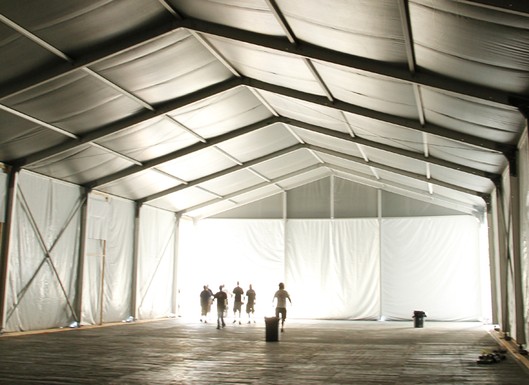 The icing on the cake of course is that restaurants, hotels and retailers around Lincoln Center will all get a big boost from the influx of visitors, designers and editors as many are eager to try out some new uptown places instead of the usual downtown haunts. Between this season and next more than $40 million annually is spent on meals at local restaurants; nearly $30 million on taxis, Town Cars and public transportation, and an additional $56 million at area hotels during New York's fashion weeks.
This year the stakes are even higher for designers to nab an A-listers to occupy the front row seats. Sure the reality stars are out in full force and yes bloggers galore would love to snatch up a seat from the likes of Demi, Mary Kate or Ashley but the designers are shelling out the big bucks just to make it happen. This season I hear celebs will be cashing in with a bit of green from $30,000- $50,000 and up to occupy a prime spot. Yes, I let the cat out of the bag… many celebs are paid for their attendance. And sadly, the list of celeb appearances for Fashion's Night Out also comes with a paycheck attached. And I thought Blake and Leighton were just in it for the pretty clothes…
I guess whatever it takes to make it happen, retailer and designers are up for!
In addition this year the after parties take on a new bend will be several after hours film screenings and musical guests popping up like Sting at a showing of "Trophy Wife," featuring his daughter Mickey Sumner, Carey Mulligan at a Peggy Siegal-hosted preview of "Never Let Me Go", Woody Allen at MoMA for a Cinema Society event of his latest "You Will Meet a Tall Dark Stranger" and many more.
Stay tuned fashion fans for the latest and greatest on the best of Mercedes Benz Fashion Week!