I began reading her namesake blog months and months ago and have heard about her design wearing escapades for quite some time now. You may not be super familiar with Anna Della Russo but I suspect after the latest spread in W Mag with photos by Jurgen Teller more and more Americans will become aware of this rather flamboyant often outrageous fashion editor.
Della Russo formerly a fashion editor at Conde Nast Italia for over eighteen years and L'Uomo Vogue, now she spends her days at the Editor at Large for Vogue Nippon. She has rubbed elbows with just about everyone in the fashion biz and was once described by the notorious Helmut Newton as a "fashion maniac" She is such a lover of fashion that her clothes have their own address- an second apartment next to her own residence in Italy.
She describes herself as a passionate fashionista and during fashion weeks she is known to change two-three times a day. Along with a proclivity for wearing evening wear during daylight hours and no we are not talking about clothes off the rack here. This year during Paris Fashion Week she donned a hand beaded sequin dress with a price tag of over $14k. This fashion maven makes Rachel Zoe's collection of wares look like a pittance of a closet.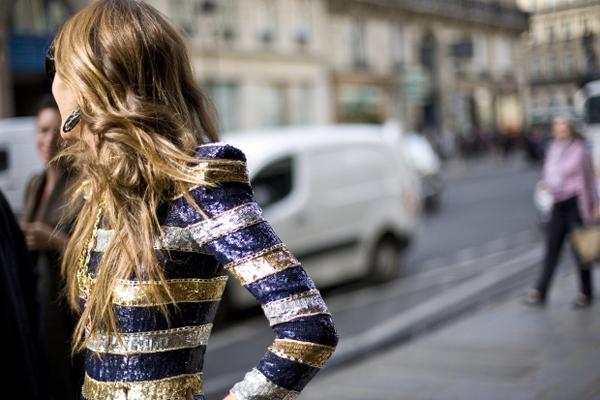 Della Russo stays fit by swimming every morning followed by an hour of yoga and of course being Italian the tan as it goes without saying is mandatory. Though I obssessively adore the always cool style of French Vogue's Carine Roitfeld
(whom ADR worked with in the 90's), Della Russo is the maximalist with the mostest and I just can't get enough of her quirky elegance and sense of humor.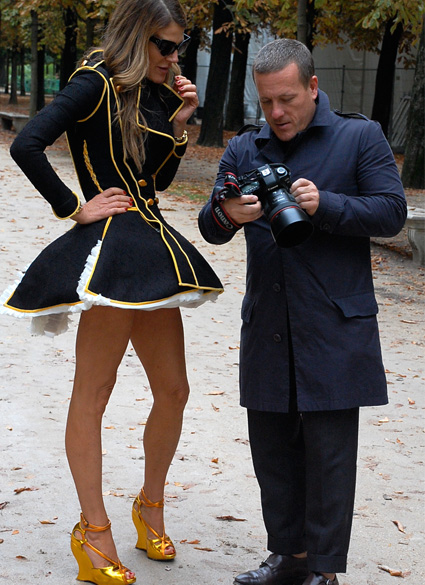 I love her carefree I –did- it- my -way esthetic. Recently I caught a glimpse of her on a day during fashion week and I was more than flabbergasted (in a good way) by her three a day costume changes, yet somehow she has the power to make it look effortlessly pulled together.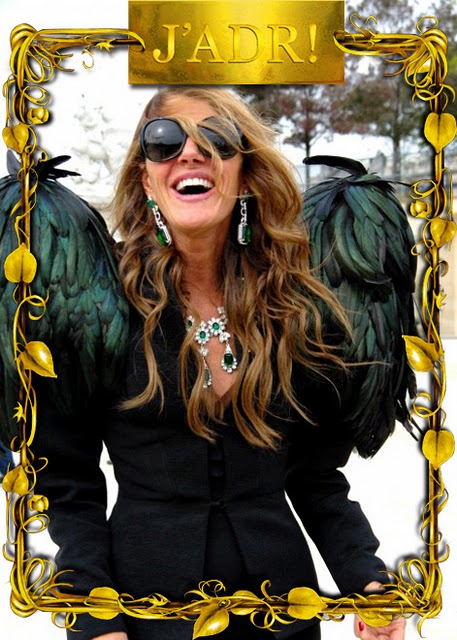 By her own admission she was a slave to fashion practically out of the womb, and her first major purchase was from Fendi in the form of an umbrella, wallet, handbag, tissue holder and key chain. She in fact took these items everywhere she went including school where she was endlessly teased because in Bari Italy… it rarely rains. But of course who has the last laugh? To read more about Della Russo check out her always adventurous and often humerous blog annadellarusso.com