You know it's the most wonderful time of the year when Christmas carols are ubiquitous, sparkling lights and red-and-white decorations are hung, and Neiman Marcus releases its legendary Christmas book.
In anticipation of the holiday season, the luxury retailer has debuted its 89th edition of the Neiman Marcus Christmas Book, featuring a roundup of the most lust-worthy fantasy gifts that will make anyone's holiday wish list come true.
Among this year's line-up includes a lunch and styling session with 93-year-old fashion con Iris Apfel; a trip to space with friends (yes) in a luxury pressurized capsule; and a Neiman Marcus Limited-Edition Mustang Convertible.
With each fantasy gift purchase, Neiman Marcus will donate a portion of the proceeds to The Heart of Neiman Marcus Foundation, which brings enriching art experiences to youth in communities nationwide.
Check out all of the fantasy gifts from the 2015 Neiman Marcus Christmas Book below, and download the Neiman Marcus mobile shopping app to uncover the final fantasy gift.
ARCH MOTORCYCLE & RIDE EXPERIENCE

Keanu Reeves and Gard Hollinger make up Arch Motorcycle Company, and the KRGT-1—hailed by one reviewer as "the Zen of motorcycle design"—is their first production bike. Framed of steel and aircraft-grade billet aluminum with carbon fiber fenders and front cowling, it has a 124-cubic-inch v-twin engine that produces 121 horsepower and matching 120 pound-feet of torque. This limited edition comes with custom race-inspired trim, performance suspension, and an exclusive two-day ride experience for two along the California coast with Reeves and Hollinger. Hotel and airfare to California included. With the purchase of the KRGT-1 Motorcycle Ride Experience, Neiman Marcus will donate $5,000 to The Heart of Neiman Marcus Foundation.
($150,000; page 37)
THE ORPHAN BARREL PROJECT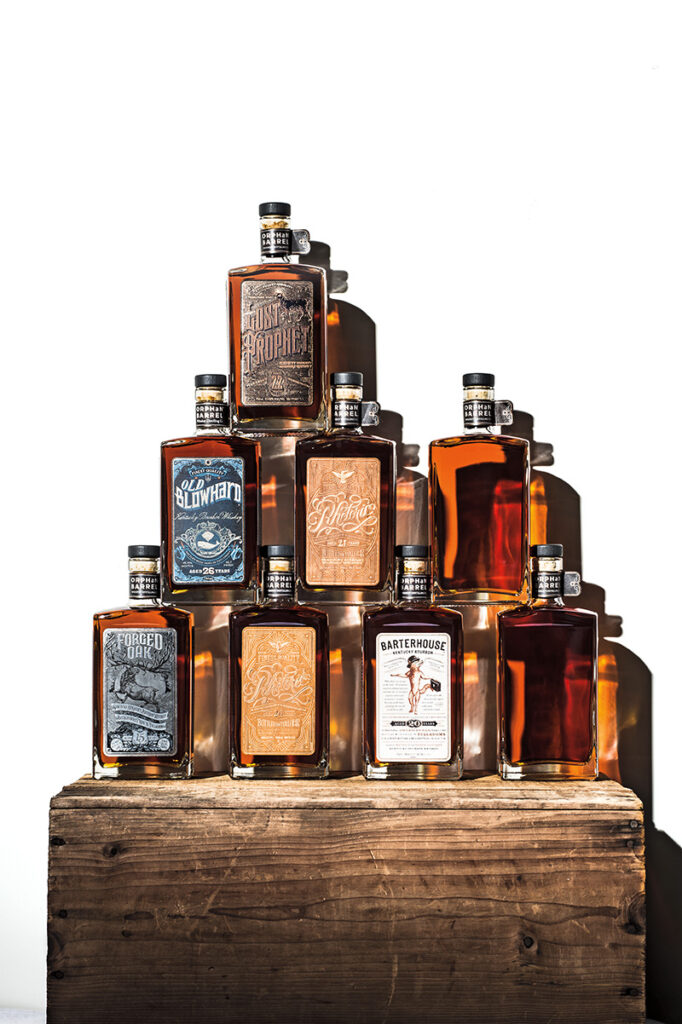 The Orphan Barrel® project was started to share long-forgotten barrels of rare whiskey discovered in old rickhouses and distilleries. Each release is hand-bottled—and once they're gone, they're gone forever. You and five bourbon-curious friends will visit the legendary Stitzel-Weller Distillery in Louisville, Kentucky, to go barrel hunting, tasting recently discovered bourbons and creating two completely unique Orphan Barrel variants to be hand-bottled with labels designed exclusively for you. You'll receive 24 bottles each of the remaining stocks of eight different Orphan Barrel bourbons—including the variants created with you—along with a bespoke whiskey cabinet crafted in Kentucky to house the collection, barware, and a leather-bound book about your whiskey. With purchase of The Orphan Barrel Project, Neiman Marcus will donate $5,000 to The Heart of Neiman Marcus Foundation.
($125,000; page 38)
WORLD VIEW EXPLORATION AT THE EDGE OF SPACE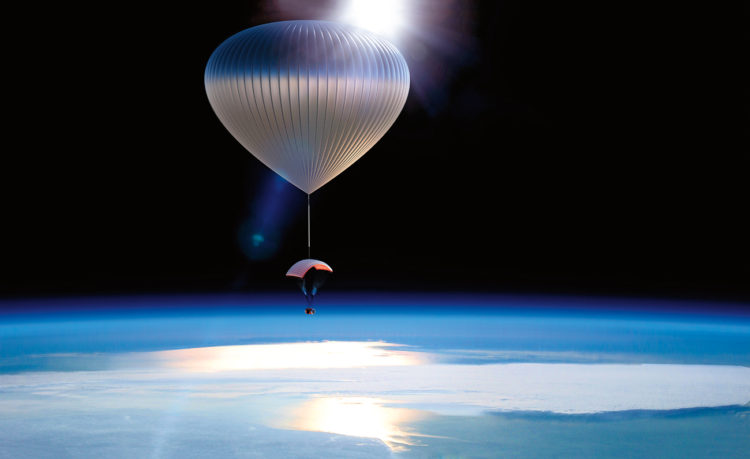 This two-part adventure begins in 2016 with a behind-the-scenes invitation to a World View test flight. The Miraval Resort in Tucson, Arizona, is home for three nights; spend your days with the flight's chase and recovery team and tour Biosphere 2 with original crew member and World View CEO Jane Poyter. In 2017, you and seven companions will experience 360˚ views of Earth as a high-altitude balloon lifts your luxury pressurized capsule 100,000 feet above our planet. With purchase of the World View Exploration at the Edge of Space, Neiman Marcus will donate $1,500 to The Heart of Neiman Marcus Foundation.
($90,000 per person; page 39)
ITALY TOUR WITH IPPOLITA & ARTEMEST CRAFTSMEN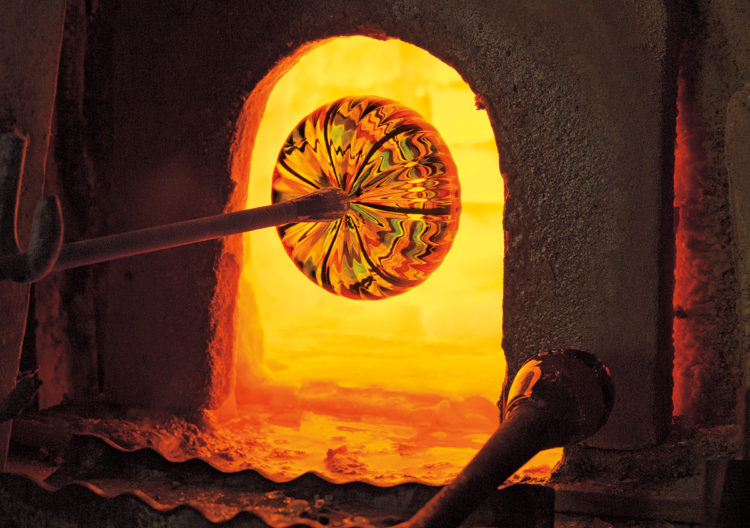 Experience a side of Italy rarely seen by outsiders. You and three guests will join internationally acclaimed jewelry designer Ippolita Rostagno on a very personal seven-day privileged-access art tour of Florence and Venice. Ippolita will introduce you to acclaimed artists, visit local workshops, enjoy VIP museum tours and dine on authentic Italian cuisine. Parting gifts include special mementos from studio visits and a newfound appreciation for art history in the progress. With the purchase of the Italy Tour with Ippolita & Artemest Craftsmen, Neiman Marcus will donate $10,000 to The Heart of Neiman Marcus Foundation.
($150,000; page 40)
IRIS APFEL FOR BAJALIA TRUNK OF ACCESSORIES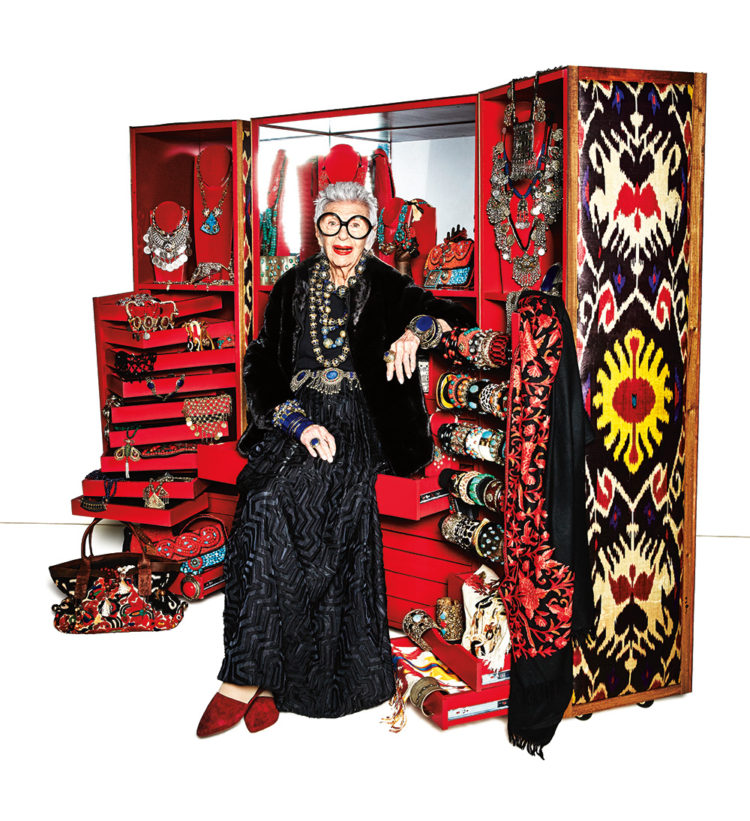 "More is more, less is a bore!" is the style mantra of 93-year-old fashion icon Iris Apfel. Her souk-meets-haute-couture style earned her a 2005 Metropolitan Museum of Art retrospective. This Ikat-embellished trunk comes filled with accessories and vintage finds handcrafted by women globally and inspired by her own personal collection. Gift includes lunch and a styling session with Iris. With purchase of the Iris Apfel Trunk of Accessories, Neiman Marcus will donate $5,000 to The Heart of Neiman Marcus Foundation.
($80,000; page 41)
NEIMAN MARCUS LIMITED-EDITION MUSTANG CONVERTIBLE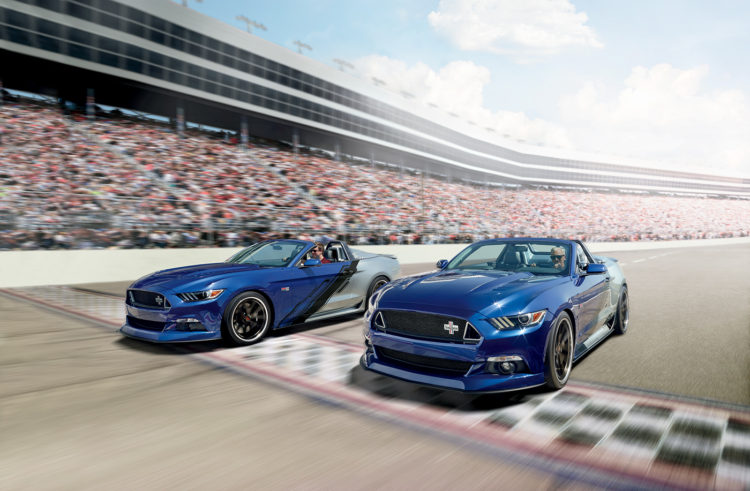 The 2015 Neiman Marcus Limited-Edition Mustang Convertible commemorates Mustang's 50th Anniversary. The GT40 heritage and the aggressive stance of the late '60s are updated with next-generation styling and raked lines, a 700-horsepower supercharged engine (0-60 mph in 3.5 seconds), racing suspension, carbon-fiber trim, Magnaflow custom-side exhaust, lightweight racing seats, 20″ wheels with Nitto NT05 tires, and exclusive Blue⁄Black⁄Silver paint. Gift includes an exclusive Ford Racing School course. Reserve this luxury car by calling 1-888-756-0775, beginning promptly at noon EDT on October 13, 2015. With the purchase of the Neiman Marcus Limited-Edition Mustang Convertible, Neiman Marcus will donate $1,000 to The Heart of Neiman Marcus Foundation.
($95,000; pages 42-43)
TEXAS GUITAR TRI0 GIFT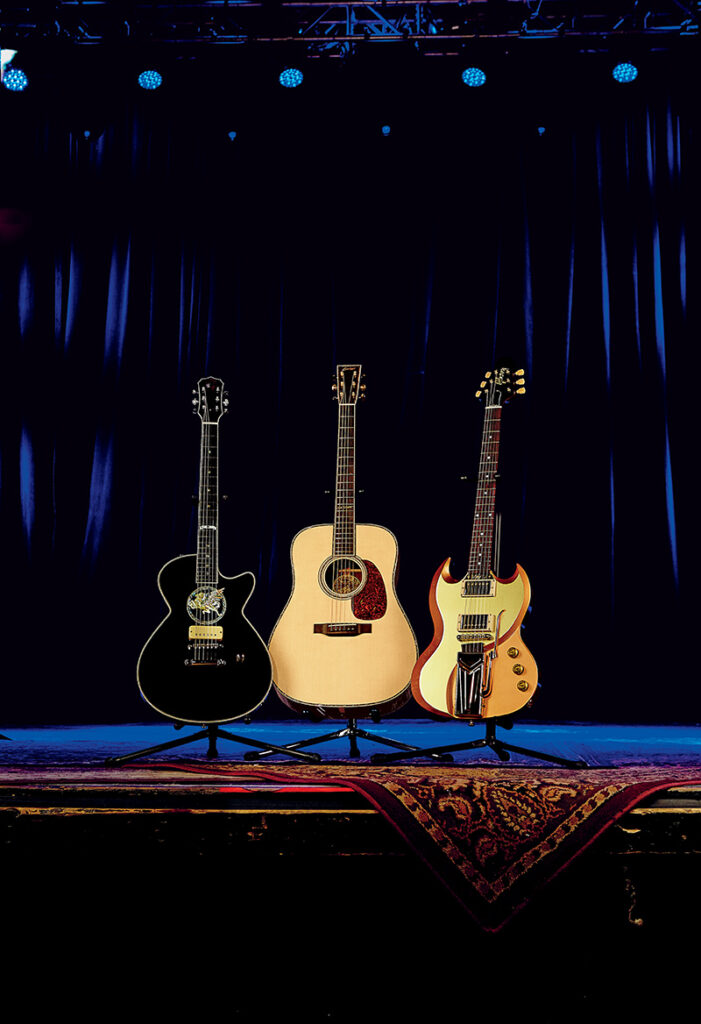 From air guitar to heirloom, these are instant classics commissioned by Texas music legends. Designed by rock guitar icon Billy Gibbons, this is a modern riff on the classic 1961 Gibson SG and is the ZZ Top legend's ultimate dream guitar. For the musician who blends folk, swing, blues, jazz, and gospel with country and western, a rosewood and abalone guitar was handmade by Lyle Lovett's longtime colleague Bill Collings. Master luthiers John and Jake Bolin of Bolin Guitars have built this guitar to the exact specifications of the prolific American musician and songwriter Steve Miller. Getting one of these special commissions is really cool, but how you'll get it is even cooler, backstage at the musician's concert. With the purchase of each Texas Guitar, Neiman Marcus will donate $5,000 to The Heart of Neiman Marcus Foundation.
($30,000 each; page 44)
COUTURE DIARY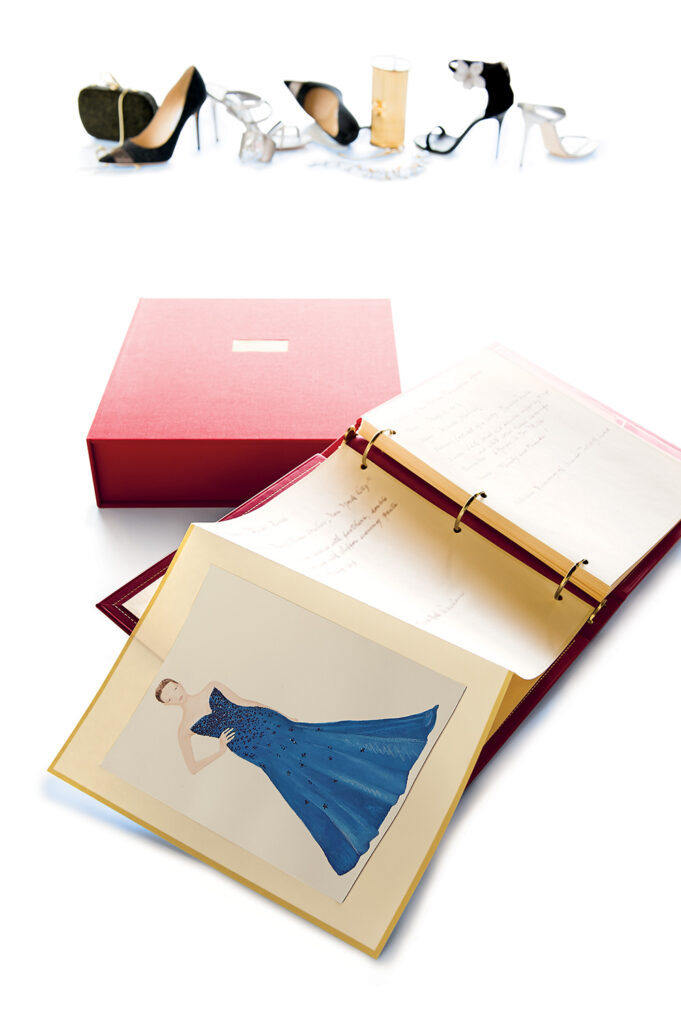 With this one-of-a-kind Couture Diary, artist Abigail Vogel will hand-paint 20 of the recipient's treasured ensembles. Each work of art includes 60 custom-made, hand-bordered diary sheets from The Printery for the recipient to record the story behind the style (designer, occasion, guests, and more). Renowned craftsman Paul Vogel will bind the book in your choice of red or black Scandinavian calfskin and personalize it in hand-tooled 24-karat gold. The result is a personal fashion history, housed in a custom-made tonal case, sure to be cherished for generations. With the purchase of the Couture Diary, Neiman Marcus will donate $1,000 to The Heart of Neiman Marcus Foundation.
($10,000; page 45)
"HIS & HERS" ULTIMATE CHILDREN'S COSTUMES IN PERSONALIZED MACKENZIE-CHILDS TRUNKS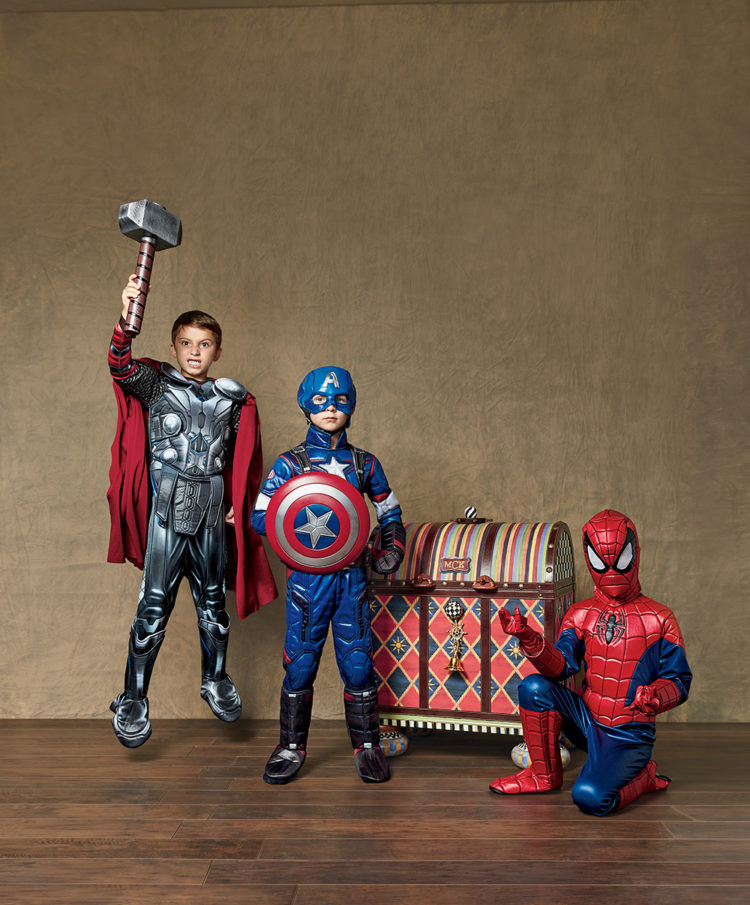 This year's His & Hers gifts are designed for children for the first time ever. Each personalized MacKenzie-Childs trunk features the child's hand-painted initials and holds a selection of Chasing Fireflies Ultimate Collection costumes. The blue version includes five ©Marvel Super Heroes costumes: Ultimate Light-Up Spider-Man, Ultimate Thor, Star-Lord coat & mask set, Ultimate Captain America®, and Ultimate Light-Up Hulk Buster. The pink version, an equally delightful trunk holds Disney favorites Ultimate Collection Elsa, Ultimate Collection Aurora, Ultimate Collection Sophia the First, and Ultimate Cinderella Ball Gown. With the purchase of His & Hers Ultimate Children's Costume Trunks, Neiman Marcus will donate $1,000 to The Heart of Neiman Marcus Foundation.
($5,000 each; pages 46-47)
DREAM TRIP TO INDIA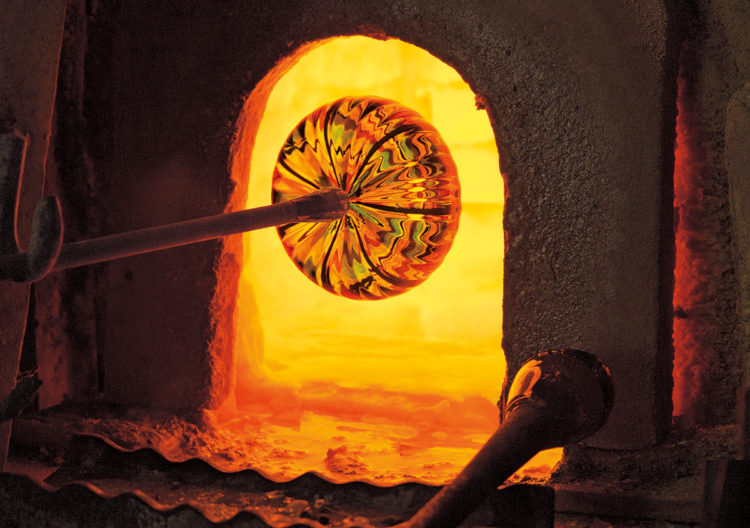 For centuries, travelers have been entranced by the rich culture and historic grandeur of India. Now it's your turn to experience this country's vast beauty for yourself through O'Harani Luxe Experiences. For 12 days, you and a guest will travel in private planes and vintage cars to the finest hotels, restaurants, and experiences (dinners hosted by royalty, private cricket lessons, a dance lesson on a private Bollywood movie set). From legendary Delhi and the Taj Mahal, to artistic Jaipur, romantic Udaipur, and finally Mumbai, you'll explore this fascinating country in luxurious style. With the purchase of the India Trip, Neiman Marcus will donate $15,000 to The Heart of Neiman Marcus Foundation.
($400,000; page 48)