I decided to add to my fall wardrobe this weekend and found myself, as I always do, wanting desperately to head for the shoe section. Now, normally this isn't an issue, but I realized that I have at least twice the shoes than clothes in my closet. I have shoes that I don't even have outfits for.
Beside the fact that shoes are pretty, I love shoes because they always fit—at least for the most part, who hasn't crammed their foot into a must-have stiletto or bootie before? Since I somehow managed to avoid the shoes while on my shopping trip, I decided to share which trendy and must-have shoes that are on my wish list right now.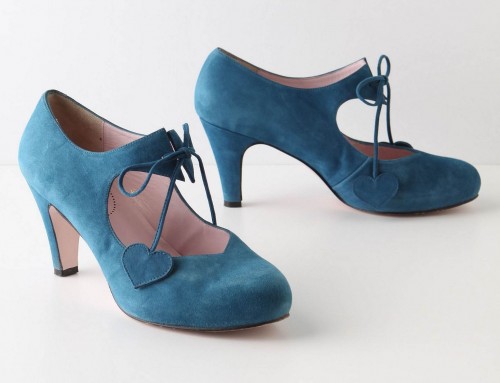 Anthropologie $398
Anthropologie did a wonderful job at updating the classic Mary-Jane which dates back as far as 1902. The rich turquoise suede fits perfectly into fall's jewel tone trend. I especially love the heart embellishment, which gives it an extra bit of girlish charm.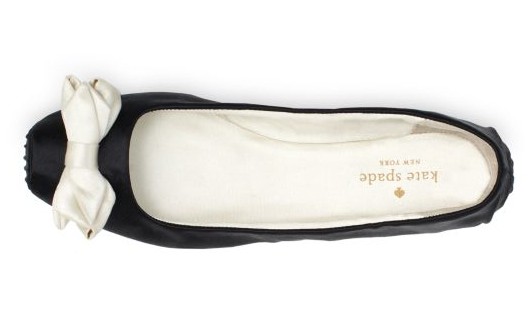 Kate Spade $98
I'm an absolute sucker for a great pair of flats—for one I'm on the taller side and don't especially enjoy towering over everyone else and you can't beat comfort and style in the same shoe. These Franca satin bow flats from Kate spade will go perfect with a great pair of skinny jeans and cozy sweater for a day of running errands or brunch with a girlfriend.

Net-A-Porter $1,295
We don't get too much in the way of winter weather here in Arizona, but I don't think that means we can't wear a good boot. I mean at least we get to wear them for style purposes and not worry whether we will ruin these sassy Valentino ruffle-trimmed suede knee boots in the snow. The perfect boot for a mini, a flared skirt, or your favorite going out-jeans.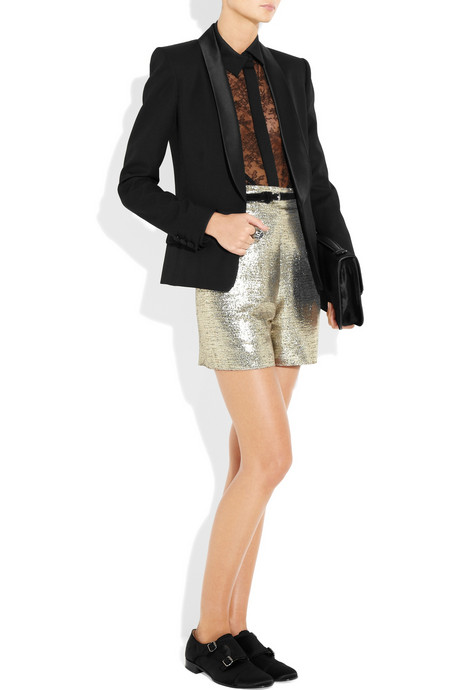 Net-A-Porter $755
A men's shoe never looked so good, except for when it is Lanvin and is for a woman. These buckled satin monk-strap shoes are beyond stylish and to prove my point I had to show you just how this much androgyny can be sexy. They would look just as cute with a sequined shift dress!

Nordstrom Pre-Order $695
When you think of wedges most likely you think spring or summer time, but believe it or not your favorite warm weather shoe can also be your perfect cold-weather shoe. These Reed Krakoff cutout wedges will look extra chic with a colored pair of super opaque tights.
By Kristianne Young