So, in case I've never told of you, I am a huge TV/Netflix/HBO Go junkie. I mean like the kind of junkie that watches an entire season of a new TV series in a matter of 3 days. My newest obsession is by no means new, perhaps you have heard of a little PBS ditty called Downton Abbey. After my Style Files partner in crime Diane told me about it I couldn't wait another day to delve in. If you are not familiar with the show it is a costume drama set in the early 19th century, the series actually starts the day after the Titanic meets its demise.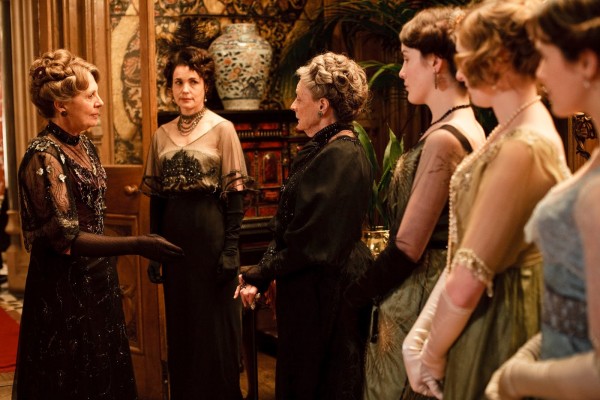 The costuming is impeccable and the dresses divine, and as much as I would die to wear a dress like Lady Mary, I realize I much prefer comfort over corsets. Thankfully in 2012 we have the option of both dazzle and ease in any one frock!
Of my favorite easy-wear pieces is the tunic (yes I know that the tunic predate even Downton, but the styles are surely new). Tunics provide the same one-piece outfit that your favorite little black dress does, but it also gives you the option of wearing it with a sexy pair of skinny jeans and heels or some comfy leggings and sandals. Options you can dress up or down are crucial to a woman's wardrobe.

Rick Owens Metallic Silk Tunic at Neiman Marcus, $2085
A maxi skirt can offer high drama while also being comfortable and by comfortable I mean you even have the option not to shave your legs—can you really pass up that offer? To achieve a dressed up vibe with your maxi skirt choose one or a combination of: chiffon, pleats, silk, satin, print, bold color, and slit (shaving is required if you are venturing down the path of slits). Then pair with a sexy halter top and strappy stilettos.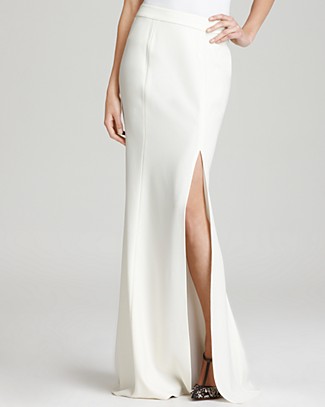 Rachel Zoe Alia Flared Maxi Skirt at Bloomingdales, $425
A scarf top can make you feel sexy, slim, and sassy all while wearing a pair of jeans… now that's what I call easy! In fact it is the perfect date night option, that whole I look like I didn't try too hard but you actually did, except in the case of the scarf top you actually didn't but you still look like a million bucks (hope you followed me there).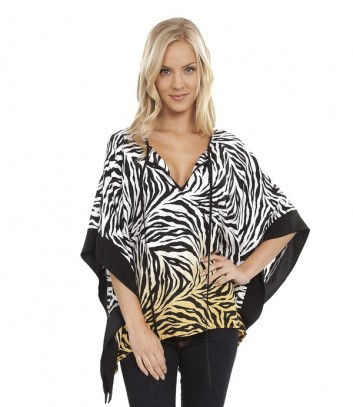 Karen Kane Banded Scarf Top at Karen Kane, $148
By Kristianne Young