Why just the other day I was shaking the racks at Urban Outfitters looking to get in on some of the amazing end of season sales that were exploding from the far regions of the store. My affection for Urban goes back quite some time a mere fifteen pounds and over two decades or so ago when I could actually fit appropriately in most of their clothes. That was back in the day when they sold re-purposed modified vintage wares that were way cooler than anything you could find in a regular clothing store.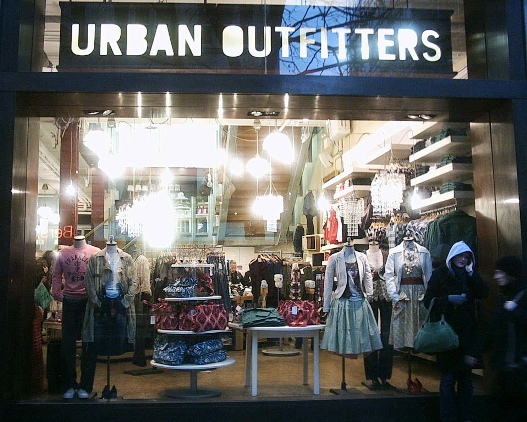 Then Came Anthropologie in the early 90's a kingdom I adored instantly after I first set foot in the two- story Seattle store. I promptly purchased a slew of clothing and household items that were to say the least overpriced but awe- inspiring. My friends thought I was cuckoo. To this day I still have what I think are the prettiest hand beaded pillows I have ever seen….it's too bad that the rest of my décor has moved beyond them and now they are perched on a chair in the corner sitting all by their lonesome often sparking quizzical looks from house guests as to what their purpose might be.
In any case on this recent trip to Urban I realized that my last several purchases from the store have been sequestered to shoes, jewelry and simple accessories because sadly I am at an age where those little baggy cropped tops, tank tops and shorts are all cut for someone two decades younger than I. But I can still yearn can't I?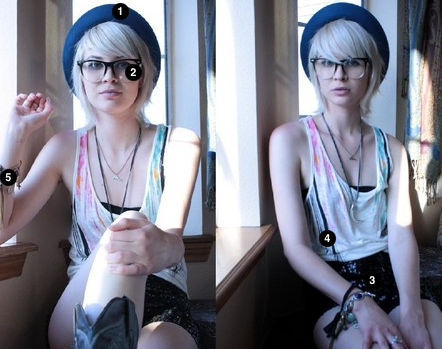 And based on the copious number of girls unintentionally knocking each other silly with their twenty pound oversize handbags while navigating the precariously placed racks, I was not surprised to find this morning that the Urban Outfitters chain will be rolling out several new formats in the months ahead.

It was reported by WWD that the company expects to open 35 stores in fiscal 2011. Among those will be an accessories-only test store for Anthropologie opening in Bethesda, Md., in the third quarter. In an interview with WWD, Glen Senk, Urban's chief executive officer, said 50 percent of the product will be shoes, reflecting the online assortment.
Urban's four key growth initiatives remain increasing e-commerce, accelerating international expansion, adding new brands to the portfolio and continuing to open brick-and-mortar stores, Senk said.
In terms of international growth, a launch in Tokyo is on the horizon, set for 2012. On the European Continent, the company plans to focus on its two main markets, the U.K. and Germany, for the next 12 to 18 months before moving on to France. "Urban has a head start in Europe, but we'll grow Anthropologie more quickly than Urban grew because we have the infrastructure now," Senk said. "In the Far East, Anthropologie may have a larger business in Japan and Urban may be larger in other Asia-Pacific markets."
Urban Outfitters on Monday reported earnings of $71.7 million for the three months ended July 31, compared with $49 million a year earlier