How much do we love a good collaboration? A lot would be my guess. It seems that you can't really go anywhere these days without running smack dab into collaboration between two powerhouse brands… In fact we love famous pairings so much that we have created an entirely new vernacular to even speak of them… TomKat, Bennifer, Brangelina…. Okay, I know those are couples but still collaborations nonetheless.
So that leads me to possibly the most coveted collaborations in the mass retailer world other than H&M… yes Target and Neiman Marcus. This season Target will pair with Neiman Marcus and CFDA for a designer collection of hanger hording proportions. About a week ago Fashionologie shared the Target+ Neiman Marcus Holiday 24 Collection on their site and yes I admit after seeing it I was counting the days until mass hysteria begins. And let's not forget to mention that the ad campaigns with Karlie Kloss will probably be drool worthy.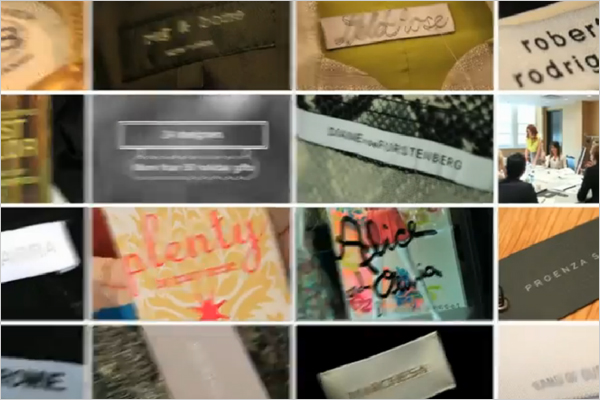 In case you don't know much about it the CFDA Council of Fashion Designers of America has partnered with mega retailers Target and Neiman Marcus in a high low mix of shopping insanity. But never fear, each designer created from one to three pieces in price ranges that won't break the bank.
The CFDA is a not-for-profit trade association, which includes over 350 of America's foremost fashion and accessory designers. Diane von Fürstenberg has been the group's President since 2009. It was founded in 1962 and continues to advance the status of fashion design by raising artistic and professional standards. Most fashion fans know of its most prominent night the CFDA Fashion Awards which is touted as the equivalent of the fashion Oscars.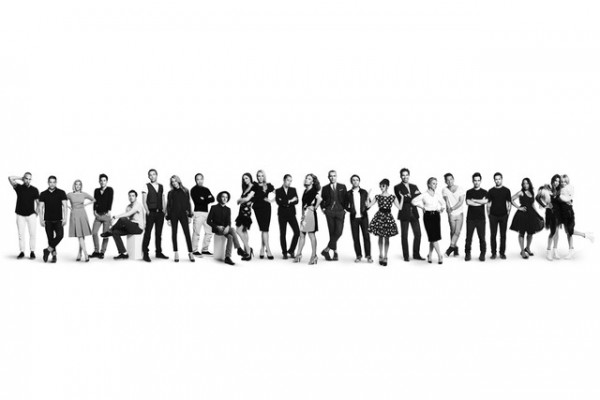 The designers talk about the project as it all came together in this video.
The Target + Neiman Marcus Holiday Collection will be sold beginning Dec. 1 at all 1,763 Target stores and the 42 Neiman Marcus stores, as well as online at target.com and neimanmarcus.com. With price points ranging from $8-$500 All merchandise will be carried at both stores in a shop concept rather than merchandising items throughout the store as Target did with their Missoni collaboration. We all know how that went…
"This collaboration is unlike anything Target has done before, and we are confident our guests will be thrilled with this extraordinary collection that features some of America's most preeminent designers," Gregg Steinhafel President and CEO of Target corporation told WWD.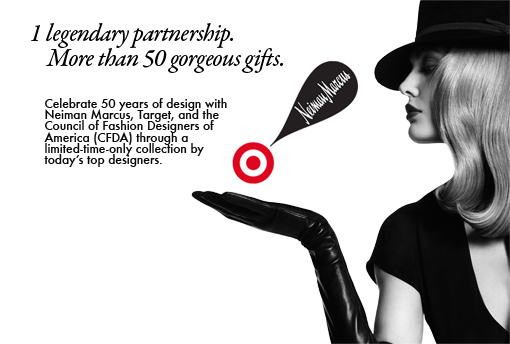 Designers will include Carolina Herrera, Derek Lam, Diane von Furstenberg, Jason Wu, Marc Jacobs, Oscar de la Renta and Tory Burch, Alice + Olivia, Altuzarra, Band of Outsiders, Brian Atwood, Eddie Borgo, Judith Leiber, Lela Rose, Marchesa, Philip Crangi, Prabal Gurung, Proenza Schouler, Rag & Bone, Robert Rodriguez, Rodarte, Skaist-Taylor, Thom Browne and Tracy Reese.
Look for the Target+ Neiman Marcus Collaboration to launch on December 1.
Sources: WWD, Fashionologie, neimanmarcus.com
Photos: Neiman Marcus, You Tube, WWD