With the exception of a few, it seems that designers have found a wealth of inspiration from the 1950's. We have seen literal 50s hot rods printed on skirts at Prada in Milan, Grace Kelly worthy gowns at Temperely al la London Fashion Week, and it appears that Paris designers have also caught the bug.
So what does this say for fashion? Perhaps designers miss the "good ol' days" when women dressed to the nines no matter the occasion or perhaps they miss the sentiment that once came with a well-made piece of clothing. I often think about how my grandmother kept all of her clothing, costume jewelry, purses, and hats to pass down to my mother and aunts, which will one day be passed down to me. I can honestly say that there is one, maybe two but that would be stretching it, piece that I might actually keep for future generations… the rest? Well forget it, they have a one-season cycle—if I'm lucky.
This is not to say that only pieces from or inspired by the that era can be kept for the future, but maybe the idea of keeping our clothing for longer than a fortnight will be inspired by the obvious hard work these designers put in to making heirloom-worthy garments. Now that I have no doubt digressed (immensely) here is some more 1950s flare for you to enjoy!
Rochas designer Marco Zanini referenced his favorite movies from Tim Burton and Hitchcock as rousing this fifties parade of cat eye sunglasses and soaring beehives. A pretty lime full-skirted dress set just the right note with a myriad of shimmering sequins. While a just above the ankle mermaid dress was indeed a Zanini take on the era.
Simple accessories such as thin belts at the waists of piqué swimsuits, the micro-cross body handbags, and handkerchiefs did little to take our eyes away from the clothing.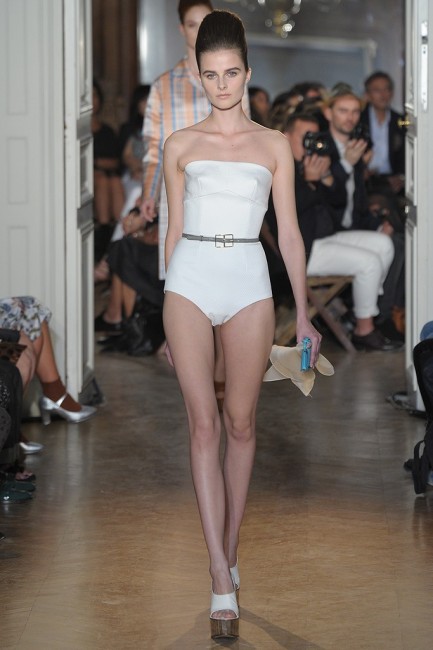 Dries Van Noten gave us ready-to-wear couture…with all of the nods to couture found in recent collections this may soon become the norm. Van Noten's idea started somewhere in the fifties and sixties and bounced around from there. Geometric shapes, geographical/landscape prints, and a hint of Spanish conquistador also found their places within this line. Separates were numerous and covered all of the bases: skirts, blouses, pants, jackets, and shorts.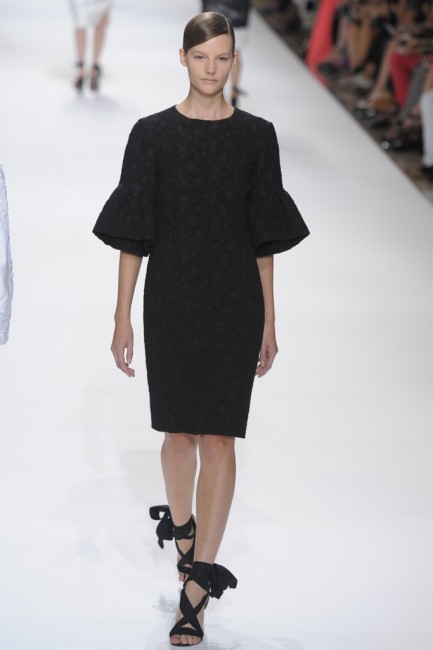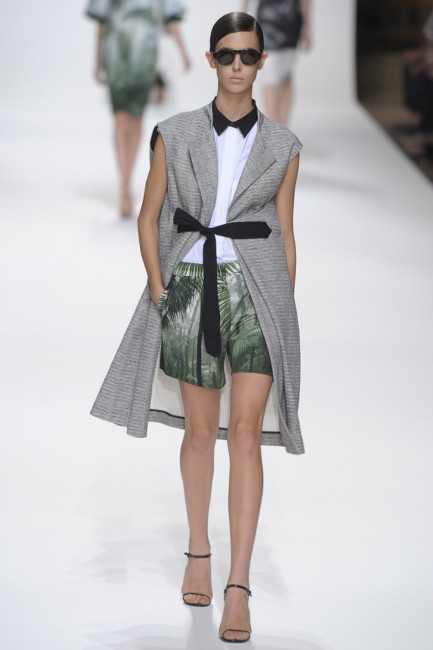 I really fell in love with this entire collection, but my favorite pieces were the skirt like ruffled pants and this gorgeous embroidered top. This collection is definitely one of my favorites this Fashion Week season.
By Kristianne Young
Photos/Source: wwd.com