If you haven't yet heard, Neiman Marcus is having a fabulous sale online and at the Scottsdale Fashion Square location. How fabulous do I mean? Think an extra 25% off sale items plus up to 55% off on regularly-priced merchandise. And you can also get free shipping with code NMSUMMER. Now that's some incentive to go shopping!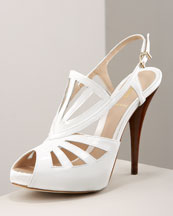 Earlier this season I obsessed about these white Fendi patent sandals. Now they've been slashed from $800 to $536.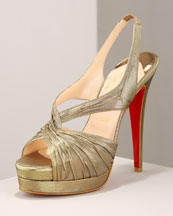 A lot of people have mixed feelings about gold sandals but I say go for it. Wear them with a light, summery white dress. Christian Louboutin double-platform sandals originally $1,095, now $734.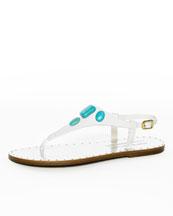 I'm usually pretty picky about white sandals but these just look so beachy and perky. Michael Kors white sandal with turqouise stones, $301. Was $430.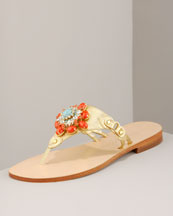 These Beverly Feldman gold thong sandals are very beachy too. The jeweled embellishments are a nice touch. Originally $230, now $154.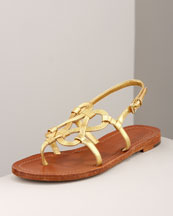 These Ralph Lauren Collection knotted slingback sandals are just darling. Originally $595, now $399.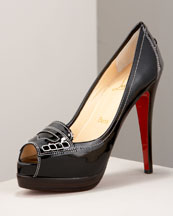 I've had a crush on these Christian Louboutin patent loafer pumps for awhile. They're such a cute work pump yet utterly sexy too. Originally $1,050, now $704.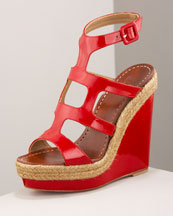 Remember that post I did on summer wedges? Well a bunch of those are on sale too, yipee! These Christian Louboutin red patent wedges were $495, now $332.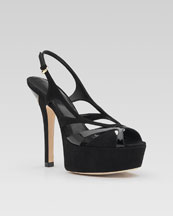 These Gucci platform slingbacks are just plain hot. Yes, please! Originally $850, now $570.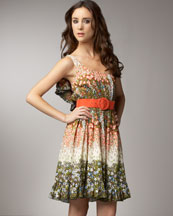 In the past I've not been a big fan of floral, but this Alice & Olivia floral-print dress is fresh and fun. I especially like how the look is styled with the bright belt. Originally $330, now $215.
Sometimes something totally simple just plain works like this Theory dress. Originally $295, now $148.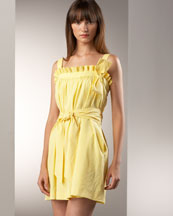 Yellow is another color I'm totally coveting this season. This Cynthia Steffe dress was originally $305. Now $153.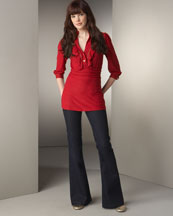 Sales like this are always a great opportunity to pick up a new pair of jeans for a great price. These Paige Premium Denim jeans are a classic cut and color. Originally $169, now just $85.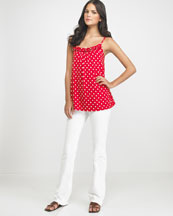 White jeans are big this season; try out a pair like these Juicy Couture white denim. Originally $168, now $109.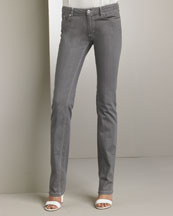 I'm a really big fan of the gray skinny jean. They're a lot more versatile than you'd think; you can wear them with white, black, gray on gray (if you dare) and pops of color too. These D&G Dolce & Gabbana stretch jeans are $159. Originally $265.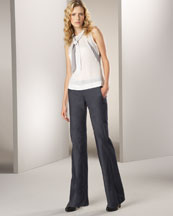 You can never go wrong with a classic pair of trouser denim. These Rag & Bone jeans are a great fit. Originally $242, now $145.