Looking for more men's luxury and fine dining options at Scottsdale Fashion Square? You're in luck!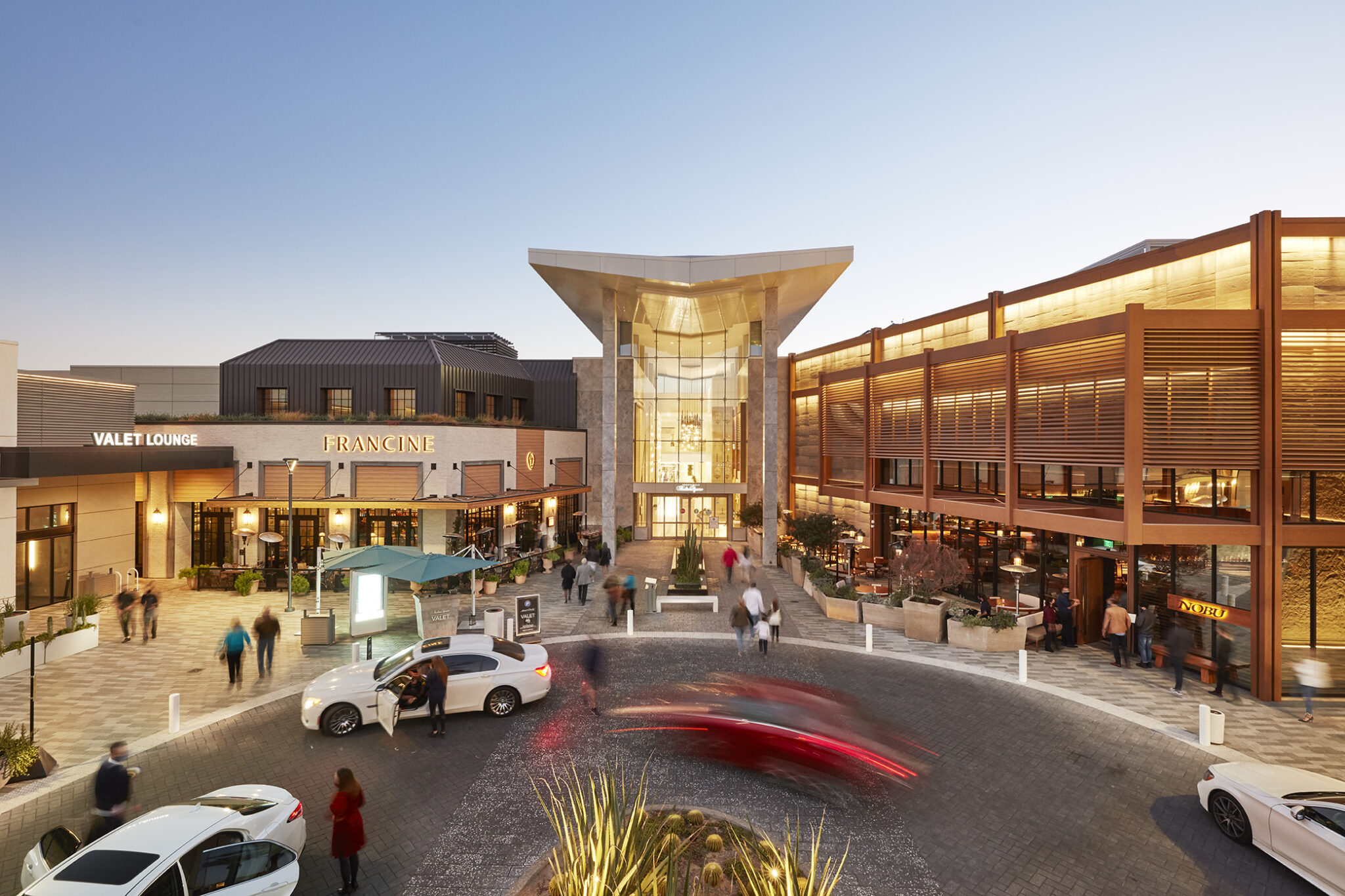 Macerich, one of the nation's leading owners, operators and developers of high-quality retail, announced new progress of its current redevelopment Scottsdale Fashion Square's south wing. These new developments will include more luxury retail options for men as well as experiential dining opportunities.
Standalone luxury stores in the south wing that are dedicating more space to the men's market include Gucci, Louis Vuitton, DIOR, Salvatore Ferragamo, Christian Louboutin and others. All of Macerich's properties saw an 8% sales increase in men's apparel, including clothing and shoes, year over year, while Scottsdale Fashion Square, one of Macerich's top 10 nationwide locations, saw a 13% year-over-year increase of sales per square foot in the men's category. Not only limited to luxury stores, this also includes other lifestyle brands for everyday wear. Plans for a first-of-its-kind flagship from the premier, aspirational lifestyle brand TravisMathew is in the works in the south wing.
Scottsdale Fashion Square will also be seeing two new fine dining additions: Catch and Élephante. Catch is an Asian-inspired, globally-influenced menu offering great food and great service in a lively atmosphere, with seven locations in Las Vegas, New York, Los Angeles and Aspen. This will be the restaurant's only location in Arizona. Catch is known for its ​​Catch roll, crispy shrimp, lobster macaroni and truffle sashimi.
Élephante's Scottsdale location will be the second branch of the restaurant. Its flagship in Santa Monica, California, is best known for its coastal Italian cuisine and eccentric cocktails. The restaurants top recommended dishes include whipped eggplant with puccia, arancini and gemelli with Dungeness crab.
"In addition to the wealth of outstanding dining we continue to bring to Scottsdale Fashion Square, now including Catch, a major story emerging from our consistent reinvestment in this one-of-a-kind property in Arizona is the success and growth of men's luxury," says Macerich Senior Executive Vice President of Leasing Doug Healey. "It's a remarkable phenomenon and Scottsdale Fashion Square is at the forefront of this key trend."
Scottsdale Fashion Square is one of the nation's premier shopping, dining and entertainment destinations, with 1.9 million square feet of retail and dining space and more than 240 shops and restaurants. These new luxury additions will only add to the shopping and dining experience guests have come to love when visiting Scottsdale Fashion Square.
For more information, visit www.fashionsquare.com.