Guest post by Hamra Jewelers
June is Pearl Month, and what better way to celebrate the timeless, fashion-forward elegance of one of nature's most delicate gifts than with the artistry of Mikimoto.
This multicolored pearl necklace features south sea white, Tahitian, golden south sea, peach and lavender freshwater pearls — each differing in color depending on the type of oyster that produced them.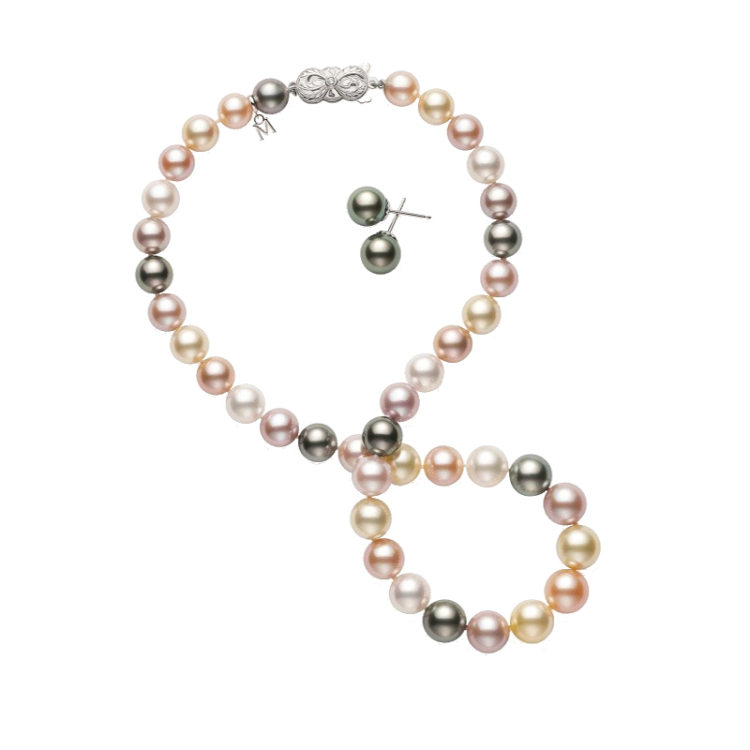 Every inch of this set is as unique and special as she is; no one else will have pearls identical to hers.
The versatility of pearls makes dressing up or down with them possible for any occasion; from Sunday brunch or cocktail hour to events marking moments she'll cherish forever.
Pair these pearls with jeans and a blouse for a fun, relaxed look or with a classic dress for an elegant look – the options are endless!
Each strand of Mikimoto pearls is a true work of art. This necklace is strung using an 18k white gold signature clasp with a .04ct diamond in the center. Gorgeous Tahitian pearl studs match this stunning strand and each pearl is examined to make sure the natural light reveals the allure of the pearl.
You'll be sure to make a statement wearing this flawless set.
Hamra Jewelers
15435 N Scottsdale Road
Scottsdale  85254
480-946-5110