Yesterday we covered our favorite Golden Globes looks, but having a best-dressed list means there were also those who didn't quite make the list—making it onto the not-so-best-dressed list (alright, worst dressed list… I was trying to be nice).The thing that I don't understand about those who didn't quite hit the mark is that these celebrities have stylists, don't they? Who is the stylist that looks at them, says, "You look great! Knock 'em dead!" and then sends them on their way down the red carpet?
Okay, okay on to the Style Files Golden Globes 2012 Worst Dressed List: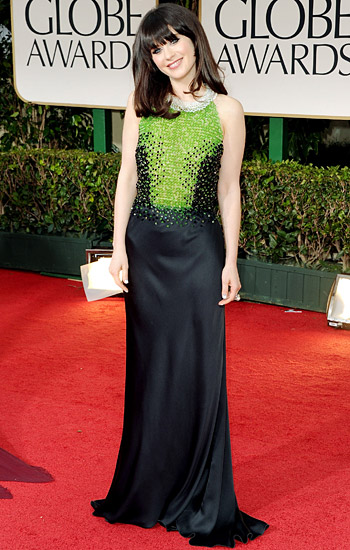 Zooey Deschanel is one of my favorite actresses when it comes to style, because usually she does what she wants… but this black and green Prada dress looks more like someone made her play boring grown up for a night instead of the young, flirty, stylish gal she is.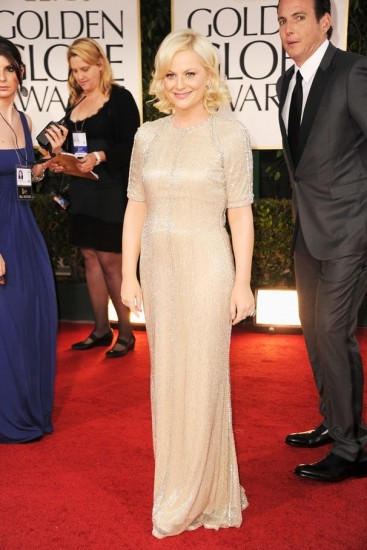 All I have to say is "Amy Poehler, Really?!" (SNL joke… YouTube "Really With Seth and Amy" and thank me later)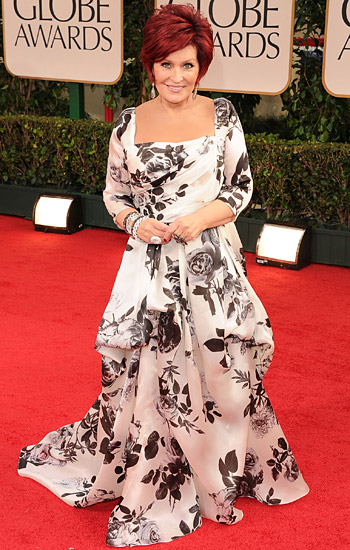 Sharon Osbourne gets points for wearing an age appropriate silhouette, but the floral print was sort of boring. I would have loved to see her in something more vibrant, matching her fun personality.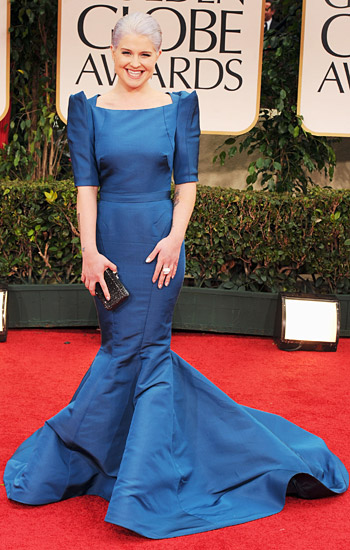 Kelly Osbourne wore an overwhelming Zac Posen dress on the red carpet, seeming to take over her now tiny frame. The Fashion Police host also sported nearly grey tresses…It appears that while her co-fashion policewoman Joan Rivers is trying to roll back the years via plastic surgery, Ms. Osbourne is trying to prove her maturity via her hair color.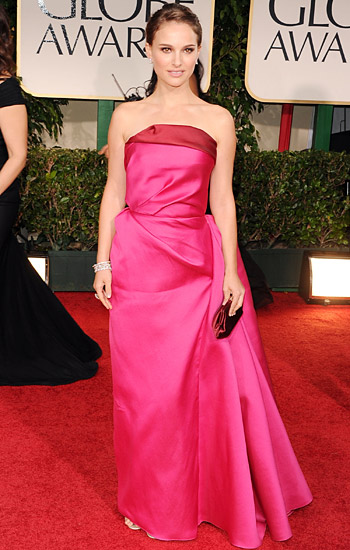 Natalie Portman is a Hollywood beauty, and there wasn't anything wrong with this dress per say, but after last year's Golden Globes' Viktor & Rolf pale pink dress with the sparkling rose this saturated pink and red dress looked more like it belonged on a bridesmaid.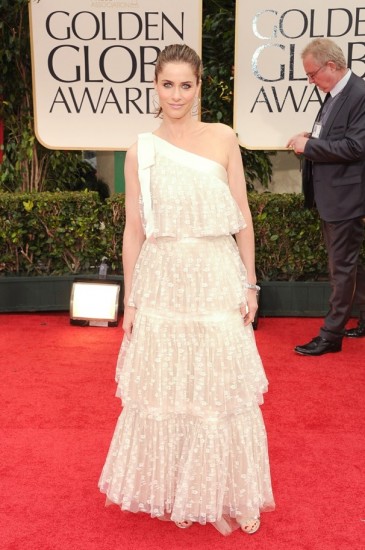 Amanda Peet is getting grilled for wearing this one-shouldered, tiered lace dress, but there are actually a couple of instances in which this dress could have worked: 1) if she were a 10-year-old Abigail Breslin or 2) she were the Jennifer Love Hewitt that the popular 1990s boy band LFO sang about in "Girl On TV."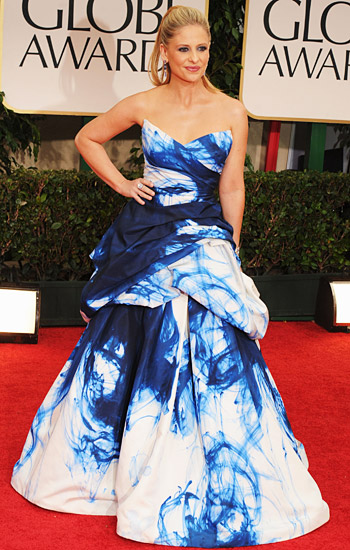 Last but not least the tie-dyed Monique Lhuillier dress that Sarah Michelle Gellar wore… I wouldn't say that the dress itself was all that horrible, but I think that the occasion was wrong and the ponytail didn't help. In the end she said that her daughter chose the dress and who can really argue with that?
By Kristianne Young
Photos: mtv.com