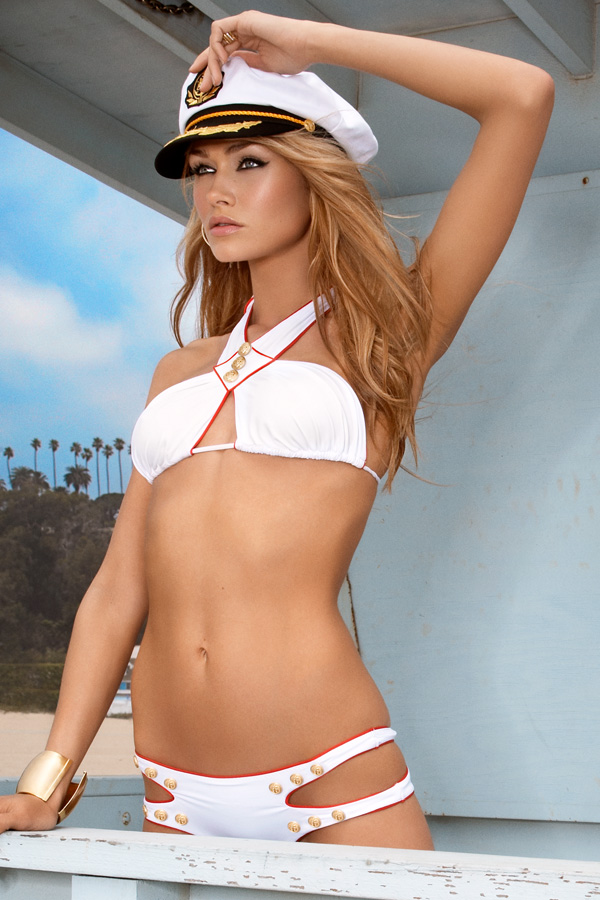 It may just be February, but for us Phoenicians that means hot temps and swimsuit season is right around the corner. What perfect timing for a new bikini boutique to set up shop in town. Joining The MIX Shops at Southbridge is Beach Bunny Swimwear, a celebrity-loved lingerie-inspired line of bikinis and coverups that are super sultry, fun and sassy.
Eva Longoria Parker, Sienna Miller, Salma Hayek and Jessica Simpson are just a few of Beach Bunny Swimwear's Hollywood followers. And why not? The bikinis are undoubtedly sexy and embellished with interesting hardware, trim and made in fine fabrics.
The line was started by former swimsuit model Angela Crittendon who has graced the covers of magazines like Maxim, FHM and Stuff. After six years in the business, Crittendon wanted to create a line that was both fun, playful and sexy yet classic. And in 2004, Beach Bunny Swimwear was born.
Crittendon describes her customer as "fun-loving women of any age who exudes self confidence and charisma." Each season, she draws inspiration for the collection from her world travels and luxury lingerie. "Beach Bunny is not for the shy consumer. We have a 'girls just wanna have fun' motto that we like to live by!" she says.
The collection's so hot that just looking through the pictures I got images of me at the gym running through my head. The 2009 line of swimwear has something for everyone from fun pieces to super risque looks. And there's an array of tunics and coverups as well to match thebikinis. The Beach Bunny Lounge Wear line was just unveiled in 2008 and includes chiffons, tunics, jumpers and dresses great for on and off the beach.
Here, a few pieces to lust after.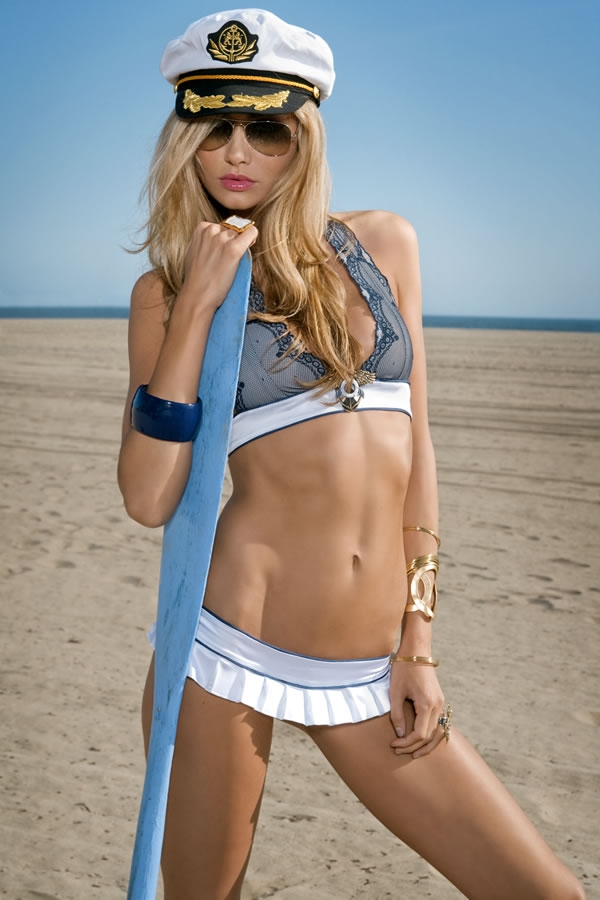 I may not be much of a sailor but this teenie skirt is fun and flirty.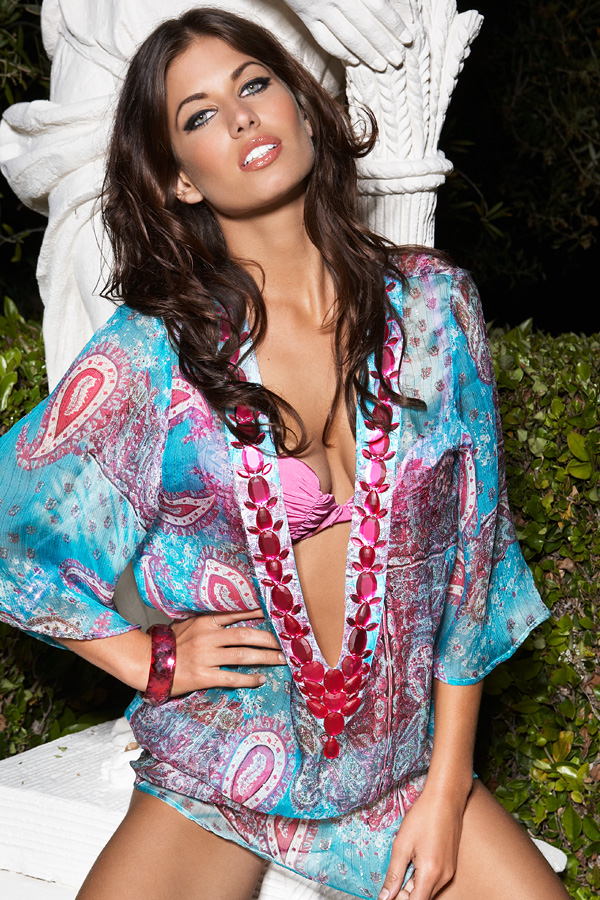 And I'm definitely feeling the bright, punchy color of this paisley-print tunic. The plunging neckline with embellishments is super sassy too.
I heart it. It's just plain hot.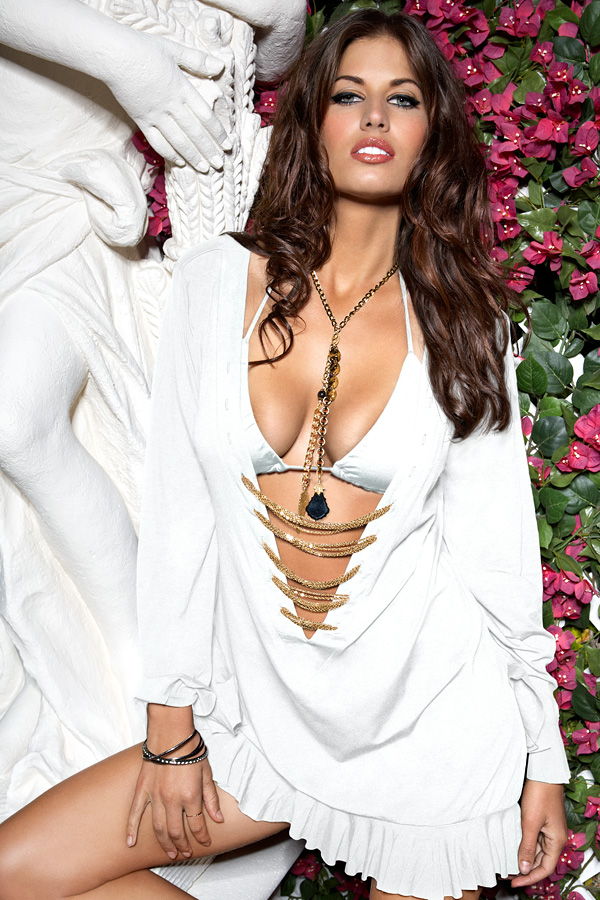 Your swimsuit coverup is just as important as what's underneath. This one is right on the money.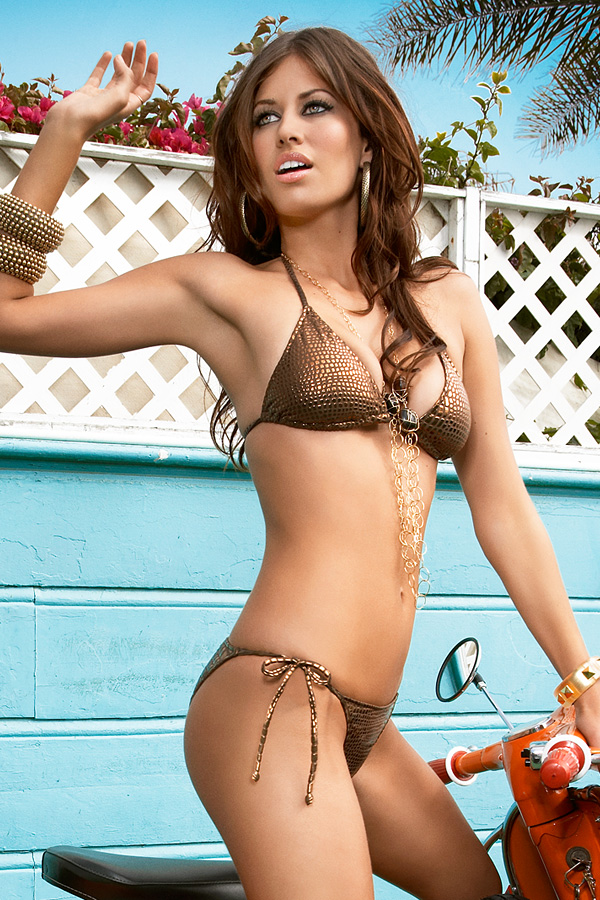 I really like the bronze shimmery look of this crocodile two-piece.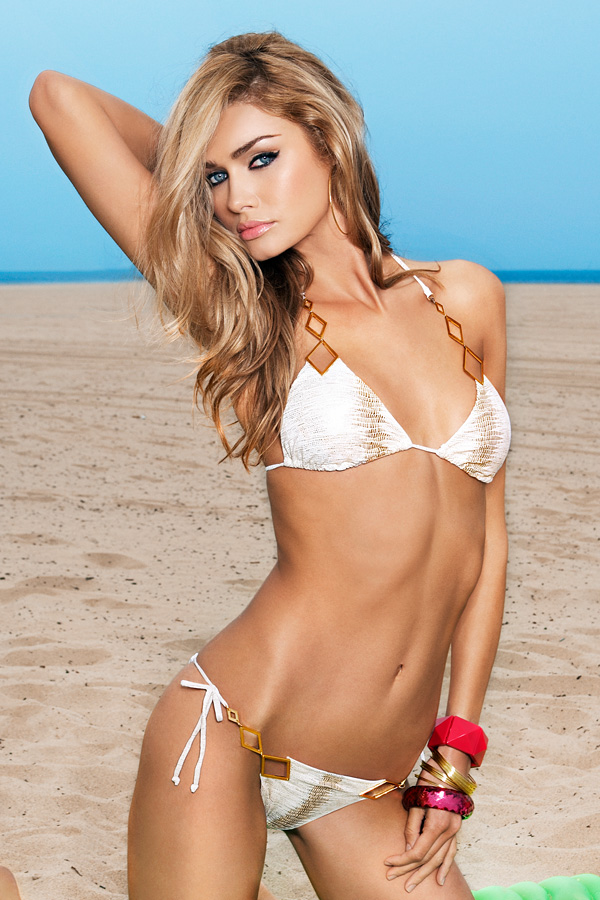 If you've got the tan, I've always been a fan of the white swimsuit. This snakeskin one has cute diamond cutout accents that I adore.
You can find Beach Bunny Swimwear at upscale boutiques internationally, or close to home at The MIX Shops at Southbridge. For more information, www.beachbunnyswimwear.com. 480.423.2303.