Tap your inner flower child with a fresh spring manicure of colorful florals. Ciaté has introduced a limited-edition Flower Manicure that lets you create delicate flower petals and patterns in bright colors, like sunshine yellow, peony pink and sky blue.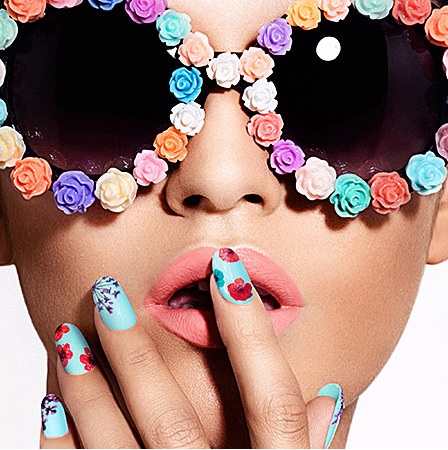 Choose from two shades – "Strike a Posey," a Barbie-pink polish paired with blue and yellow flowers, or "Bada Boom," a blue pastel paired with red and blue flowers.
Each kit includes two types of flower pots to mix, match and create your own unique patterns, along with a mini Ciaté paint pot, speed Coat Pro, tweezers and a nail file.
Simple application is made easy by a step-by-step guide that shows you how to paint, apply, seal and buff the flower decals for spring-ready digits.
To purchase: $25 at Sephora.com.