Christian Louboutin is starting the New Year off with a new line of kaleidoscopic mini polishes.
The Christian Louboutin Beauty Loubichrome Nail Polish collection features three distinct shades of shimmering liquid metal polish enclosed in Louboutin's signature glass bottle. We can't help but get unicorn vibes by the bottle's rainbow chrome stiletto-cap inspired by Louboutin's iconic shoes.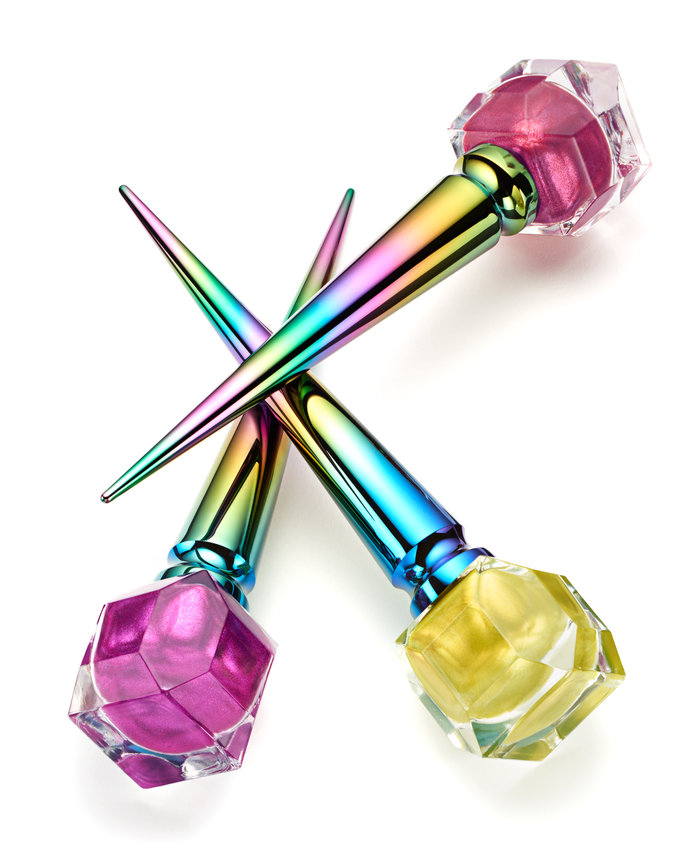 According to the brand, the metallic hues are inspired by "the ultra-luxurious qualities of Specchio, a laminated leather with a mirror-like quality, loved by Christian Louboutin for its ability to capture light and take on new dimension."
Loubichrome I is an energetic yellow infused with lime green, while Loubichrome II is a fiery rosy red and Loubichrome III is a glistening violet shade. All three are infused with light-reflecting pigment pearls that deliver a playful chrome finish on nails.
At $30 a pop, shop the collection that's already quickly selling out at christianlouboutin.com.