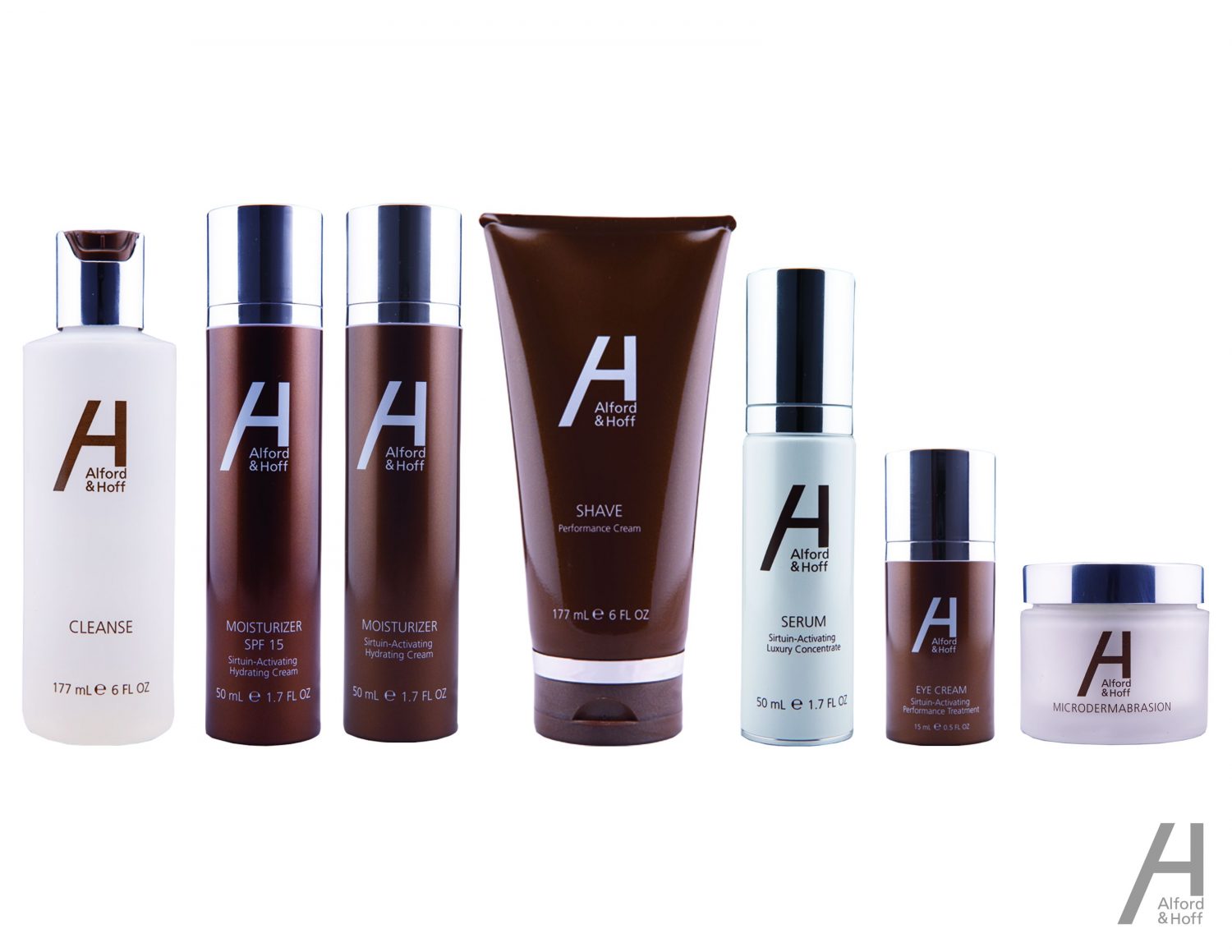 They're young. They're hot. They're former jocks. They're entrepreneurs. They're also completely obsessed with male skincare and the forces behind Alford & Hoff, a new luxury men's skincare line destined to shake up the male beauty industry. And no, they're not gay. If you just did a double take on those first three lines, I totally understand.
When I was first told about Barry Alford and Jefferson Hoffman, the co-creators of the Alford & Hoff skincare line, I was more than skeptical myself. I was chatting with the PR team at Scottsdale Fashion Square's Neiman Marcus store and was told about two gentleman who were tall, handsome (as in made the sales staff turn heads) that were former Arizona State University football players and also the founders of the newest up-and-coming men's skincare line. Really? Sure. I had to see for myself.
On the day of my interview, I met with exactly what I was promised: two young, athletic men in suits, with undeniably great skin sitting behind a slew of skincare products in masculine brown and chrome bottles.
"We were both athletes on the football team and we were kind of those two guys that after the shower, we were putting on lotion and the whole team hated us for it," Hoffman tells me. "The first year they were laughing at us but by the end of our junior and senior years, we'd recruited half the team. They were coming up to us in secrecy going, 'Hey, what do you guys do for your face? What do you use for sunblock?'"
Enlisting the help of Dr. John Gross, a prominent Los Angeles plastic and cosmetic surgeon, the team set out to create a luxury skincare line for men that proved effective, based on scientific research. "We had to have a skincare line that's about performance, about results. And how do you get that? Through science and R&D," Hoffman says.
The main revolutionary element that was integrated into the line for its anti-aging benefits is sirtuin technology. Recent research has shown that in addition to possibly aiding degenerative diseases, sirtuins, a naturally-occurring enzyme in the body that are touted to surround and protect cells when activated, can be prompted to specifically protect the body's skin cells.
The line rolled out in select Neiman Marcus locations in the summer 2008. In addition to the sirtuin technology, the product line also incorporates other components previously proven to combat the signs of aging like Vitamins A and C, CoQ10's and Retin-A's. And beyond just an array of cleansers and moisturizers that are typical in men's beauty selections, the two also included treatments like at-home microdermabrasion, serums and eye creams that are all mainstay products for women's skincare regimens, but not in the male beauty industry.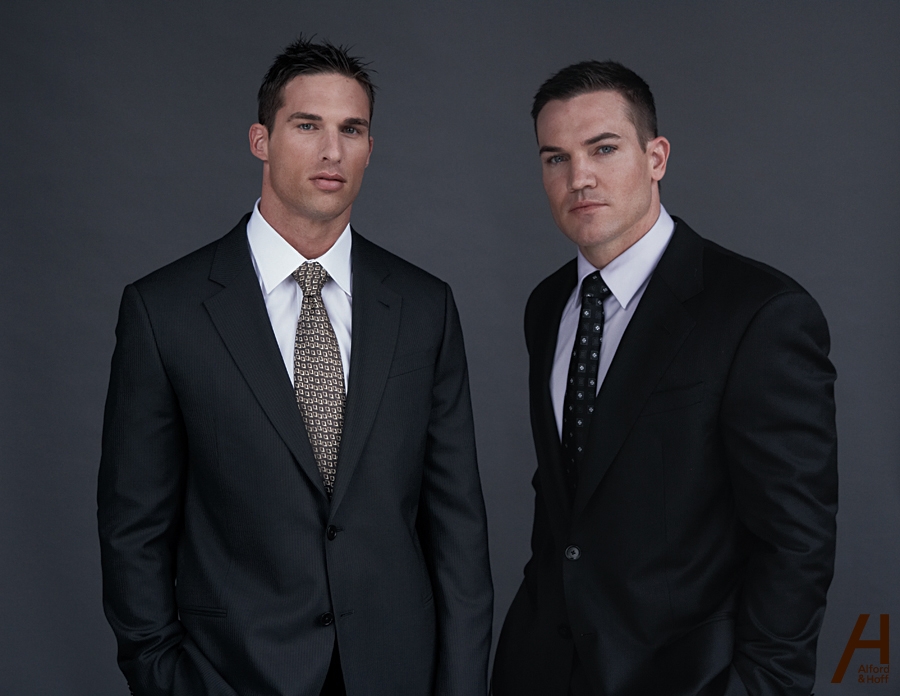 The Alford & Hoff skincare line is available at Neiman Marcus.