On photos shoot sets there's always a lot of hurry up and wait moments, and yesterday was no exception, just when were ready with our models something would come up that would cause us to wait… so in our downtime the models, my assistant and I naturally turn to pop culture stories of the day. This time one of the topics was the latest in the TSA frisking's at the airport and the extent that people will go to in order to avoid a pat down. Personally, I think I would risk the pat down rather than have a you tube video of me in my skivvies floating around the globe.
In any case these days very little surprises me anymore… after all we live in a one-upping world where the bigger and badder the better. So of course it's no surprise that there were plenty of dismal beauty looks this year as mentioned in yesterdays post.
And here are a few more of the most memorably bad looks for 2010 via realbeauty.com
Lindsay Lohan's F-U nails: What better way to prove to a judge that you're taking all of this legal stuff super seriously, than by writing "f**k u" on your middle fingernail? Yet, even with that unbelievable show of remorse for her actions, the mean old judge still sentenced Lindsay Lohan to 90 days in jail, a punishment that made our favorite felon burst into tears (three months without a flatiron and we'd be crying too). Maybe next time LiLo should something more like, "I heart you and what a lovely shade of lipstick you're wearing."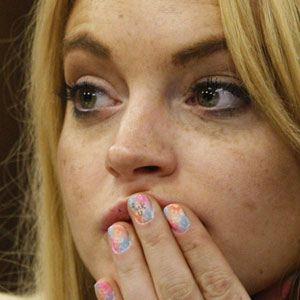 Brody Jenner's ode to Avril: Back in middle school we used to write our crush's name on our notebooks in permanent marker. Brody Jenner committed the grown-up version of that 'tween girl ritual when he got Avril Lavigne's name tattooed on his forearm this summer. Then, in another (and somehow lamer) attempt to prove his undying devotion, the reality TV-lothario stepped out with the letter "A" shaved into his Mohawk. But as ridiculous as he looked, at least his hair grew out fairly quickly. The tattoo on his arm is going to be a bit harder to cover up.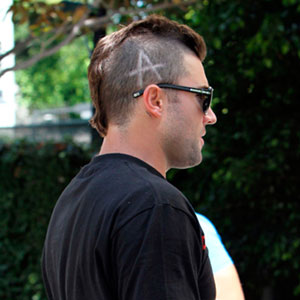 Taylor Momsen's eyeliner addiction: Earlier this year, we slammed the Gossip Girl star for her long and straggly extensions But we've kept relatively quiet about her extreme black-rimmed eyes. Until now. Just because you're an aspiring rock star doesn't mean you have to take makeup tips from Alice Cooper. Momsen: This is an intervention for your obvious eyeliner addiction. Put down the pencil and pick up some makeup remover.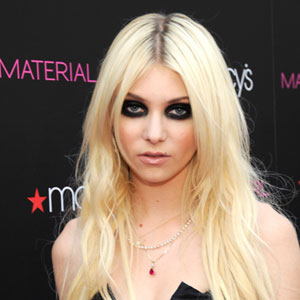 Rihanna's Red Locks We're usually fans of Ri-Ri's envelope-pushing style, but we just couldn't get behind the cherry Kool-Aid colored, half-shaved bowl cut. Reminiscent of Spanky of the Little Rascals.) And while her hair has grown out nicely, she seems to be sticking with the fiery red color.