Page 1 of 4
Champagne? Check. Party dress? Check. New Year's resolution prepared? Check. The New Year is always an exciting time, but sometimes there are just too many events happening at once and it can be difficult to know where to begin and end your night. Tucson is no exception, but we've narrowed down the list to only the most A-list-worthy parties so that you can concentrate more on what shoes you're going to wear and less on planning out your evening.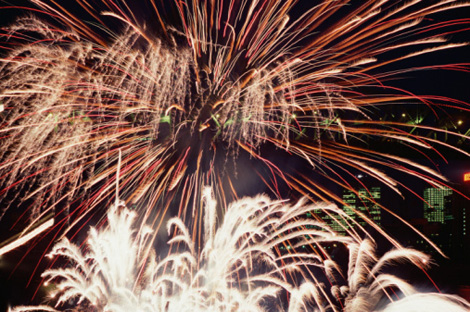 New Year's Eve Jazz Gala
The JW Marriott Starr Pass is one of Tucson's most luxurious resorts, and what better way to spend an evening there than with some Jazz music? Recognized as Tucson's premiere New Year's Eve sell-out event, the 2010 version will be just as, if not more, over the top than in years past. Proudly supported by Tucson Mayor Bob Walkup, the event will feature a VIP Hospitality Hour, jazz performances from some of the best local musicians and two Tucson Jazz Society raffles (one of which will feature the unveiling of the Tucson Jazz Society Custom Motorcycle). As an added bonus, the Tucson Jazz Society has partnered with the JW Marriott to offer guests a special rate of $119 per night for this event. www.tucsonjazz.org.