It's so exciting to watch all-new entertainment developments grow and finally open to the public, especially when they promise to be "city-like" and house all-new local eateries. CityScape, Phoenix's retail, residential and commercial project to open in 2010, has just signed on two more exciting and non-chain restaurants.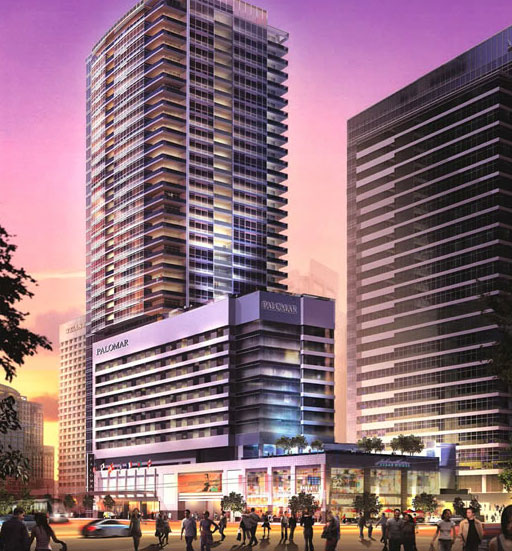 The two new additions include known Valley favorites — Blu Burger Grille and Press Coffee Food & Wine Bar. Blue Burger has four other locations in the Valley and Press Coffee Food & Wine Bar made its debut in CityNorth last November.
CityScape, that will ultimately house up to 25 restaurants, has already signed on a zesty chop house by Sam Fox, another Breakfast Club, and an "Asian noodle house and Mexico City-style restaurant" from Aaron May of Sol y Sombra and Over Easy.
About CityScape
CityScape will encompass the seamless blending of residential, office and retail, all within walking distance of the city's cultural, music, restaurants, shopping, hotels, entertainment and sporting venues. Planned open spaces serve as a central gathering point for locals and visitors alike -accommodating citywide events and celebrations. It's an invitation to usher in a new era in this city's remarkable history.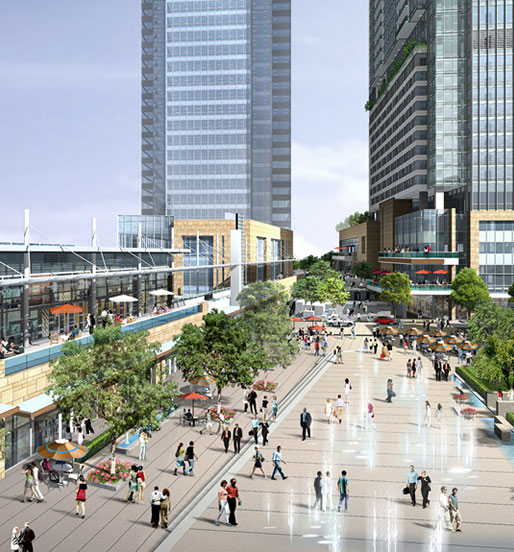 Retail
CityScape will be a new shopping destination as it will showcase large regional retailers and national names. It will be a place to leisurely spend the day with its pedestrian walkways punctuated by greenery.
Office
Ideally situated in the heart of the core business district, the CityScape office tower is the premiere office address in downtown Phoenix. It offers approximately 600,000 square feet of exceptional Class A office space, complete with panoramic views and an abundance of natural light. Even the lobby offers a grand welcome for tenants, guests and visitors with graciously appointed natural stone floors, travertine and wood paneled walls and custom glass panels. CityScape also provides easy access to the new Metro Light Rail System, all three of the Valley's major freeways and Phoenix Sky Harbor International Airport.
Residential
Be part of a vibrant city from the vantage point of CityScape's residential address and adopt the new urban lifestyle! Transition between work, home and play – with CityScape's brand-new condominiums. Here, you become part of a community that appreciates all that this downtown address provides – culture, music, fine dining and restaurants, casual conversation, shopping, open spaces, sporting events, city-wide celebrations and an energy that simply doesn't exist anywhere else.
Hotels
Business and leisure travelers alike will delight in the welcoming atmosphere of such hotels as Kimpton's Hotel Palomar.
For more information visit www.downtownphxrising.org.