With a knack for hair styling and beauty trends, Loren Brimhall earned her cosmetology license and started doing hair out of her parents' Scottsdale home while she was still a student at Chaparral High School.
"We called it the 'salon-dry' room since she worked out of our laundry room," said Loren's mom and business partner, Jill Brimhall.
The mother-daughter duo recently opened Luxxi Salon, a specialty hair extension and blow out lounge, in the Paradise Village Gateway off of Tatum and Shea Boulevards.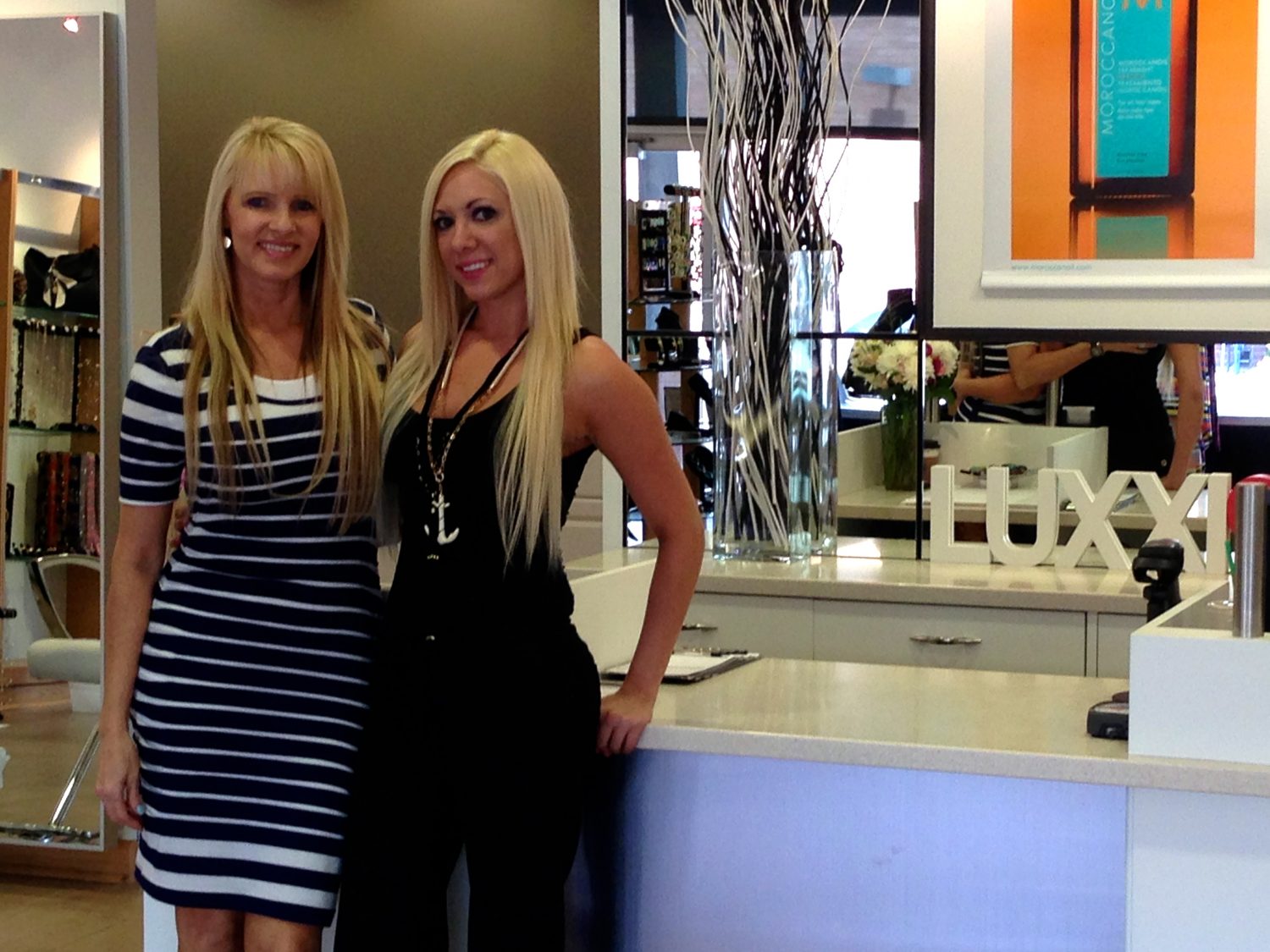 Jill and Loren Brimhall of Luxxi Salon
For the past eight years since opening up shop in her home, Loren has built up a devout following within the industry for her specialty in hair extensions. She can be seen on set for photoshoots, runway shows and has booked an elite clientele who fly her out to Los Angeles, or make the trip themselves to Scottsdale, for her magic touch.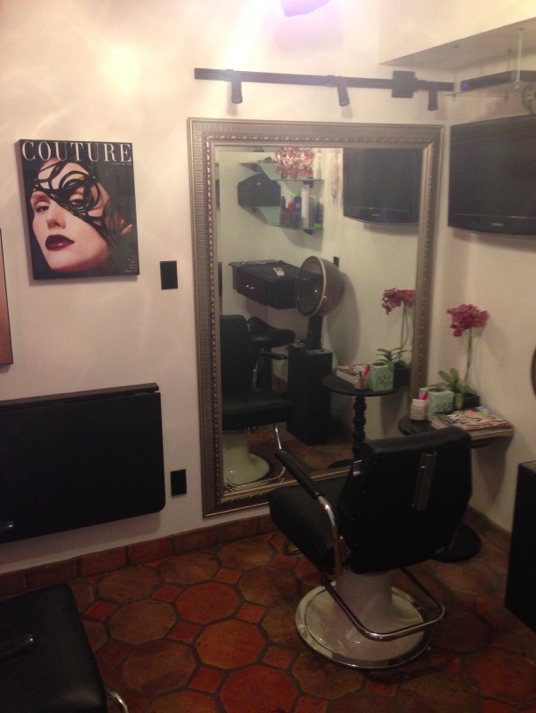 The "salon-dry" room where Loren started her business working out of her parents' home
"I can't tell you how many women who have came to me saying that I've saved their hair because they have gotten some awful hair extensions," she said. "That's why I've been able to do it for so many years … My clients know I'm loyal and deliver great quality."
For those who prefer a little more privacy than a regular salon setting of side-by-side stations, Luxxi offers a special VIP area in the back of the salon that's semi-private and kept to a minimum of three salon stations. A completely private room is available and Loren still offers the professional in-house hair extension services that she's known for.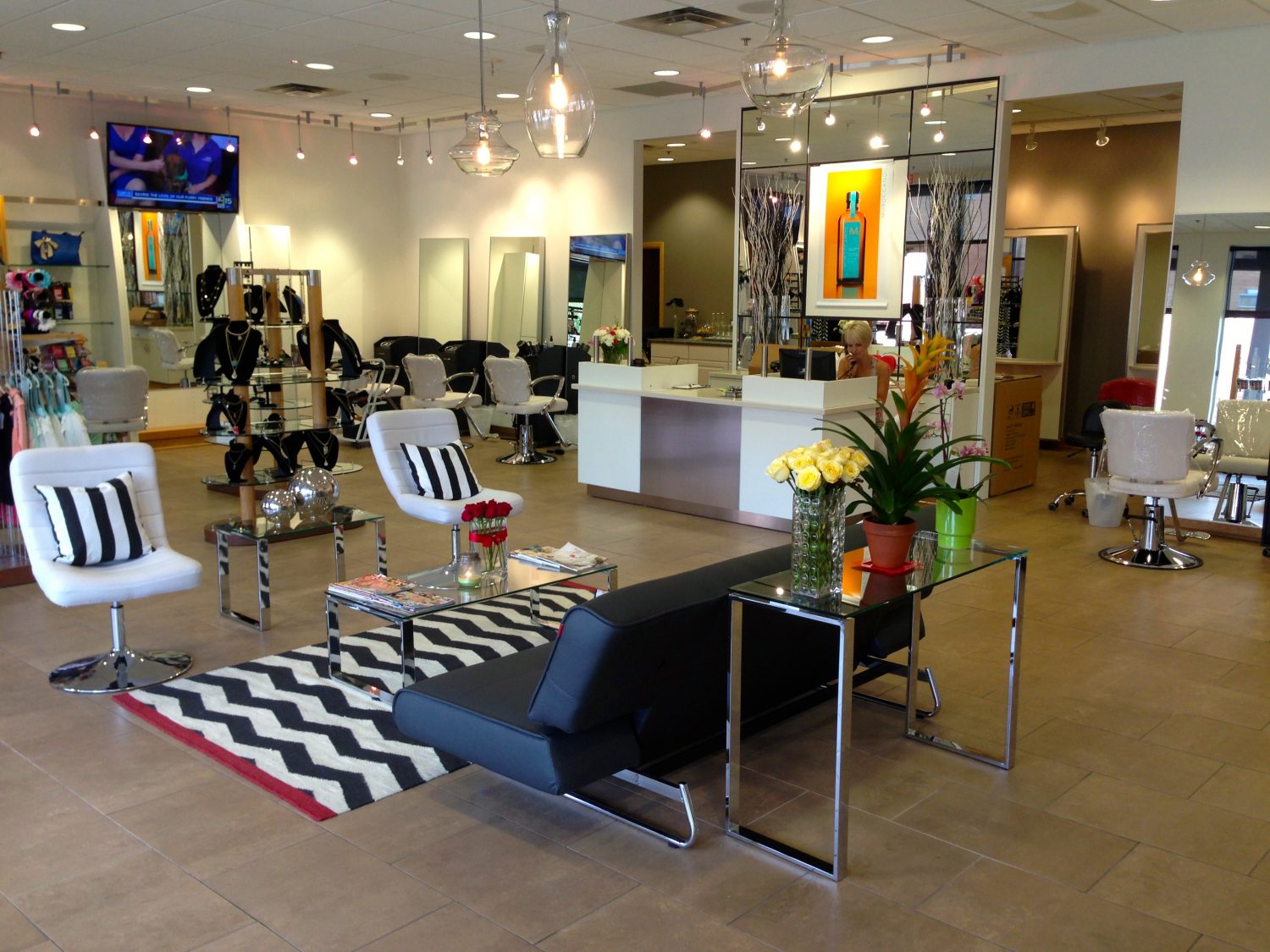 The salon is full-service; offering traditional cut, color and style for hair, as well as waxing, facials, makeup application and eyelash extensions.
The salon also functions as a boutique, featuring local clothing and accessory brands like Never Nola and Hipnotics, and offers private party services for special events.
"We love the idea of supporting small, local businesses because that's how we started," Jill said. "Luxxi is not just a salon – we want it to be where you can come in and create an image."
For more photos of Luxxi Salon, please click here.
Luxxi Salon – Hair Extension & Blow Out Lounge
Paradise Village Gateway
10855 N. Tatum Blvd. Suite 150
Phoenix  85028
luxxisalon.com, 480-991-9311