It's easy to feel overwhelmed when shopping for vintage pieces. How do you find the perfect accoutrement beyond all the clutter? Vintage pros Jonathan Adler, home magnate and eBay aficionado, Michael Bruno, founder of haute antique site 1stdibs and Andrea Stanford, One King's Lane's VP of merchandise, designer and vintage sales give their expert vintage search tips to Harper's Bazaar: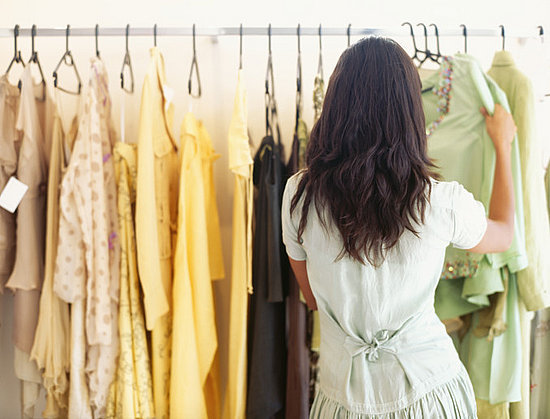 Jonathan Adler, eBay
Misspell it.
"I am a varsity level speller, but I have discovered that most of the world is not. So I always think about how most people would (mis)spell what I am searching for. You'd be shocked to find the treasures that come up. For example, if you are looking for Bulgari, it wouldn't hurt to type in Bvlgari as well or if you if you are looking for Bjorn Wiinblad, also search it with one 'i.' "
Bookmark your favorite sellers.
"If you find a seller who's assortment you dig, it's always good to check in and see what new stuff they have."
Choose a price and be firm with it.
"Don't get sucked into auction mania. It can lead to purchasing regrets."
Related searches.
"When you search at the top of the page, it makes suggestions of related searches. I like to go down the rabbit hole of related searches. It opens up all sorts of new and undiscovered designers. It makes eBay a great tool for connoisseurship."
Weight loss.
"eBay is addicting. You can get sucked in, coming up several hours later and not knowing where the time went. And thus, avoiding food. It could be a new fad diet."
Michael Bruno, 1stdibs.com
Bruno advises to always check measurements when buying vintage and antique furniture and homewears online. "I once bought a dining table and then found chairs I thought were perfect to go with it, I got so excited about the design I forgot to check the measurements, when they arrived all six chairs came in two small boxes, when I opened the box I found six chairs for a child's tea set."
Know the dealer's reputation
"If you don't know them personally find out if they are a member of a dealer organization or are affiliated with a vetted dealers site like 1stdibs."
"Just because items are on a flash sale, you will often end up with things that aren't quite right and be reselling at your next garage sale," Bruno says about not buying on impulse.
Condition and location will be big factor in the final price you pay. Factor in any restoration or the cost of shipping.
Good antiques and vintage furniture are almost never on sale but the prices almost always are negotiable.
If you are buying an antique that is totally restored or repainted you buy it because you love it, not just for investment.
My easiest and go-to online finds are small items like candles, glasses and dishes.
Andrea Stanford, One Kings Lane
Have fun educating yourself.
"Go to your favorite vintage or antiques shops, visit antiques shows, go to auctions — and ask questions. I love learning from people who know so much and are truly passionate about the pieces they have. And once you start learning, visiting flea markets and shopping online becomes much more fun — then you can truly enjoy the hunt!"
Art is a great way to incorporate vintage into your home.
Stanford suggests learning the basics of differentiating between an original piece, a limited-edition print or a great giclée reproduction to help you understand value and collectability. "I especially like finding original works by lesser-known artists that you can still collect and find at approachable prices," she says.
Know the difference between true vintage or antique furniture and a reproduction.
"Factories are getting skilled at reproductions, so be smart about what you are buying. Simple things to look for when buying original wood pieces include the original maker's mark, the high quality of the wood, patina, and normal cracking and warping of wood from shrinkage over time. Look for handcrafted pieces and note the difference between those and machine-made. Early craftsmen used mortise-and-tenon joints, dovetail joints, wood pegs and hand-forged nails."
Most important of all, Standord tells vintage serachers to "buy what you love and craft your own value perceptions. Regardless of the provenance, if you have a special place for it, and if the price works for you — buy it!"