Just as fashion changes to fall boots and comfy coats for fall, so does home décor. Some interior design pros tell Refinery29 how cooler temps and fall fashion trends have influenced this season's interior design trends, from upcycled vintage to fur.
Upcycling — Anne Maxwell Foster and Suysel de Pedro Cunningham, of Tilton Fenwick Designs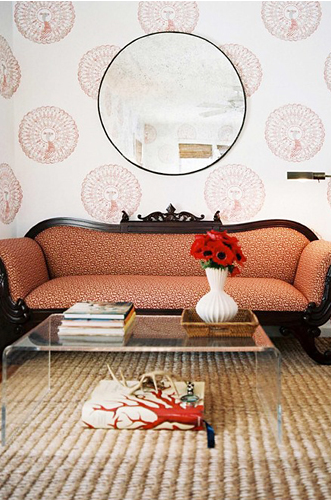 Anne Maxwell Foster and Suysel de Pedro Cunningham of the New York-based Tilton Fenwick Designs rely on traditional trend patterns for fall. "We've seen the trend toward upcycle happening for a while now and fortunately it's still going strong this fall. We love sourcing vintage pieces which add depth to any room while being a totally green option in home design," they said. "If you want to skip the fabric shop and upholsterer's workroom, we source lots of vintage pieces from Scout Designs' online shop Mercantile where they've already done that step for you!"
Heavy Metal — Lindsey Harper, of Lindsey Coral Harper Interiors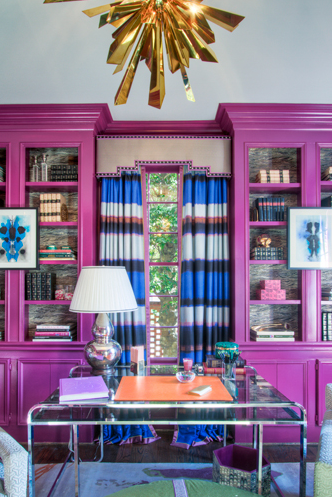 Interior designer Lindsey Coral Harper looks to heavy metals for fall. "Metallic accessories are an easy way to glam up a room or bookshelf, and they work brilliantly with the deep jewel tones that we are seeing on trend right now," Harper said. And, "don't be afraid to mix and match your metals. Gold and platinum look great together and like you aren't trying so hard. One of the worst mistakes people make in designing a room is making everything too 'matchy-matchy.' Be daring and mix it up!"
Bold Color — Bailey McCarthy, of Bailey McCarthy Interiors

Bailey McCarthy is a Houston-based interior designer and blogger whose favorite fall trend is capitalizing on a love for bold color, specifically burnt orange. "Orange is the perfect color for fall because it can transition from bright, sunny summer to changing leaves, pumpkins, and crackling fires. Orange has a fall energy and is refreshing without being garish."
Fur — Ryan Lawson, of Ryan Lawson, LLC.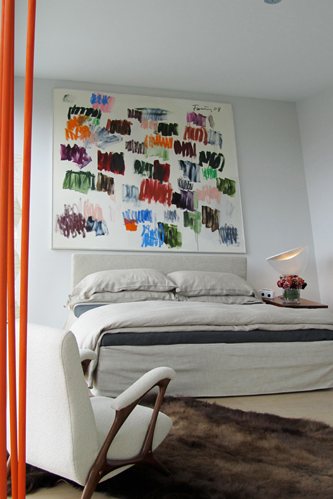 This fall, Ryan Lawson follows a trend from the runways and adds a touch of fur around a neutral room. "A little bit of fur goes a long way in warming up a room — both visually and physically. In this bedroom, which is in a stark New York City apartment building, I teamed up a few great pieces of vintage furniture and a sumptuously appointed bed with linen sheets and a great buffalo hide under foot. It gives the room a sense of gravity and luxury!"
Outdoorsy Interiors — Jean Liu, of Jean Liu Design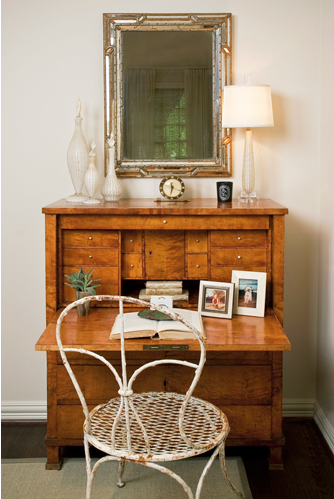 Jean Liu, an interior designer in Dallas, TX with a passion for utility as well as beautiful design, has gone practical for fall: She recommends taking advantage of outdoor furniture indoors. "In recent years, the lines between indoor and outdoor furniture began to blur. This year, the lines are gone. No matter that fall is essentially here — don't rule out outdoor furniture for any indoor-decorating needs. The pieces are colorful, textural, sculptural, and most of all, durable." Bonus: Those pieces are also usually cheaper than other furniture.