Songs are musical poetry. They can get stuck in our heads for days. They can bring us back to a particular memory or moment in time. They can even relate to something personal going on in our own lives. No matter what the effect or reasoning, some songs we just love and will always love. Scottsdale-based Orphan Lyrics takes advantage of this prevalent "love" by selling T-shirts embroidered with lyrics from famous songs and gives 100% of the profits to local charities.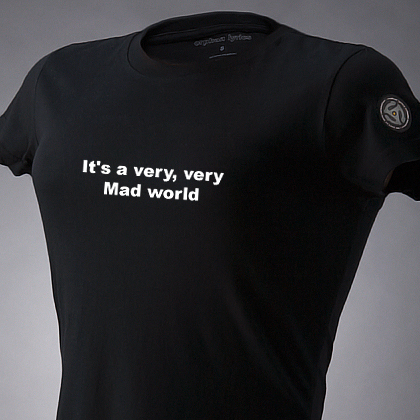 The company consists of a scientist, an engineer and television producer and was started in 2006. Orphan Lyrics now has top stars participating in this charitable program, along with top writers and publishers, all of whom have handed over copyrighted words. Orphan Lyrics can now reproduce 250 lyrics from 136 licensed artists, which include Britney Spears, Coldplay, Madonna, Jewel, Maroon Five, Air Supply and Depeche Mode.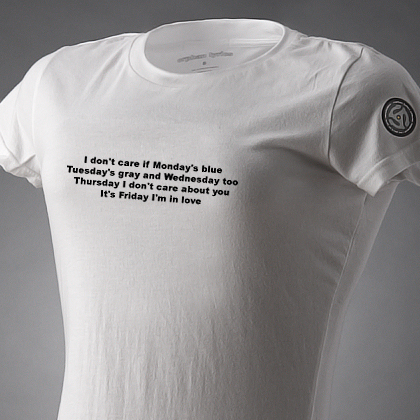 Orphan Lyrics has raised $3,400 from the sale of more than 1,000 T-shirts to date. The earnings have been donated to such local charities (particularly ones that help children) as Big Brothers Big Sisters, War Child International and St. Jude Research Hospital, according to The Arizona Republic.
"Song lyrics are a renewable resource of creativity and expression. We put these words into action on a clean product to make a powerful fashion statement for disadvantaged children."
Orphan Lyrics
The co-founders of Orphan Lyrics are Stuart Black, Justin Prideaux and Lyndsay Black.
Although Orphan Lyrics has offices in Scottsdale and United Kingdom, they have sold T-shirts across the globe through its online store (www.orphanlyrics.com). Each T-shirt is priced at $25.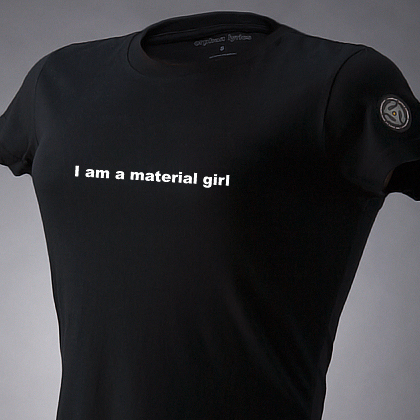 The Music Publishers:
Universal Music Publishing
EMI Music Publishing
Sony/ATV Music Publishing
Warner Chappell Music Publishing
Chrysalis Music Limited
Third Palm Music
Example T-Shirt:
"No more pencils, No more books. No more teachers' dirty looks."
(From Alice Cooper's song "School's Out")
The DJ Collection:
To pay the bills, Orphan Lyrics also sells for-profit a line of T-shirts and hats featuring the company's logo that resembles a "45-rpm record adapter," according to The Arizona Republic.
Orphan Lyrics' Mission and Vision: 
"Our mission is to donate more than we keep in order to help children and to shake up, restructure and ultimately set a new standard for corporate philanthropic giving. Our vision is to touch every household in every nation, whether someone purchases our apparel or benefits from its sale."
For more information or to buy your own T-shirt, visit www.orphanlyrics.com.