How great would it be to have a professional makeup artist on hand at any given time? In an increasingly digitized beauty world, it's possible!  Whether it's beauty tips, advice, product reviews, tutorials or getting your hands on products and services ASAP, there's a wealth of beauty information to be shared. Offered via iPhone, iPad and Android apps. All are available via iTunes.
1. SpaFinder
For: iPhone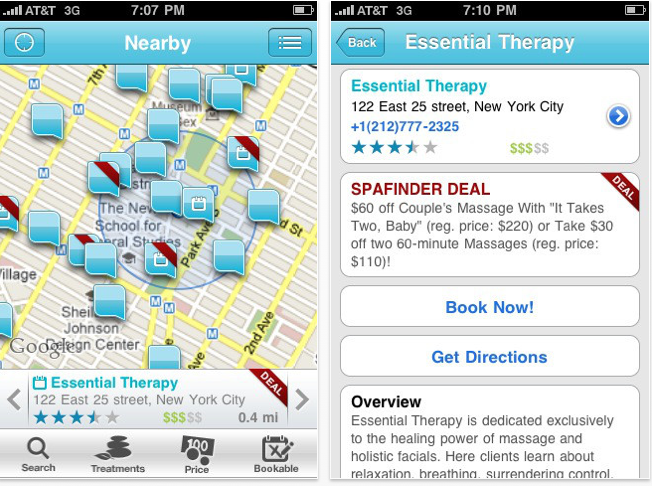 The SpaFinder app for iPhone easily locates nearby spas and salons according to your location. This beauty app can sort by treatment and lists treatments offered and user-generated views of those beauty destinations closest to you. Some, but not all, spas allow you to book an appointment through the SpaBooker Network. Free.

2. Good Guide
For: iPhone, iPad and Android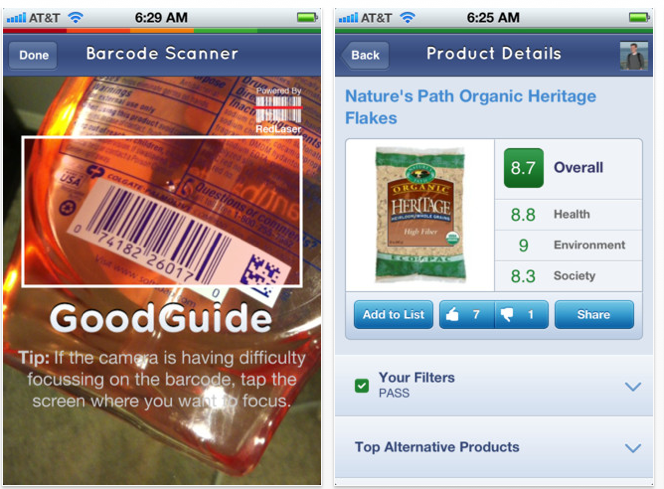 This revolutionary app isn't just limited to beauty products, try it out on household items and food, too! All the user has to do is photograph an item's bar code. The app instantly downloads facts on just how green the product is. Seconds later, an assessment on how good the item is for your health, the environment, and society is sent, accompanied by a list of ingredients and picks of other greener options. Free.
3. Haircaster
For: iPhone, iPad, and Android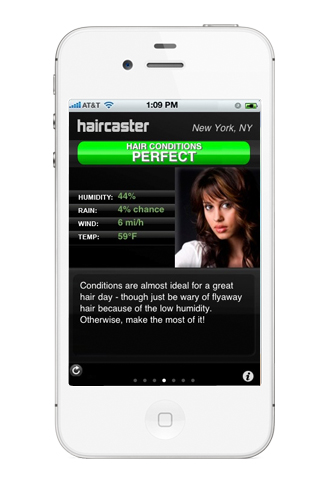 You'll make this app your morning routine, guaranteed. Enter your zip code and hair texture (straight, wavy or curly), then find out how the weather will affect your 'do that day. Subsequent styling tips are also offered to avoid a dreaded bad hair day. Free.
4. How To Do Your Own Cute Nails
For: iPhone and Android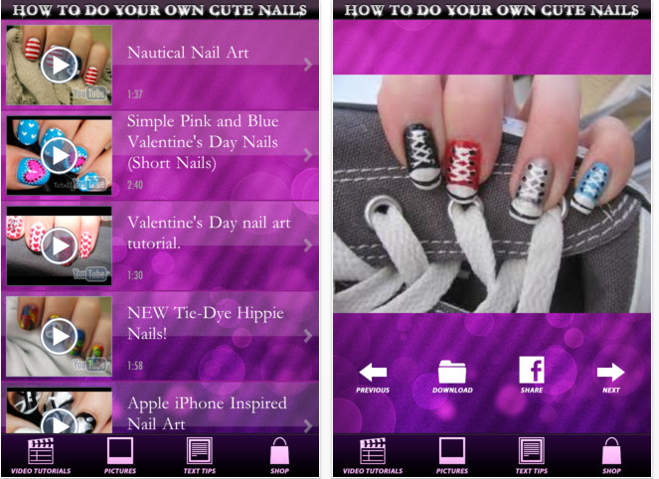 Don't fret if your nails are in need of a quick fix or if you simply just want something different from the pack; with over 250 video tutorials, How To Do Your Own Nails gives expert advice on how to craft creative nail designs all on your own. Free. Premium version with more intricate how-to's, $1.99.
5. Lancôme Make-Up
For: iPhone and iPad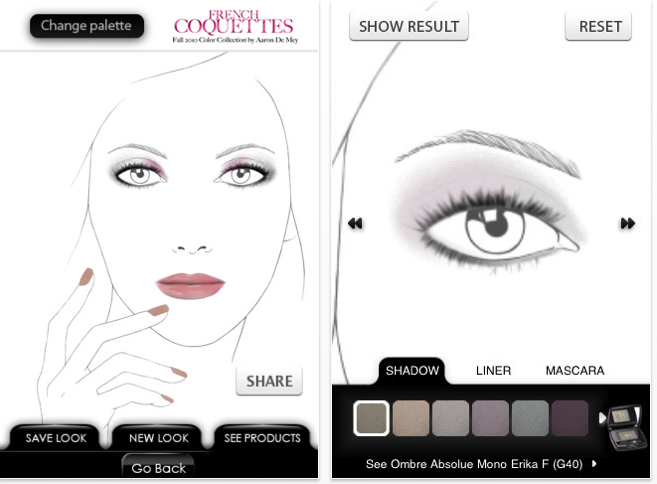 Turn your digi device into a virtual makeup palette. Create one-of-a-kind looks with your finger with the beauty maven's latest, and save and share with friends. Look for application tips from YouTube sensation Michelle Phan, the brand's official video makeup artist, then try the Diagnoscils — a lash diagnostic tool to help you find the perfect mascara. Free.