Searching for a unique stocking stuffer or holiday gift? Hip new timepiece retailer Remix Watches has launched in Phoenix, just in time for the Holidays. The new Valley-based line of brightly-colored LED "Light Show" watches debuted at this year's Phoenix Fashion Week. The line focuses on matching fashion, fun and affordability all into one colorful little package.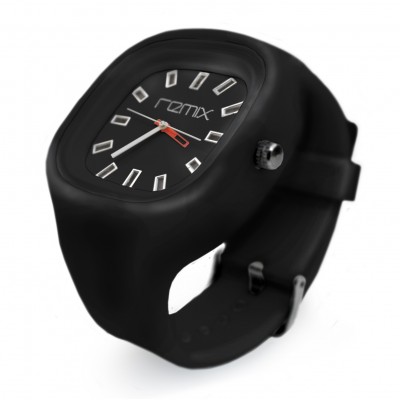 Rugged enough for the mountain trails and chic enough to accessorize any outfit or occasion, unisex Remix Watches make the perfect sports or fashion timepiece. Water resistant to 3 meters below water, Remix also makes the perfect poolside watch.
Twenty-six year old Scottsdale-based entrepreneur Ryan Town created Remix Watches to provide an attractive and versatile timepiece at an affordable price. "Remix Watches have quickly become a must-have accessory because of the sheer color flexibility of the product," Town said.

At only $40 a piece, Town said the "affordable price point allows anyone and everyone to enjoy our product without having to worry about breaking the bank."
With large, interchanging color faces and a simple, unbreakable design, Remix watches are also a great watch for kids. By popping out the face of one watch and 'Remixing' it with the band of another, kids can learn to tell time while having fun and playing with color. Remix Watches can also be interchanged to match your favorite sports team jersey, hats, shoes and other fashion accessories. With over 100 different color combinations, the style applications of this watch are endless.

Part of the mission behind Remix Watches is to donate a portion of profits from the company to various charity organizations around the globe, and has already participated in fundraising efforts for numerous charities including Susan G. Komen for the Cure, The Leukemia & Lymphoma Society, and the Boys and Girls Club.
The company will launch new collections featuring limited-edition colors, special options and custom personalization each season.
For more information, visit remixwatches.com or call 800-819-4406.