Remember when I mentioned the future of shopping in augmented reality (AR)? Home design magnet Ikea will release its annual catalog at the end of this month with a special fortunetelling feature: Consumers will be able to virtually extend products off the page through innovative image recognition technology for additional on-the-go catalog inspiration.
The Ikea PS 2012 sofa has a powder-coated steel frame and pocket-spring cushions with removable covers. The designs will be available in August. Price: $899.
View the latest trends in textiles inspired from the likes of history and movies in 3-D, through image galleries, x-ray, (e.g., peeking behind doors into the interior of cabinets) and interactive features such as adding curtains to a room.
All that is required is a smartphone and one of the 211 million Ikea catalogs.
Inside the catalog, keep note for a symbol that looks like a side profile of a smartphone. Then, download the free app (available for both iPhone and Android July 31) and let the fun begin: Hold your phone over the picture of the product; what's behind differs for each product, from a video story about the designer to interactive photo galleries.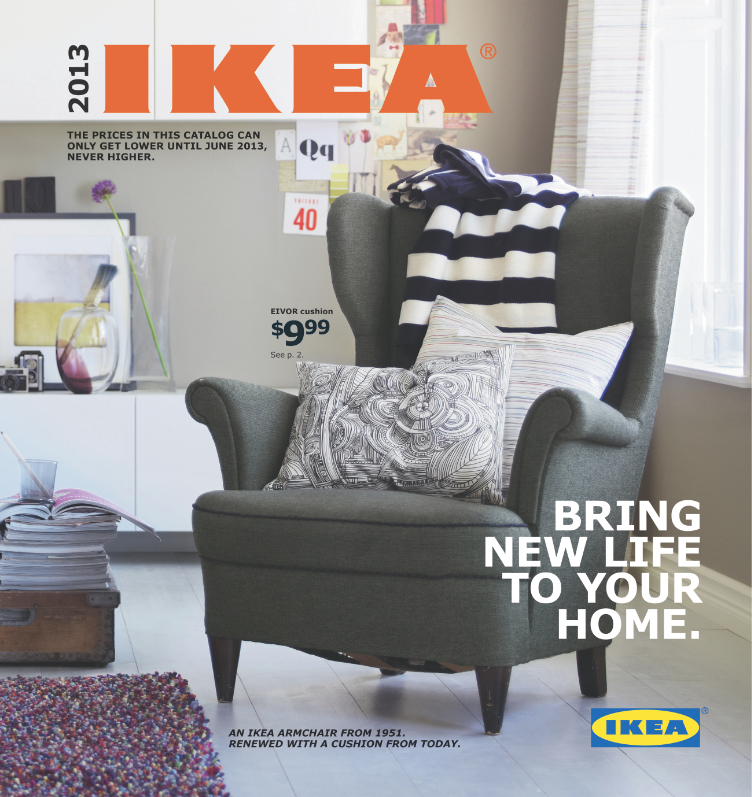 The cover of the new catalog, set to be released at the end of July.
Are we experiencing a shopping revolution?