Ever wonder how some social media users have an equivocally disproportionate ratio of followers-followees?
The importance of an active and popular online presence is almost synonymous with social status and professional success, but there can be much more behind the seemingly simple click of the "Follow" button. Specifically on Twitter, almost anyone can purchase followers to boost public rankings on the social networking site.
A simple Google search, "buy Twitter followers," nets numberless Web sites, like USocial.net, InterTwitter.com and FanMeNow.com, that sell Twitter followers by the thousands. For instance, at BuyTwitterFollow.com, fill out your Twitter handle and credit card number and, with a few clicks, see the ranks of your followers skyrocket in just three to four days.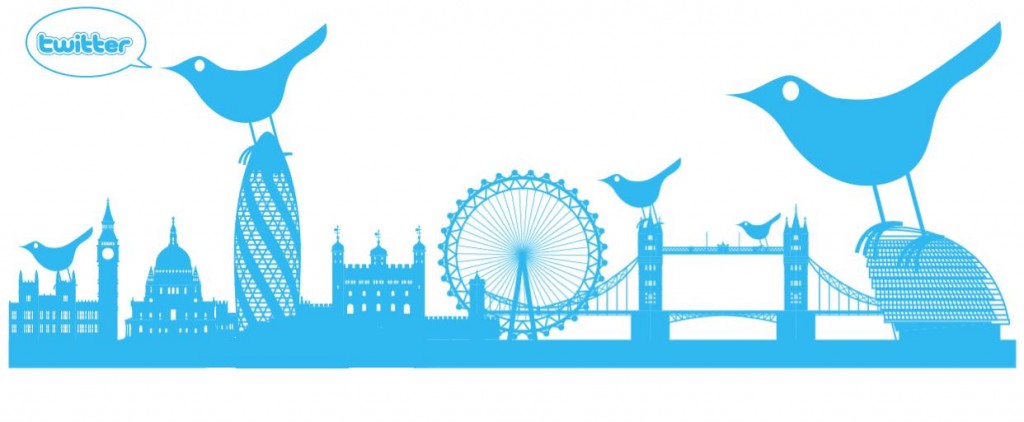 Followers are sold in two ways: "Targeted" followers that are harvested using software that seeks out Twitter users with similar interests and follows them, assuming most will return the favor, and "generated" followers, or "bots," that either inactive Twitter accounts or are accounts created by spamming computers. Although Twitter frequently cleanses its web catacombs of robots with a mass purge, it still struggles to keep away all bots and spammers.
Enter StatusPeople's Fake Follower Check; a web application that conveniently reveals the percentage of followers that are fake or inactive on any profile just by typing in a specific Twitter handle. According to a quick StatusPeople calculation, Obama has a 28 percent rate of fake followers out of a rounded 19 million, while Lady Gaga has 30 percent. Although the app's metrics aren't foolproof, it's still interesting to see if celebrities, politicians or even your friends are potentially buying their online reputations. A general guideline of less than 20 percent "Fake" followers  is standard and not suspicious.
With this easy way of being found out if your follow circle is real or not, Twitter – and not to mention social and professional – shame is a close-call for those who click the price bullet at the cost of virtual popularity.
I tried inputting some other Twitter handles thru StatusPeople and here's what it found:
Myself, @cksilvestri: Good 87%, Inactive 13%, Fake 0%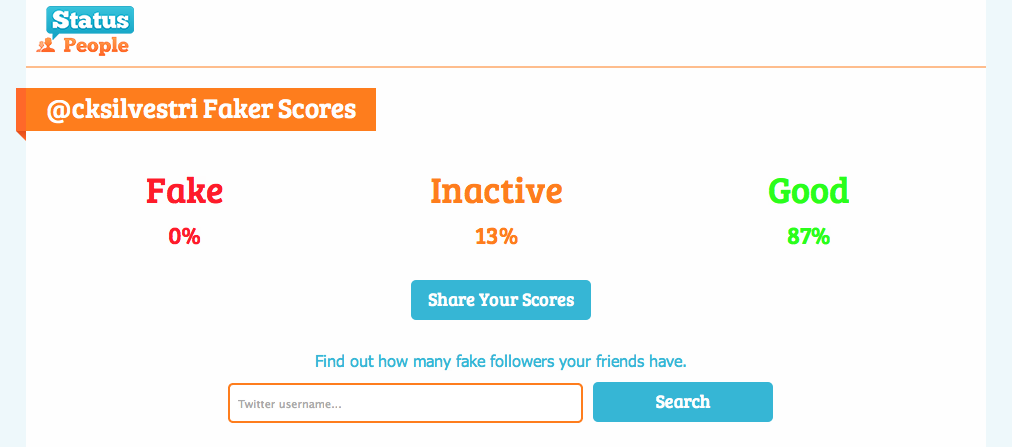 @AZFoothillsMag: Good 85%, Inactive 13% and Fake 2%
AFM's publisher, @MichaelSDee: Good 88%, Inactive 10%, Fake 2%
@taylorswift13: Good 31%, Inactive 35%, Fake 34%
@TheLadyLa: Good 61%, Inactive 32%, Fake 7%
@JavierSotoTV: Good 74%, Inactive 20%, Fake 6%
@bretmichaels: Good 38%, Inactive 51%, Fake 11%
@TV_Agent: Good 69%, Inactive 29%, Fake 2%
@Amber_Walter: Good 6%, Inactive 4%, Fake 90%
@AJColores: Good 46%, Inactive 15%, Fake 39%