Ever dreamed of having your money-making face on the cover of the latest fashion magazine? Do you practice your model face in front of the mirror? Don't be ashamed, we want to meet you! Arizona Foothills is kicking off its third annual Face of Foothills Model Search Contest in partnership with Westcor shopping centers. The fortunate face to take home the grand prize will be seen in Arizona Foothills Magazine, appear on the AZFoothills.com header for one calendar year and will take home more than $10,000 in prizes! Do I have your attention now? Join us at one of these four Casting Calls at Westcor Shopping Centers and peruse the latest trends in spring fashion!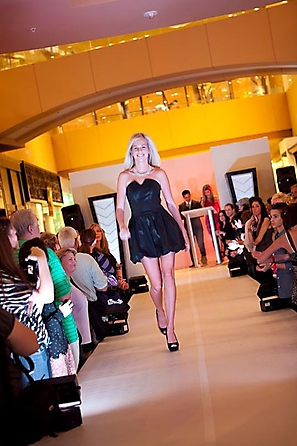 Tori, our 2011 Face of Foothills Winner
Casting Call 411
Look your best and dress to impress because all models will take a professional headshot at each casting call. You will also need to fill out basic information and initial contest rules. Models under 18 must have a parent or guardian present. Models under 16 will be entered into AZFoothills.com's separate Future Face of Foothills or Beautiful Baby contests.
Saturday, April 30
Face of Foothills Casting Call- Kierland Commons
Saturday, May 7
Face of Foothills Casting Call- Biltmore Fashion Park
Sunday, May 15
Face of Foothills Casting Call- Scottsdale Fashion Square
Saturday, May 21
Face of Foothills Casting Call- La Encantada
How the Contest Works
Arizona Foothills editors and the Creative Director will choose the models they deem the best fits for Arizona Foothills Magazine, who the public can then vote on at AZFoothills.com from July 2011 through October 2011. A panel of editors, sponsors and judges will then meet the top 10 in person and choose their winner.
All contest communications and announcements are done through e-mail. Any questions, comments and concerns regarding this contest must be submitted in writing to faceoffoothills@azfoothills.com. No calls will be taken and no drop-ins will be seen.
The Prizes
I saved the best for last! The 2012 Face of Foothills, who will be crowned the winner in Fall of 2011, will be seen on the cover of a 2012 issue of AFM, star in a fashion shoot and see their face featured on the AZFoothills.com and AFM E-Newsletter headers for one full year. They'll also receive $5,000 in luxury jewelry, $1,000 cash, a weekend stay in the Valley with spa treatments and other awesome prizes.
For official contest rules, click here.