The search for the next Face of Foothills is on!
We're looking for that special someone who encompasses style, substance and sophistication. The winner will serve as the FOF January 1, 2014 through Dec 31, 2014, and receive a pile of amazing prizes!
Our past winners have come a long ways since being crowned as the Face. Here's some of their advice, along with instructions on how to enter this year's contest and where our next casting call will be.
So many beautiful faces enter FOF every year. How did it feel to win?
It was surreal. I just felt so glamorous, like everyone at the party was there for me.
What advice would you give to nominated contestants this year?
Be prepared to vote like crazy. It takes commitment, but if you really want it, it's worth it.
Any other advice you would give to aspiring models?
Be patient and persistent. It sounds bad, but if you don't put yourself out there, people will forget about you.
Laura Willert, Future FOF 2013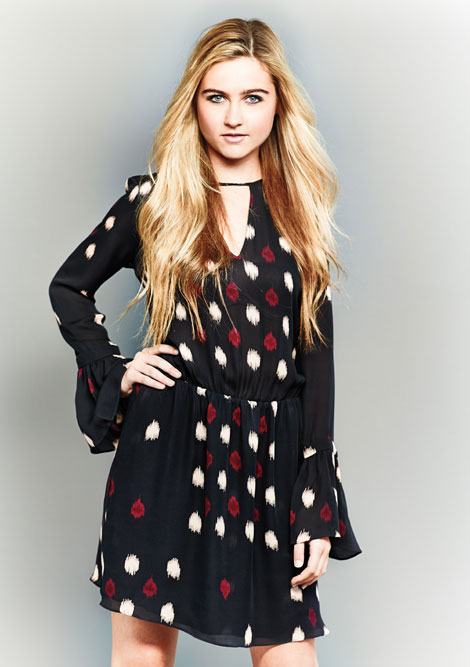 How has winning the contest impacted your modeling career?
It has only been of few months of being the Future Face of the Foothills and already I have met so many contacts that I would have never before! Winning this contest was challenging but probably the best thing I could have done especially for furthering my modeling carrier.
What has being the FFOF been like?
I just have to say that the staff of the Arizona Foothills Magazine are absolutely amazing! Each and everyone of them is better than the next. Probably my favorite part about being the Future Face of the Foothills is being able to drop by the office just to say hi because I know I am always greeted with a warm welcoming! I have loved every second of being the future face of the foothills and would do it over in a heart beat if given the chance!
I would say that being appointed the Face of Foothills gave me confidence that I truly can achieve something that I've worked hard for, and that everything happens for a reason.
I truly think that no one should give up on anything that they truly want, and if they truly want this, then they must work for it and that will spur them to really win this. Once someone knows what they truly want in their end goal, they work that much harder on achieving it. My favorite part was being a part of the magazine's family and getting to know role models, and gaining advice from people I looked up to in the Valley.
What was your favorite part about being the FOF?
Do I have to pick just one?! From the numerous prizes to the glamorous parties/events throughout the year to the cover/spread in the magazine were all equally amazing. However, it is those special friendships and connections I made through FOF that I consider the most dear and special to me.
Has being the FOF opened doors for you to new experiences in any way? If so, how?
Oh yes! It certainly opened doors for me in the modeling/acting industry. While chatting with a world renown client in the hotel industry (whom I was shooting a commercial for) they told me that they heard I had won the FOF contest and were very impressed!
What advice would you give to this year's contestants?
I cannot stress enough how important one's inner beauty is! Yes, outer beauty is important (especially in the modeling industry), but that can only get you so far. Being kind, humble and professional is far more important, not only in the industry but in life.
***If you missed casting calls this past weekend, no worries – there's still time to enter online! By June 10, 2013, please email the following to faceoffoothills@azfoothills.com:
A head shot and full-length shot
Contact info including name, phone number and e-mail address
A few details, including age as of July 1, 2013, hometown, how you heard about the contest and if you are currently signed with an agency
Our next casting call will be held at Tucson Mall on May 18 from 1:00 – 4:00 p.m.
Models under 18 must have a parent or guardian present. Models under 18 will be entered into AZFoothills.com's separate Future Face of Foothills or Beautiful Baby contests.