Besides dressing up, decorating and having fun yourself, Halloween is such a fun time to celeb watch and spot which costumes our favorite stars will choose to don. Here's some of the best celebrity Halloween costumes of 2012: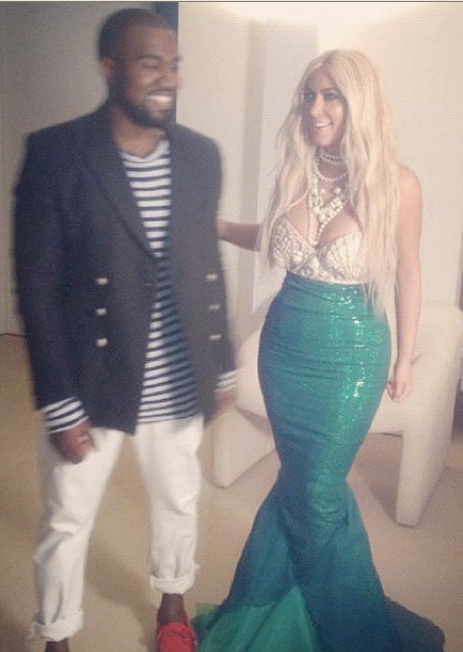 Kim Kardashian was seen kicking off the festivities early by attending a Midori costume bash on Saturday, Oct. 27 dressed as the blonde mermaid from the 1984 film Splash, starring Daryl Hannah. Kim K tweeted the pic above, saying, "Me and my captain," wearing a blonde wig and a shell-encrusted top with green fishtail dress with boyfriend Kanye West, who wore a nautical-themed costume.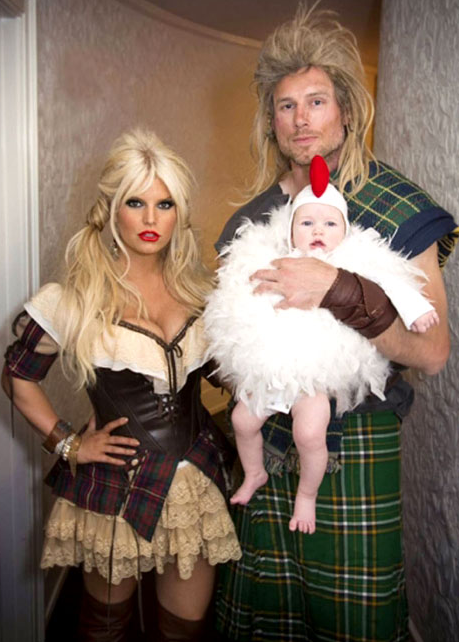 Meanwhile, Jessica Simpson, shared a photo of her family's coordinating Halloween costumes on her website Halloween day. Jess flaunted her slim waist in a sexy milkmaid costume, while fiance Eric Johnson styled a Scottish Braveheart getup. Their adorable 6-month-old daughter, Maxwell Drew, was dressed up as a chicken.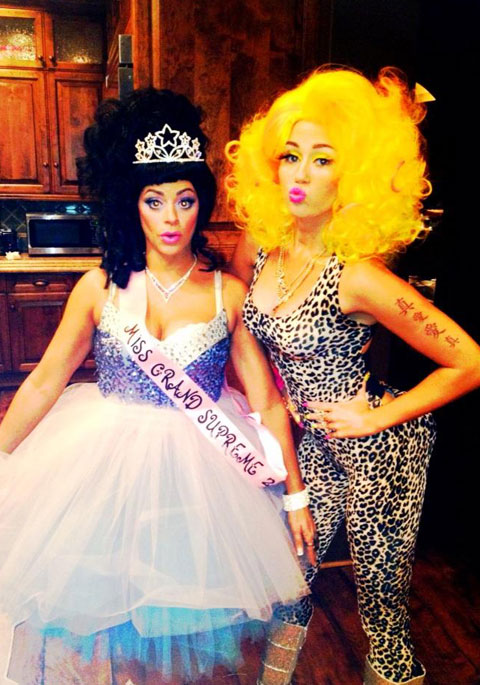 Miley Cyrus decided to play dress up in the likes of Nicki Minaj in a leopard print catsuit. Apparently, Minaj agreed, saying, "Oh my god. She is the best Nicki Minaj impersonator I've seen in my life," Minaj told USA TODAY today in a phone call from London. "She's adorable!"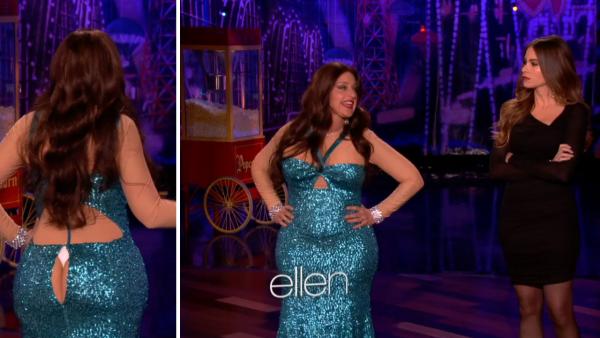 After Sofia Vergara's much-publicized wardrobe malfunction (she even tweeted a picture), the Modern Family star was able to laugh it off. On an episode of her talk show earlier this week, Ellen DeGeneres came out strutting in a Vergara look-a-like. As good friends, Vergara herself made an appearance, noting just how gigantic Ellen decided to make her butt.

Click here to see more celebrity Halloween 2012 costumes, courtesy of US! Which is your favorite?