It's been seven long years since the unmatched power singer topped the charts with a new album. But last night, the return of one of America's most talented singers was made official as Clive Davis of Sony Entertainment unleashed nine tracks from vocal diva Whitney Houston's new album, I Look To You, at a listening party in New York City's Time Warner Center.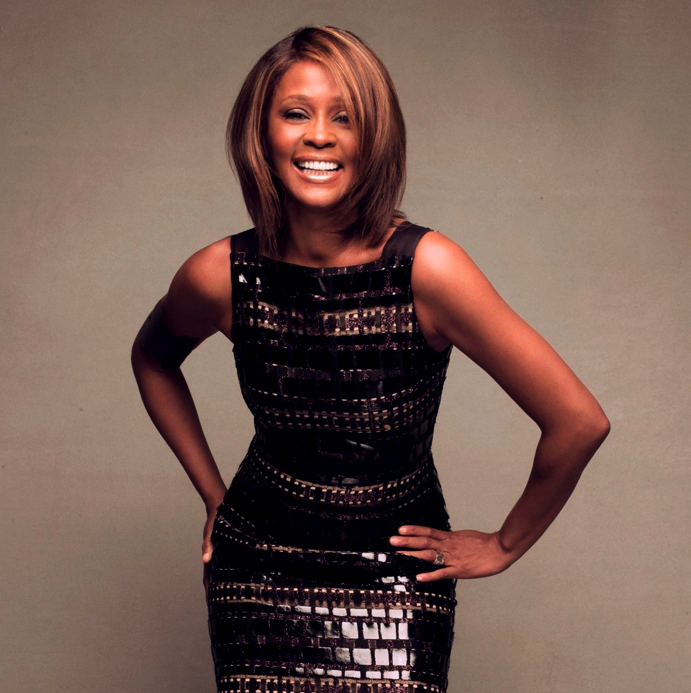 J/RCA Records will release Houston's highly anticipated new album on September 1st. And while many have doubts as to whether Houston's still got that voice heard round the world, Rolling Stone (who attended the listening party) says it's "as soaring and capable of gliding power as it was 25 years ago when Davis first began work with the singer."
Rolling Stone also described the new album as "modern-sounding" and proclaims it will be a "crisply produced comeback." The album, which has been in the works for the past three years, has even the stars helping collaborate, including Alicia Keys, Swizz Beatz, Akon and R. Kelly.
"When Clive called me I was pretty ready to buy my island home [and retire] but he said, 'No, you're going to sing again, people want to hear you,' " Whitney reportedly told the audience at the Mandarin Oriental, according to Rolling Stone.
One of her new song's, "I Didn't Know My Own Strength," which was written by Diane Warren and produced by "I Have Nothing" producer David Foster, leaked a few weeks ago.
"Million Dollar Bill," created by new power producers Alicia Keys and Swizz Beatz, was the first song played for the nearly 500 guests, which received not only a standing ovation, but also brought Martha Stewart, Dionne Warwick, and Keys up on their feet to dance to Whitney's hot and "feisty" new song, according to Rolling Stone.
I Look to You, which also released it's new album cover, is reportedly aiming at a younger audience but also features classic Houston ballads which showcase her vocal range.
The writer's and producers, being her close friends, gave the album a theme of "redemption" as they have all watched her go through her many publicly known struggles in the past decade. Houston's alleged drug abuse, embarrassing moments from her family reality show and tumultuous relationship with Bobby Brown, which ended in divorce in 2007, have been all that has hit the news stream since her last album Just Whitney released in 2002. But now it seems people are going to have something else to talk about – an amazing comeback and the return of our most brilliant vocal artist.
GO WHITNEY!