The days of eating America's worst food at the movie theater, showing up an hour early just to get a seat and sitting in an uncomfortable chair for the approximate two hour flick are over! IPic Theaters, the premier movie going experience, is coming to the booming Scottsdale Quarter Dec. 17!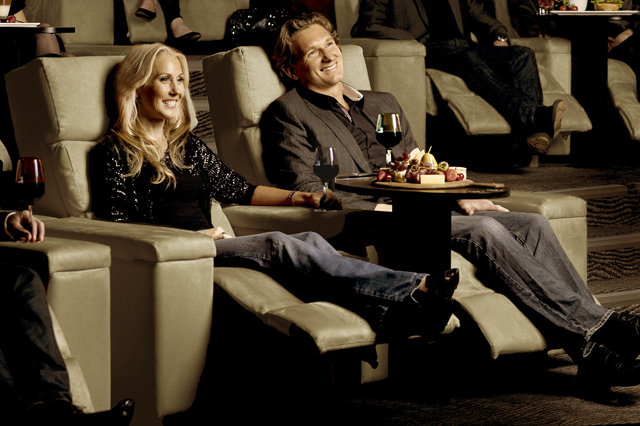 With locations in California, Illinois, Texas and Washington, iPic Theaters is the only way to watch your highly anticipated film. This new concept brings comfort, selection, service and technology to the movies. Check out what sets Scottsdale's new luxe cinema apart…
Comfort: two levels of reserved premium stadium seating with unobstructed views for you to choose from
Selection: extensive food assortment from our seasonal menu
Service: from free valet parking to a guest service area that can check you in
Technology: the latest and greatest technology to your movie going experience with online reserved seating. iPic Theaters is an all-digital cinema with state-of-the-art technology in sound and projection including 3D.
Plus, iPic Theaters often offers advance ticket sales for select blockbusters such as Tron Legacy 3D, Little Fockers, or True Grit for this holiday season. The pre-sale date varies for advance tickets, but an E-Blast goes out to iPic members to notify them of these special opportunities. Become a member!
iPic Theaters is also the perfect destination for entertaining, whether it is a company holiday party, entertaining clients, or celebrating your birthday or anniversary. Host a cocktail mixing seminar and tasting, shoot billiards or screen a film – there's something for everyone.
Reservations and ticketing are available 24 hours a day at ipictheaters.com, in addition to in-person during cinema business hours. The show schedule typically goes on sale on Tuesdays for the new week beginning Friday.
You will have your choice of two levels of reserved seating:
Gold Class Seating includes regular popcorn and valet parking, blankets, pillows, extra comfortable reserved seats that recline, waiter service at your seat and no internet booking fees.
Premium Seating includes valet parking and reserved comfortable oversized leather seats that are extra wide.
IPic Theaters – Scottsdale Quarter
15257 N Scottsdale Road, Suite F-220 & F-230
Scottsdale, AZ 85254
ipictheaters.com