By Olivia Raiff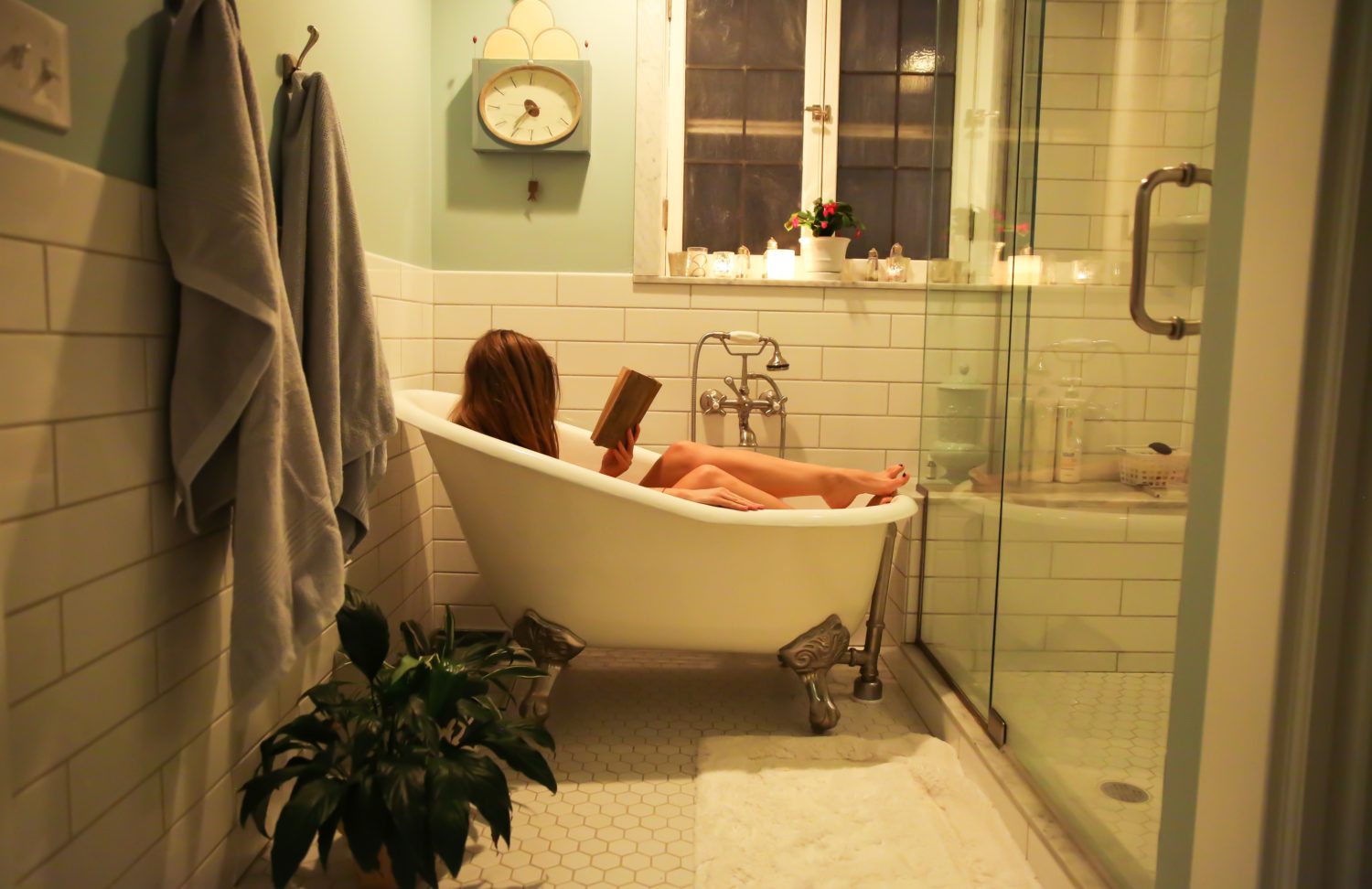 Let's make the most of all of our time spent in our homes. What better time to help yourself relax and renew than right now? We've put together the best at-home spa ideas for you with items that you should already have in your house. So put on your favorite chill playlist and get ready to unwind.
Set The Mood
So maybe your home isn't a five-star luxury retreat but you can certainly turn it into one! First off this is YOU time, that means no interruptions, set up your space so that you have no one else to worry about for a few hours. Get your atmosphere ready by turning off harsh overhead lights and lighting candles around your bathroom/room. If you have a salt lamp or another soft light to add then brownie points to you. For the final touch, find a soothing playlist like this one to play softly in the background.
Gather The Essentials
Find your softest towels, robes, fuzzy socks, and towels. Getting everything set out ahead of time will help you continue to stay relaxed throughout the process. Get a pitcher of ice water and put some lemon slices or various fruits in to create refreshing "spa water". We love this inexpensive but chic pitcher for some infused hydration. 
Hair Prep
There are so many DIY hair masks catered toward different hair types that you can make with ingredients in your kitchen, one of our favorites is 1 avocado mixed with a splash of buttermilk into a fine paste. Leave this mask in your hair while soaking in the bath (15-30 min.) and then wash it out for shiny, healthy hair. And don't forget about plain old coconut oil; just warm it up, comb through dry hair, leave for 30 min or overnight, and shampoo out. This Amazon bestseller is a good option. 
Soak It Up
Start with a dip in your bathtub. Add this bath bomb or epsom salt soak to your water. If your skin is dry or rough, finish with this body scrub to remove any dead, dull skin. Close your eyes, take a few deep breaths and relax. A glass of wine is also a great bathtime addition. 
Skin Care
Now that your pores are open, it's time to get cozy and focus on skincare. Prep your face with this wash and throw on your favorite face mask or a DIY one. Our favorite is a simple mix of honey which is antibacterial and chock full of antioxidants and cooked oatmeal which is super nourishing for the skin.
Relax and Unwind
Take the rest of your time to treat yourself in any little way you've been missing. Paint your nails, read that book you've been meaning to finish, work on a simple craft, call a loved one to chat, whatever you need to do to find some peace for a moment. Take care of yourself!