As promised, I have tasted (and thoroughly enjoyed) Bethenny Frankel's Skinnygirl Margarita and have awarded it two, chilled thumbs up! The natural food chef from New York City knows how to make one good and healthy margarita for the aspiring "skinnygirl."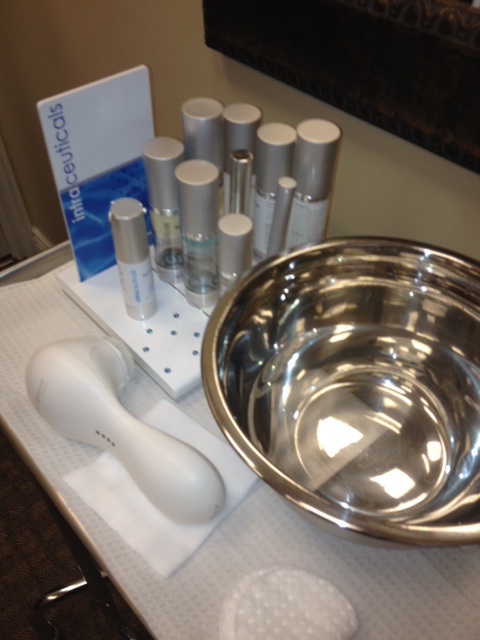 Relationships are about compromise. My margaritas aren't."
– Bethenny Frankel
Frankel has condensed the typically 500-calorie, sugar-loaded cocktail to an all-natural, 100-calorie drink (per 4 ounces) that is only lightly sweetened. How was she was able to knock a whopping 400 calories from her favorite mixer? Well if you were a "Real Housewives of New York City" aficionado, you would remember the episode in Season 1 where she creates her own recipe on air. Subsequently, the most asked question on the Bravo Web site was: "How do I make the Skinnygirl Margarita?"
Well for starters, she eliminates any preservatives or artificial flavors like high fructose corn syrup and yellow dye #5, which are commonly used in restaurant margaritas. The prepared margarita with the same amount of calories as wine is lightly sweetened with agave nectar and made with premium Blue Agave clear Tequila that gives it a smooth, almost liqueur-like taste. Throw some rocks in this concoction and you got yourself a healthy and tasty Friday night!
"Everyone loves margaritas, but no one wants the guilt or the calories. That's why I created the Skinnygirl Margarita."
– Bethenny Frankel
To find Skinnygirl retailers in your area, go to SkinnygirlCocktails.com.
Bethenny Frankel is our favorite "housewife" and natural food chef who has not only won our hearts, but has inadvertently motivated us to eat right and work for a perfect bod just like hers. And since most of us can't afford for her to be our own personal chef (as much as we want her to), stop by your nearest bookstore and pick up her book "Naturally Thin — Release Your Inner Skinny Girl & Free Yourself of a Lifetime of Dieting" or her just released "The Skinnygirl Dish."
Bethenny, the "health foodie" prides herself on making healthy meals taste delicious to demolish dieting and those inevitable cravings. She believes diets not only don't work but are dangerous and foster an attitude in which people don't take responsibility for their own lives. Her goal is to democratize health by making it accessible to everyone.