I don't think I need to warn you, but we will soon be breaking out that dusty bikini. So as promised, I've gathered my fave and highly advanced apps to help you stick with that healthy diet and lose some lbs.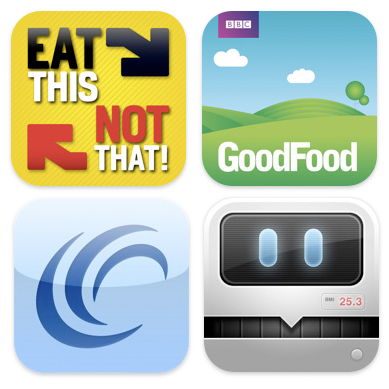 FoodScanner – Calorie, Diet, and Weight Loss
$4.99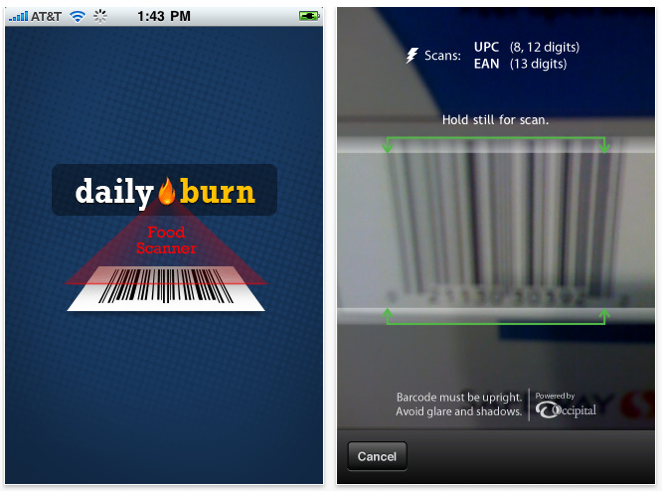 Are you a calorie nut? There's no better way to track your calories than with this trusty FoodScanner app. Use your iPhone's camera to scan barcodes on the foods you eat each day and it will automatically track all of its nutritional info! Cool huh? It also syncs well with DailyBurn.
Eat This, Not That! Restaurants
$7.99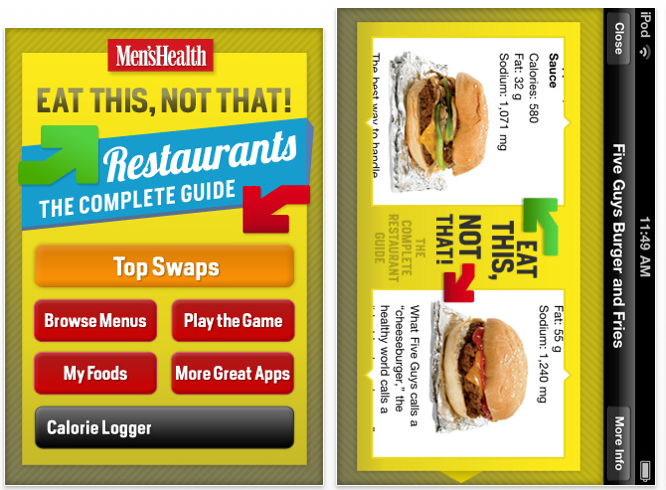 You've heard of the books, but have you downloaded the app? This must-have addition to your iPhone lets you check out thousands of simple food swaps, track calories and create a personalized weight loss plan. Use it at the drive-thru, chain restaurants or at the supermarket.
Good Food Healthy Recipes
$2.99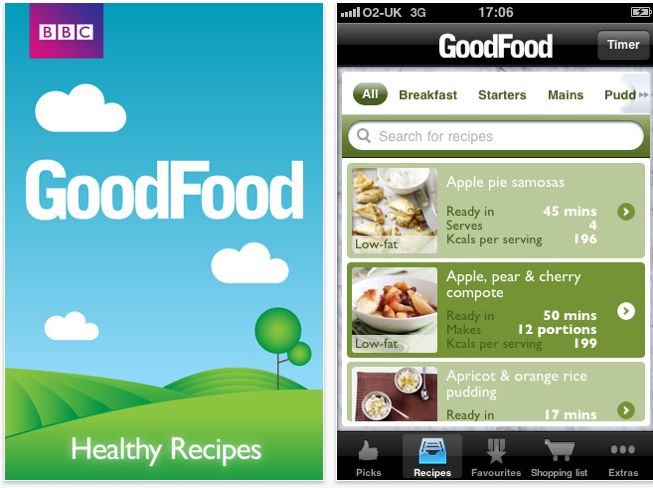 When you make to the kitchen with your diet in mind, its best to gather ingredients that will fill you up but won't fill you out. Well, all you need is your iPhone and the Good Food Healhty Recipes app. The app comes fully loaded with more than 175 ideas and you can choose from any course of the day. There are also more than 35 recipes that contain less than 200 calories per portion. Every recipe includes nutritional info on kcals, protein, carbs, fat, saturated fat, fiber, sugar and salt per serving.
Weightbot – Track Your Weight in Style
$1.99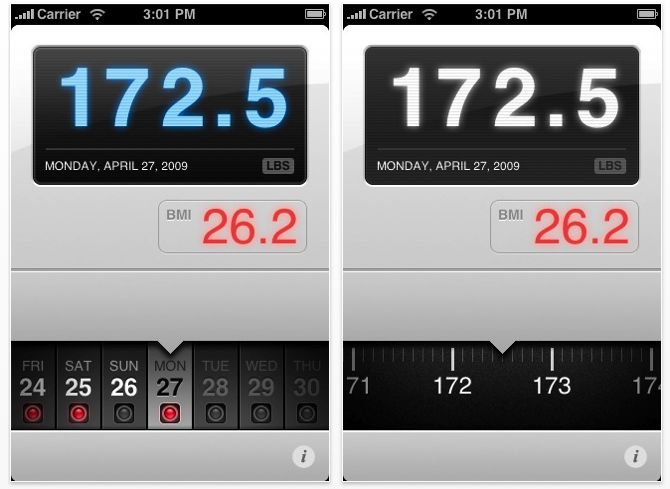 Track your weight in style with this genius robot. It's never been so fun to watch your lbs decrease. You can even view your BMI and enter you goal weight so you know where the finish line is.
Weight Watchers Mobile
Free app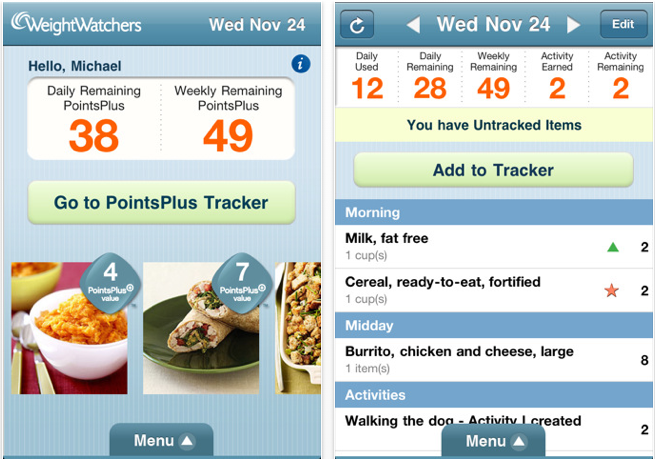 Get the latest recipes, health news, exercise info and more right on your phone, and at any time. The Weight Watcher app lets you count your points, create shopping lists from recipes, find a Weight Watchers meeting in your area, connect with friends and more!