American country artist Garth Brooks will provide a live performance and dinner in support of Phoenix Children's Hospital's Teammates for Kids, The Child Life Zone at Dominick's Steakhouse Friday, Nov. 9.
Garth Brooks
Since 1999, Teammates for Kids has generated over $100 million in cash, scholarship, endowments and gifts in kind to select nonprofit organizations that effectively serve and benefit children within health, education and inner-city sectors, across all 50 states and within 60 countries. Co-founders Brooks and Bo Mitchell have developed five Teammates sports divisions: baseball, hockey, football, soccer and basketball. Professional athletes, referred to as "teammates," contribute a predetermined sum based upon selected categories of on-field or on-ice performance. The Foundation then triples the paid donation of each athlete.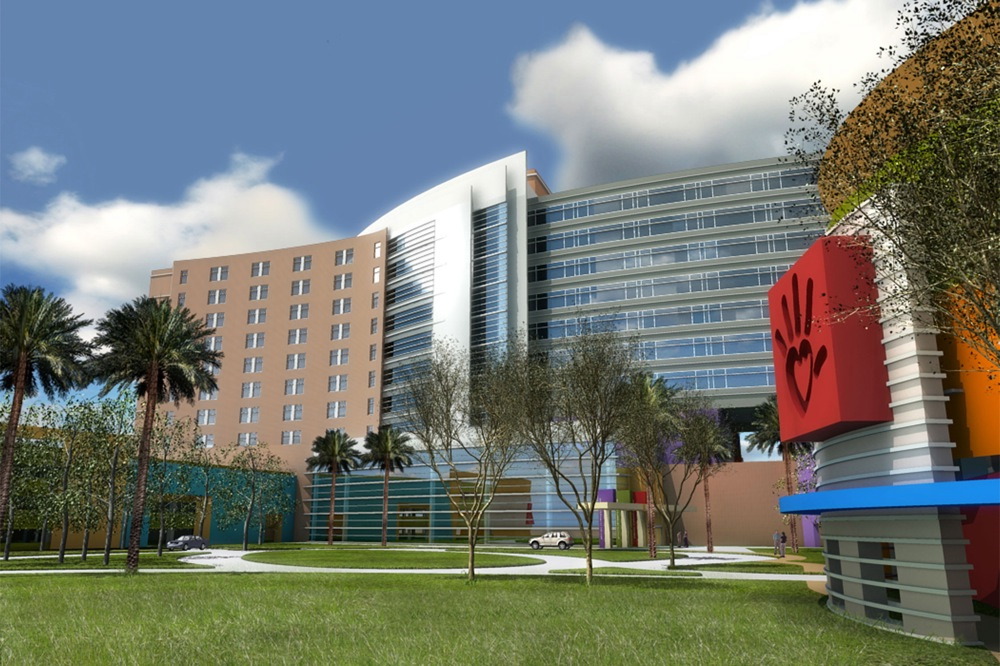 The Phoenix Children's Hospital
One of these nonprofit organizations Teammates supports is The Child Life Zone that constructs state-of-the-art therapeutic and educational environments that meets the special needs of children coping with illnesses in hospitals across the country, including The Phoenix Children's Hospital. It is a place where kids can breathe and get away from the medical environment and just be kids, to use their imaginations to laugh and play.
Seating is limited to 200 people, with ticket prices at $5,000 per person. Please reserve your seat by contacting Jennifer Moser at jmoser@rosemoserallynpr.com or 480-423-1414.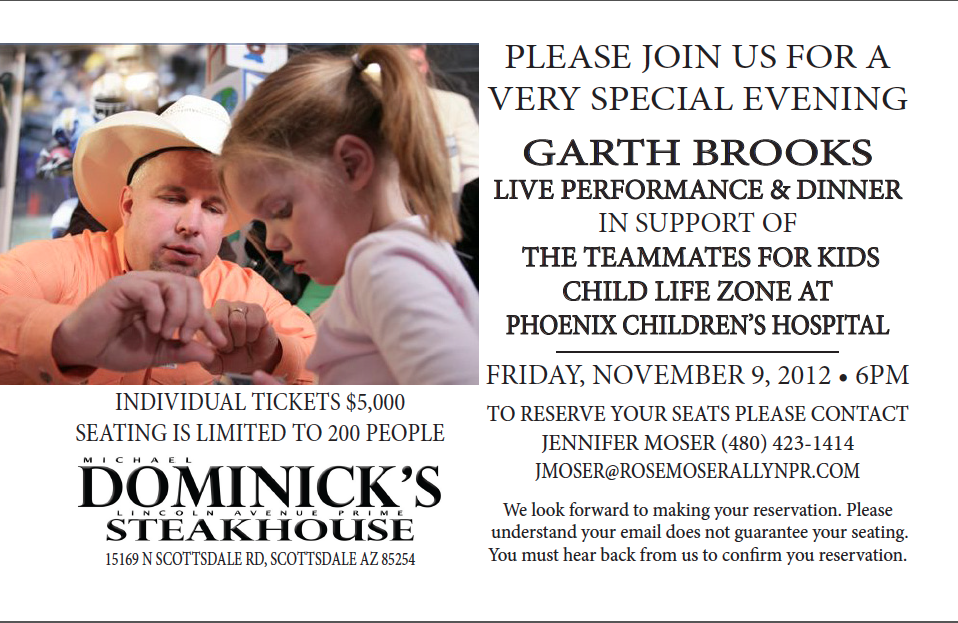 If you cannot attend, but would like to contribute a donation, please send to :
Teammates for Kids Foundation
Attention: Jennifer Moser
7144 E. Stetson Drive, Suite 400
Scottsdale, AZ  85251