Rev up your engines – the biggest polo event in Arizona history is about to hit the polo fields at Westworld of Scottsdale. 
It's a Pretty Woman moment for the Valley as The Arizona Polo Club, Barrett-Jackson Collector Car Auction and Arabian Horse Show of Arizona present "The First Annual Polo Party – Horses & Horsepower."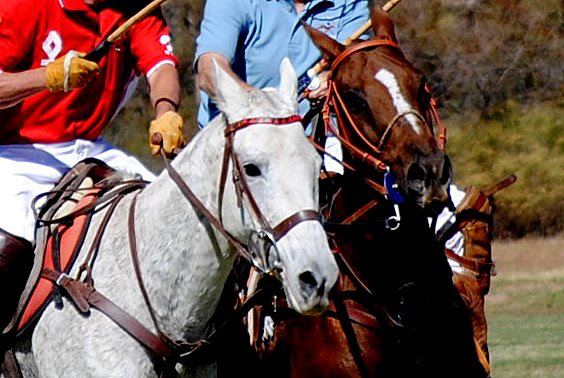 The polo party begins with the Olive and Ivy Mimosa Champagne lounge at 11:30 a.m., followed by the polo match at 1 p.m. Saturday, November 5 at Westworld of Scottsdale's Polo Field located just off the 101 and Frank Lloyd Wright Boulevard.
"Horses and Horsepower" will feature some of the Valley's most talented polo players alongside some of the most powerful engines.  Guests will also get a sneak preview of dozens of the fastest and coolest luxury cars at Barrett Jackson's January 2012 Event, as well as the exotic automobiles that make up the Arizona Lamborghini club.
"Westworld already is the home of horses and horsepower.  This is a perfect event for people to enjoy both aspects as we gear up for our 41st Annual event at Westworld in January," said Barrett-Jackson CEO Craig Jackson.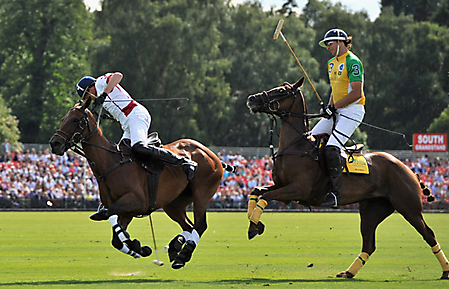 Food will be provided by Eddie's House "and Jimmy Woo's Sushi & Asian Bistro throughout the event. D.J.Mr. P-Body will entertain the crowd and a traditional stomping of the divots will take place at halftime, sponsored by Rose Law Group PC.
"This event has the potential to really be special, a signature one for the Valley, that we are excited to be part of," said Taryl O'Shea, Executive Director for the Arabian Horse Association of Arizona.
On to the races and get your tickets here! Click here for more information.
**Special Note**
As of this Monday morning, October 31, there are only 30 VIP tickets left that will likely sell out in the next 24 hours!  The Polo Party is also opening two new field-side VIP seating areas in the Olive + Ivy Champagne Lounge and Doll House. Purchase your tickets in advance to secure your key seats and save a few bucks. There are three ticket levels:  General Admission.  Turf Paradise Club.  And VIP.  And remember: Gates open at WestWorld at 11:30 a.m. with the match starting at 1 p.m.. Attendees can continue to enjoy post-event festivities on-site, especially at the Doll House tent.