Dayglow, the World's Largest Paint Party, comes to to the Valley Saturday night at the Phoenix Convention Center. The wild dance extravaganza started in Tallahassee, Fla., five years ago and now tours in clubs and venues all over the world. This Saturday's party will feature famed international DJ Diplo with opening sets by David Solano,Tranzit and Thomas James.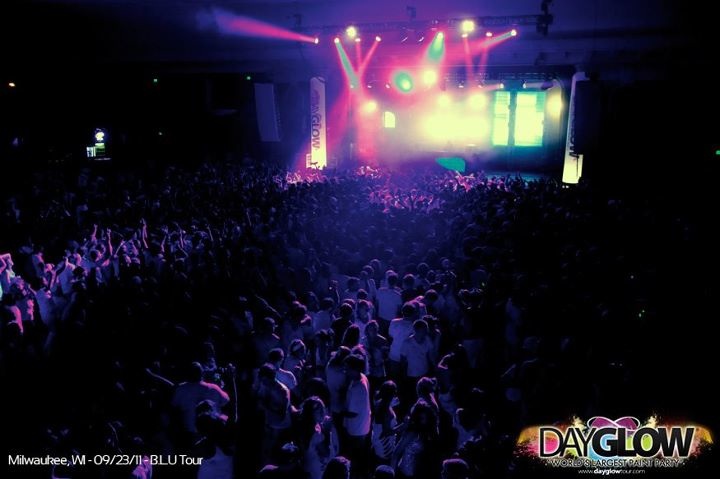 Kicking off its tour in 2010,  Dayglow 3D takes the experience to the next level: eye-popping 3D visuals playing throughout the show on multiple screens, performers dancing covered in 3D body paint, and every member of the audience wearing a pair of 3D glasses. All the while an enormous 3D Countdown plays leading up to the highly anticipated Paint Blast!
With over 5,000 actively talking about it on Facebook and 70,000 "liking" it, the Dayglow Phoenix tour stop is sure to be a literal blast for an electronic-infused dance night.
Anyone 18 and older can attend, and guests are strongly encouraged to wear an all-white outfit so the glow-in-the-dark paint will show up more clearly. The mess is all fun and no harm; the paint is non-toxic and washes out of skin and clothing with soap and water.
What initially began as a college tradition has transformed into a world-renowned live concert, featuring spectacular DJs, soaring aerial acts, stilt-walkers, contortion acts, fire shows, and cannons to deliver the famous "Paint Blast," along with many other unforgettable live performances.
Dayglow has featured live performances by legendary DJs such as Laidback Luke, Rodger Sanchez, Robbie Rivera, Diplo, Funkagenda, A-Track, Joachim Garraud, Feed Me, Porter Robinson, Alex Gaudino, Funkerman, Starkillers, Austin Leeds, Oscar G, Electrixx, Static Revenger, David Berrie, The Devil From Acapulco, and resident Dayglow DJ David Solano.
Find out more information and get your tickets here!