Bike up and unite with Valley police to support Special Olympics Arizona at the 13th Annual Chester's Harley Torch Ride in the only police-escorted ride during the Arizona Law Enforcement Torch Run (LETR).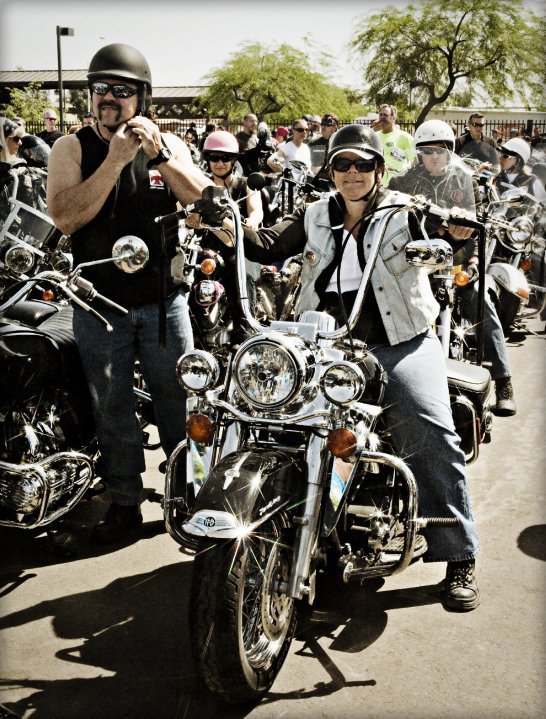 The mission of LETR bike week is to raise funds for, and awareness of Special Olympics statewide, as well as help dispel the myths surrounding the capabilities of people with intellectual disabilities. Over 80 law enforcement agencies participate throughout Arizona,
Chester's Torch Ride participants will depart from The Pavilions-at Talking Stick (Indian Bend and Loop 101) on Saturday March 31, at 10 a.m. and end at Chester's Harley Davidson in Mesa.
2012 Torch Ride Queen Hannah Fosse, a Special Olympic athlete, will also be along for the ride in a side cart.
Upon arrival, riders will enjoy lunch at Chester's along with musical opener Plowd from 1:30-4:00 p.m. and a concert by the Outlaws at 5 p.m.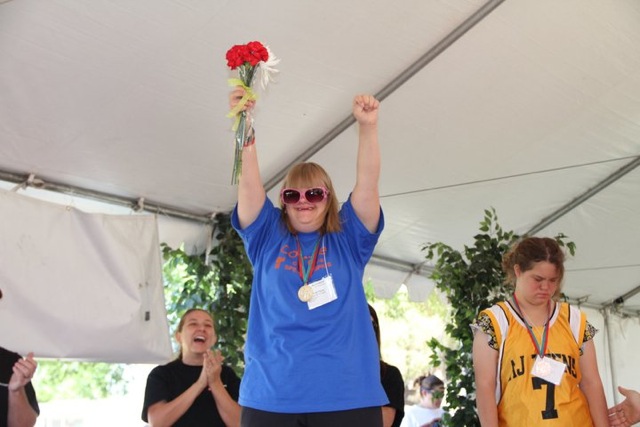 2012 Torch Ride Queen Hannah Fosse
Special Olympics Arizona provides year-round sports training and athletic competition in a variety of Olympic-type sports. Children and adults with intellectual disabilities are granted continuing opportunities to develop physical fitness, demonstrate courage, experience joy and participate in a sharing of gifts, skills and friendship with their families.
In past years, over 2000 bikers have participated in Chester's Torch Ride, and more than $50,000 has been raised per year to benefit Special Olympics Arizona.
Participants are asked to donate $25 with the inclusive ride, lunch and concert, with all proceeds directly benefiting Special Olympics Arizona. This year, VIP members will ride with the band players as the ride starts, be the first to enter Chester's, and will have backstage passes during the concert.
VIP tickets are priced at $40.
To register for the Torch Ride, click here.
For more information, visit arizonatorchrun.com.