A visiting exhibit at the Phoenix Art Museum features the pioneering work of American photojournalist W. Eugene Smith, who is best known for producing a series of essays for Life magazine in the mid 20th century.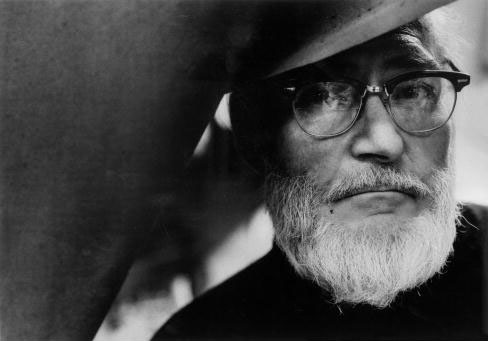 The exhibit gleans from the Center for Creative Photography's W. Eugene Smith to depict revolutionary content coverage of the WWII Pacific theater and post-war stories like "Country Thunder" (1948) and "Spanish Village" (1951). The Phoenix Art Museum and the Tucson-based Center for Creative Photography have been in collaboration since 2006.
Not only snapping simple photographs, Smith took time and effort to research, spend time with, and personally relate to his subjects, resulting in magnifying photos that struck a chord on American culture, then and now. So invested he was, his intimate involvement with his subjects at one time resulted in a fallout with employers over ethical concerns.
To supplement the individual images displayed on the walls, the actual copies of vintage Life magazines are on view to give the viewer a full view of the intended printed presentation. Smith's own contact sheets, handwritten notes, correspondence and other personal documents are also on display.
"W. Eugene Smith Photo Essays" exhibition will be showing in the Norton Photography Gallery, March 10 – July 17, 2012.
See W. Eugene Smith's photo essays in their original context and enjoy zooming in to read the accompany articles at phxart.org.